Here are photos of the Card Gift Box I made for my mother-in-law for this coming Christmas. I took a paper mache purse I purchased at Michael's, painted it white and adhered cardstock paper punches.
Inside the lid, I attached a small and medium Ziploc craft bag with repositionable tape. The small bag holds address labels I printed for her and the medium bag holds stamps. The repositionable tape allows her to remove them and re-attach as necessary. I also fastened a pen holder using super glue.
I created 10 different birthday cards (she had 10 grandchildren).
The kit includes everything she needs to mail each grandchild a birthday card: card, stamp, address label, and a pen to sign it with. I think she's going to love it!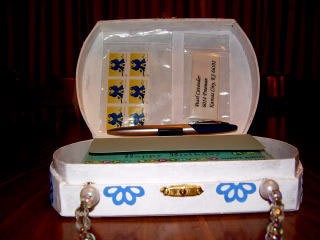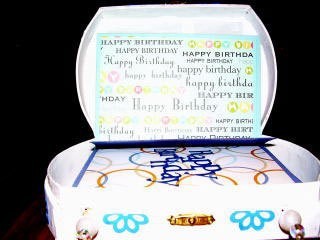 Cheryl from MO