Materials:
scissors
old flannel shirt or other scrap fabric
pins (for holding fabric scraps together)
sewing machine or needle
thread
measuring tape or ruler
barley, rice, or other dried beans
1/2 cup measuring cup
funnel
Directions:
Start with a nice pre-washed fabric that your child likes. Juggling takes time and practice to learn, and that is a lot more fun to do with sacks that they like looking at.
Measure 5 inch squares and cut out your fabric. I found that by folding the shirt in half you cut down on the cutting time and you can do two at once. A good number to shoot for is six, in order to make three juggling sacks.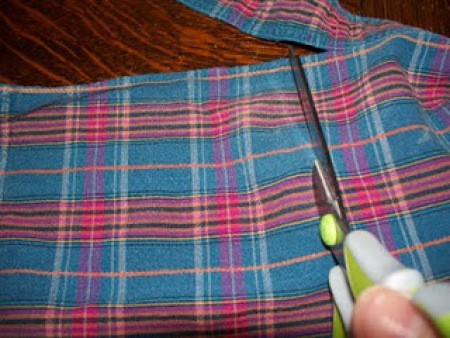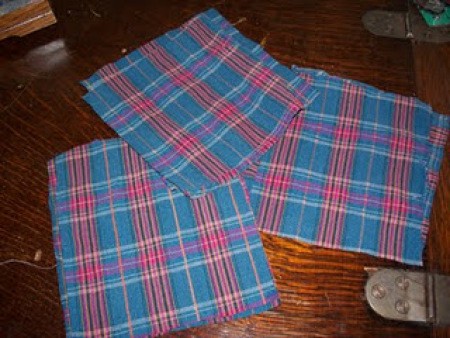 Putting wrong sides together, pin them closed on three sides. Sew the bags closed on the three sides you just pinned. Now, on the fourth side you want to stop about an inch or two from totally closing it, as you need to be able to pull it right side out.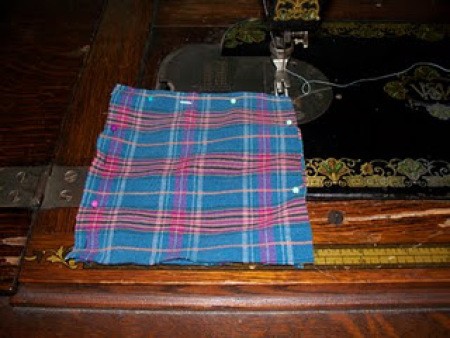 Pull the fabric right side out through the small opening and grab your measuring cup and rice/barley/dried beans.
Take your funnel and place the end in the opening. Measure 1/2 cup of the filling of your choice into the bag.
Remove the funnel and carefully sew the bag shut. Try to stay as close as possible to the edge in order to maintain a clean look.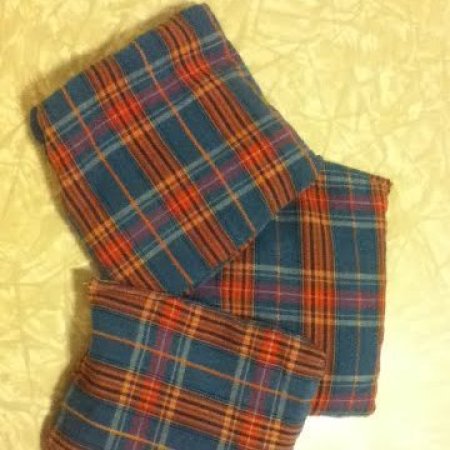 By Teri M from Omaha, NE