Kitter Peabody is a 12 year old Tuxedo cat. Someone had a litter and we picked her! As she ages she likes to hang with the family mostly, although she is still very fit, active and healthy!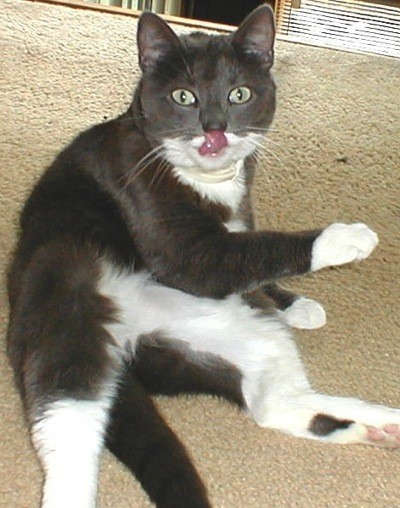 She and I seem to be on the same diet regime. In the winter we both eat double and don't exercise enough but come spring and summer, we are out and about!
She is very sweet- I won't even realize she is in the room that I am in until she moves but there she is, just waiting for me to move! She is like Houdini! I will leave one room and go into the next and she has somehow beat me there!
She is a real sweetheart and will spend time with any of us when we are under the weather and just lay there with us, like she knows we don't feel well or are sad! She also likes her outdoor time and stays close to the back porch but will take the opportunity to stop right in front of you and drop down so you can pet her!
I work part time at home and she is my little secretary, hanging out in my office and sometimes right on the desk! She knows how to get tickles when she wants them!
By Donna