February 23, 2011
0

found this helpful
The open houses that I have been to, people sign the guest book, visit with different people, have lunch, visit some more, and leave when they want to. The people that attend open houses, are there to visit with other people, and have a good time doing just that.
February 23, 2011
0

found this helpful
Hello Jen. One similar event I attended had a buffet style table set off to one side that was filled with the anniversary couple's scrap books and photo albums. They used a few framed family portraits (from across the decades) as the "center piece" of this conversation area.
It was really fun to browse about this table and it started many a delightful conversation between newer and longer term friends and family. Congrats to your folks for this milestone event.
February 24, 2011
0

found this helpful
Instead of the common guest book: look at your local bookstore to see if they have a coffee table book that has something significant to your parents. Maybe something that celebrates the 1960's? That would be something that they could display and enjoy all the time.
Rent a popular movie from "their year" (or an old tv series on DVD) and have it alive on the tv screen, but muted.
Food? Look up what things were popular in their year for entertaining.(we had a 1940's cocktail party styled wedding and had great hors d'oeuvres from that era. The fare from days of old is much less $$, too!) OMG...jello molds and Pineapple upside down cake!
decorate with crepe paper....that's pretty inexpensive and was the usual back in the '60's. Copy and blowup some Life magazine covers and frame them for your buffet table. And, of course, photos of your parents from their day!
Music....make a couple of dvd's of the popular music of that era and have that playing, but LOW.
redhatterb is right about wanting people to visit with each other, so keep the tunes as background only.
and, if you want a game or two to have just in case...charades and password were so popular then.
It sounds like a lot to do, but it's really simple. Keep it streamlined and then just enjoy!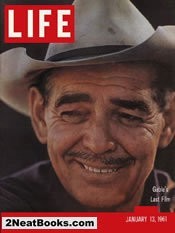 February 25, 2011
1

found this helpful
Hi Jen, First allow me to send congratulations for your parents! A 50th is called "golden" because it was an ancient tradition for a husband to give his wife a golden wreath, garland or necklace. It's a celebration of a life spent together and great things accomplished with love and commitment.
The flower for a 50th is violet. Maybe a small vase with a violet (purchase a small plant maybe from garden center at WalMart). Put gold stones (Dollar Tree) at bottom with water for table decor. Before you purchase any decorations and such, check out stores like Dollar Tree. They have a wonderful party section along with other things. You can save a lot of money that way This doesn't have to be expensive for you. The idea is that friends and family gather together for a nice time and celebrate this great event with your parents. Here's a few ideas: Go out in your yard and find a branch with several offsprings. Spray paint it gold and put it in a vase with marbles or glass stones (dollar tree)
Hang photos of your parents (maybe major events in their life).
Ask guests if giving gift to do things like lottery tickets, gift certificates, travelers checks, etc.
These can be put in envelopes, wrapped in gold ribbon and hung on your branch tree. Have a photo of them (maybe one of their wedding) enlarged. Put it in a wide white mat and display it on a table for all your guests to sign on the mat. Use a gold pen. We did this for mine and it was a treasured gift for them. How about a poem written in gold and framed? Or make a CD with songs from the era of their marriage?Ask guests to contribute a picture of themselves for your parents to remember their wonderful event?You can even find gold paper plates and cups.
If you don't want to deal with a lot of food, have it during a time of day such as early evening and provide little finger snacks. Folks will eat their dinner before coming and you will be all set! Wishing you a successful event. Just think "thrifty" but chic and you'll do just fine!
February 25, 2011
0

found this helpful
How about a party memory book? This could be done ahead of time or as the guest arrive. Have everyone send or bring photos of themselves with the guests of honor (or separate pictures of each couple).
Along with the picture(s) have them write a heartwarming or amusing story about the couple and themselves.If you like, some of these could be read aloud by the donor(s).