May 18, 2007
0

found this helpful
Go to recipezaar.com and put "whipping cream" in the search box I'm sure they will have a recipe. It's a
really good site for recipes.
May 21, 2007
0

found this helpful
Sweetened whipped cream is just what it sounds like. As you whip the cream, add sugar to taste.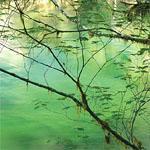 By Sherri (Guest Post)
May 21, 2007
0

found this helpful
Hello....
I use "Baker's Creame". I buy it at safeway and it is already pre-sweetened.
I have been using this for years. My grown children still fight over the beater...lol Good luck
By bambi2003 (Guest Post)
May 22, 2007
0

found this helpful
I always make my own whipped cream and I like to add my own sweetner that way I know I'm not getting anything artifical. I found powdered sugar works best, but regular sugar works good too. I've also put cinammon and a little pure van. extract or cocoa powder and make chocolate mousse very good. The secret is to get the bowl and beaters and cream very cold, I put mine in the freezer for a few min. and it turns out great every time. Hope that helps.
May 22, 2007
0

found this helpful
It is really easy. Chill a metal or glass bowl and your beaters from an electric or hand cranking egg beater. Take a half pint of whipping cream and pour it into the bowl. Beat the cream on the highest speed until it thickens and starts to hold it's shape. Add a tablespoon or two of sugar or powdered sugar (or artificial sweetener if you use it). Add 1/2 tsp. vanilla. Whip a little more to mix. i don't add the sugar before beating because one time I ended up with sweetened butter : ) which is what it becomes if you whip it too long.
If you have any left, don't cover it in the refrigerator or it will lose it's air and flatten out to cream again. It's best to whip up fresh what you will use up at one time because it doesn't keep very well for more than a day. You don't need to use the whole carton of cream if you will only need a few tablespoons whipped. It doubles or triples in size once it is whipped.
Susan from ThriftyFun
May 23, 2007
0

found this helpful
What I do is when your cream is beaten just enough to hold its shape, I add a tablespoon of instant vanilla pudding powder. You will find that the cream will hold its shape nicely when used on scones or as a topping for a desert.
By Nancy (Guest Post)
November 18, 2008
0

found this helpful
A few years back a fairly well known chef said when adding the sweetener (I use bulk splenda) add a large pinch of kosher salt to bring out all the flavor. I do what everyone else does with chilling everything. After adding the splenda and salt do I make a decision about adding vanilla v=based on what I am making and how flavorful and sweet I want it.