Small wooden plaques with picture cut from magazines or other sources which are decoupaged into place using half white glue and half water or a decoupage medium, filled in or enhanced with paint.
Approximate Time: 2-3 days counting drying times
Supplies:
colorful pictures
acrylic paints
good sharp scissors
brush for glue
hanging device for hanging finished plaque
screw or nail for wall
twigs or small dried leaves
white glue like Elmer's or decoupage medium
palette knife or craft stick
paint brush for paints
water container
wire if needed
bits of string, tiny silk flowers
seashells and tiny stones
Instructions:
Start by finding the picture you'd like to see hanging on your wall, then carefully cut it out.
Have someone cut a nice thin piece of wood like 3/8 inch plywood, for instance wide enough and long enough so that you have room all around the picture to do a bit of your own artwork.
Lay your picture on the wood where you want it to be when the plaque is finished. Make small marks at many places around your picture, then lay it aside.
Using your acrylic paints, paint the board with a good basic coat of neutral color to seal it and make it easier to paint your artwork on it.
When the basecoat is very dry after several hours maybe, go back and start painting things that will enhance the picture you intend to use as the focal point on your plaque.
You can make some of the paint very thick using the palette knife or craft stick making sure to use the colors that you want to be a permanent part of your finished picture plaque.
When it's all dry, add a good coat of watered down white glue to the back side of your picture. Carefully put it into place on your plaque and gently smooth out all the bubbles and edges. Add a coat of the watered down glue to the top of your picture as well to seal it very well. Allow to dry for an entire day.
You might want to add a bit more paint to brighten up some areas or highlight other areas. Be sure you have a sky painted in if it's a landscape type picture.
Carefully place the hanging device to the back of your plaque. It might be light enough that just simple duct tape will hold a bit of ribbon in place, then put the ribbon over a small nail or screw in the wall. You may also use hot glue to a small hanger in place.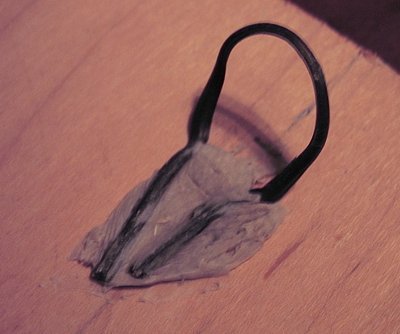 See the finished plaques I made for my daughters' room. They all loved dolls, so I made doll plaques. Whatever type of clothing the dolls had on, I tried to match the background and anything else I added to the pictures.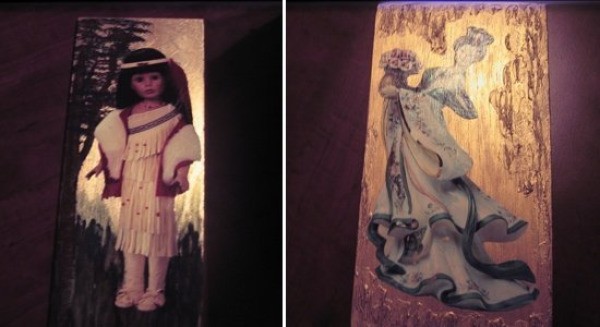 Any questions, just ask, and I'll do my best to help you. Do get the children involved in this project, and let them do as much of the actual work as possible. There is nothing like crafts and creativity to open up their minds and imagination. Have fun.
By Julia from Boca Raton, FL