May 6, 2009
0

found this helpful
So many people over feed claiming they "just love him sooo much!" when they would be showing love much more by NOT feeding and playing instead. Good thought but wonder how many receptive ears there are out there...
May 7, 2009
0

found this helpful
You are so right. There are so many people out there that thing, "he's always hungry, I guess I'm not feeding him enough" and they give and give more food.
But then there are dogs like, our Chuck, who we only feed 2 cups a day, 1 per meal. We take him on 2, 20min walks a do and he still does not lose weight. Reason being, He is part Golden Retriever and part Corgi. He looks like a GR but has short legs like a Corgi. And we don't give him crappy cheap food. We feed him only the best, CANIDA Platinum for Seniors and Over Weight Dogs.
So people automatically think we over feed him. But we don't.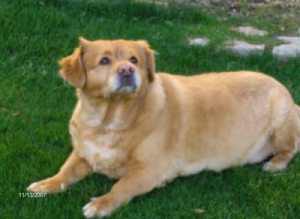 May 7, 2009
0

found this helpful
I got a kick out of this photo. When I see mynah birds and pigeons feasting in the dogs' dishes (outside), it's time for me to cut back on the amount.
May 8, 2009
0

found this helpful
I loved this picture! And excellent advise too. (I brightened it a little for you).
Best wishes from across the pond, Monique :)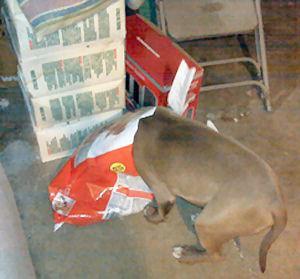 May 12, 2009
0

found this helpful
My dog does just the same as yours. I have to put it up high out of the way or she would just help herself all day long.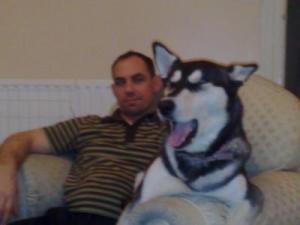 May 17, 2010
0

found this helpful
We have had 6 dogs in our life-mostly large breed. We always did free feed. That way, the dog would eat when it was hungry. We just kept the bowl full. We used Science Diet at first. When that got scarce, we used IAMS and always had good results.
May 17, 2010
0

found this helpful
Please don't feed 'human' food. Something like 1 hamburger is equal to 6 bowls of dry dog food. I think
the canned food gives the dogs bad breath.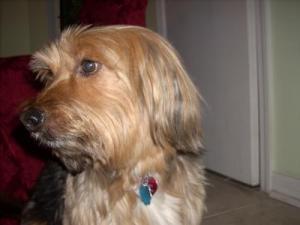 May 18, 2010
0

found this helpful
Find out from your vet how much of your product (each brand is different) your pet should have, how many times a day.
My German Short-hair gets Science Diet for dogs over 6 years of age. She will leave her bowl alone if it is not time to eat. But we offer lots of raw veggies, which the vet said was perfect. Do not give store bought treats, but rather a carrot, fresh raw green beans, peas, peppers, etc. Fall to spring, she gets cooked oatmeal for breakfast. All accounted for in her vet care.