January 10, 2009
0

found this helpful
Best Answer
My Aunt use to make these when I was a kid, many moons ago. These were so yummy. They taste just like that round chocolate bar "Pep". Here in Canada they sell it in Green and silver foil. She would leave some of the filling white but then divide up 2 more bowls and add green and pink food colouring to make them look pretty when they were broke open.
Chocolate Covered Peppermint Patties
* 1 cup mashed potatoes
* 1 teaspoon salt
* 2 tablespoons melted butter
* 2 teaspoons peppermint extract
* 8 cups confectioners' sugar
* 8 (1 ounce) squares semisweet chocolate
* 2 tablespoons shortening
DIRECTIONS
1. In a large bowl, mix together the potatoes, salt, butter, and peppermint extract. Gradually mix in confectioners' sugar; mix in enough to make a workable dough, between 6 and 8 cups.
2. Knead slightly, and roll into cherry-size balls. Flatten balls to form patties. Arrange on sheets of wax paper, and allow to dry overnight.
3. Place chocolate and shortening in a microwave-safe bowl. Heat in microwave, stirring occasionally, until melted and smooth. Dip patties in melted chocolate, and let cool on wax paper.
January 10, 2009
0

found this helpful
Best Answer
Leftover Mashed Potato Soup
Great way to use up leftover mashed potatoes. Perfect for a light lunch or serving with sandwiches. Enjoy! SERVES 3 -4
Ingredients
2 tablespoons butter or bacon drippings
1/2 cup chopped onion
1 cup chopped fresh mushrooms
14 1/2 ounces chicken broth
1/2 teaspoon kosher salt
1/4 teaspoon black pepper
1/2 teaspoon sweet paprika
2 cups prepared mashed potatoes (leftover is great)
1/2 cup cheddar cheese
2 scallions, finely chopped
3 slices bacon, cooked and crumbled
2 tablespoons sour cream
2 tablespoons cream or half-and-half
Directions
1 Cook bacon, and set aside to crumble.
2 In a large saucepan, cook onion in butter or dripping until softened.
3 Add chopped mushrooms and cook until tender and onion is golden.
4 Add chicken broth, salt, pepper, and paprika, stirring to mix.
5 Blend in mashed potatoes, stirring until lumps are gone.
6 Bring soup to a boil, then lower heat and add cheddar cheese, stirring until it is melted and smooth.
7 Mix in scallions, crumbled bacon, sour cream, and cream/half and half, stirring to heated through but not boiling.
By Denice (Guest Post)
January 10, 2009
0

found this helpful
Best Answer
Cook Time1 hr
Easy
4 to 6 servings
Ingredients
2 tablespoons extra-virgin olive oil
3 tablespoons unsalted butter
1 medium onion, diced
3 medium carrots, peeled and sliced
1 rib celery, sliced
1/2 pound cremini mushrooms, quartered
2 cloves garlic, minced
1 tablespoon kosher salt
3/4 teaspoon dried oregano
3 tablespoons tomato paste
1 pound ground beef
1/4 cup canned low sodium beef broth
1/2 teaspoon Worcestershire sauce
Freshly ground black pepper
4 cups Mashed Potatoes, recipe follows
1/4 cup grated Parmesan, optional
Preheat oven to 375 degrees F.
Directions
Heat the olive oil and 2 tablespoons of the butter in a large skillet over medium heat. Add the onion, carrots, celery, mushrooms, garlic, half the salt, and oregano. Cook until vegetables are tender, about 10 minutes. Stir in the tomato paste and cook until mushrooms are soft and tomato paste has turned brick red, about 8 minutes more. Stir in the beef, the broth, the remaining salt, the Worcestershire, and some pepper, breaking up any large clumps of meat, cook until the meat is no longer pink, about 3 minutes.
Transfer the meat and vegetables to a 2-quart oval casserole dish and spread the mashed potatoes over the top, leaving a 1/4-inch boarder around the edge. Make a decorative pattern on the top of the potatoes, if desired. Sprinkle with cheese, if using, and dot with the remaining tablespoon of butter. Bake until potatoes brown and the juices bubble around the edge, about 40 minutes. Let cool for 10 minutes before serving.
Copyright 2005 Television Food Network, G.P. All rights reserved.
Mashed Potatoes:
1 1/2 pounds russet potatoes, peeled quartered
2 teaspoons kosher salt, plus more for seasoning
3/4 cup whole milk
6 tablespoons unsalted butter
2 tablespoons chopped fresh flat-leaf parsley
Freshly ground black pepper
Put the potatoes in a saucepan with cold water to cover by about 1-inch and add the salt. Bring to a simmer over medium-high heat, uncovered, until the potatoes are tender but not mushy, about 15 minutes. At the same time, combine the milk and butter in a small saucepan and warm over low heat until the butter is melted. Remove from the heat and cover to keep warm.
Drain the potatoes and return to the saucepan. Toss the potatoes over medium heat until dry. Add the heated milk mixture and mash the potatoes until just slightly chunky, then stir in the parsley and season with salt and pepper, to taste.
Rated: 5 stars out of 5
March 8, 2009
0

found this helpful
Best Answer
First of all I want to give you a good mashed potato recipe:
About 5# peeled potatoes, quartered and boiled til soft.
Mash and add:
8 oz. cream cheese
1 stick butter
1 teaspoon garlic or onion salt or both
1 teaspoon seasoned salt
Add enough milk so it is the consistency you like (I never seem to need the milk).
For leftover mashed potatoes I mix the potatoes with:
Bacon (bake in oven and crumble)
Sausage (I use the kind that just needs heating otherwise fry sausage first and cut up)
Cheese (any kind shredded)
Onion (flakes or chopped)
Green Pepper (chopped)
Or anything else you can think of and bake at 350 for approximately a half an hour or until heated through. Serve with any meal as you would mashed potatoes. My family likes these more than mashed potatoes so I never have to worry about leftover mashed potatoes (I actually plan to have leftovers so I can make this).
January 7, 2009
0

found this helpful
Add them to any recipe for crabcakes.
January 8, 2009
0

found this helpful
Has anyone heard of Shepherds Pie. It is like the Cottage Pie somebody wrote. However after you saute the meat and onions and drain it. You put it in a casserole dish add some veggies like corn (for the kids). The veggies is the 2nd layer and the leftover mashed potatoes is the last layer. Bake it at 350 until lightly brown on top and heated all the way through. Me I like to put my gravy in the casserole and some like it on the side and some add applesauce to go with it. Very good over here in PA
January 9, 2009
0

found this helpful
You can add an egg, a little salt and flour to them and mix until like a dough (the amount of flour is dependent on the amount of potatoes you have). Then roll the dough into a snakelike form, cut into 3/4 to 1 inch pieces. Then steam or boil them (I prefer steaming, but have done both) and then serve with a nice spaghetti sauce or even pesto if you are so inclined.
Potato gnocchi!
By Carol in PA (Guest Post)
January 9, 2009
0

found this helpful
I make really easy potato soup. I add extra milk, a little oleo, and parsley. Usually I add a little instant dried onion flakes too. Just heat and serve
By Rabona (Guest Post)
January 9, 2009
0

found this helpful
Warm up some weiners [boil, fry or microwave], slice them up and stir into mashed potatoes. Top with lots of cheddar cheese and bake till cheese melts and browns. Also great with bacon bits instead of weiners.
By Nance (Guest Post)
January 9, 2009
0

found this helpful
In addition to potato soup, add milk, a little grated onion, and cans of clams with liquid. Makes a great clam chowder.
By Carly34 (Guest Post)
January 9, 2009
0

found this helpful
Here's one I don't think you've heard yet. Add them (depending on how much you have) to refrigerator bread dough. Save the water you boiled the potatoes in for soups, stews, gravies, or the refrigerator bread dough.
Make any bread dough as usual and for the liquid, use the potato water. Add the potatoes for potato bread. 1/2 cup per loaf, amount of bread dough. The dough can be stored in the refrigerator for 7-10 days. When you make this bread dough ahead of time, you can have quick homemade bread all week long.
By Janet from Toronto, Ontario (Guest Post)
January 10, 2009
0

found this helpful
1. First of all I am not a great cook, but I will try and answer this question. Mashed potatoes can be used over Sheppard's pie, but you probably already know that. A secret to good mashed potatoes is including cream cheese, or alternative is cheddar cheese soup. Gives a really good touch. Best of luck. Not a great cook and know it.
By Spookyj. (Guest Post)
January 10, 2009
0

found this helpful
Debbie, try this one when the Kids are around. Take your ( mashed ) potatoes and add some chopped onion. Get out your muffin tin, grease same, put some potato in the cups, make a hollow in the center. Place an egg in the hollow, sprinkle some paprika on top. Put in oven and grill.
Spookyj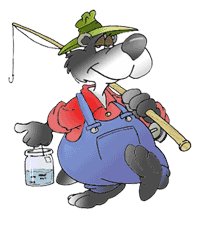 By suzin (Guest Post)
January 10, 2009
0

found this helpful
I use them to make meat loaf. To 1# ground meat, (beef, turkey, etc) add the mashed potatoes, what would amount to be 2 medium potatoes, some chopped onion, garlic, and celery. Add an egg, or some corn starch. Season with your favorite spices, I use ground thyme and bay leaf. Mix well. I put mine in a round glass baking dish and form it into a ring with a hole in the center. Cover and Bake 350 till the temp inside reaches about 180 degrees. However I don't bake mine, I just use the microwave. Usually about 12 min. to get to 180 degrees.
By Plyblossom11 (Guest Post)
January 10, 2009
0

found this helpful
One way to use them up is if you have plenty of leftovers, use them in a Sheppard's Pie. I like to brown a lb. of hamburger with a chopped onion and a few stalks of chopped celery. Then add salt, pepper, garlic powder and Worcestershire sauce to taste. Spread the mixture in a square glass dish and top with the left over heated potatoes, then top with shredded cheese. Bake until heated through. I can imagine this would be really good with corn, or whatever veg you like. The possibilities are endless!
Also you could melt a 1/2 stick of real butter in a heavy soup pot and then saute a chopped onion with several stalks of chopped celery. Then add 4 cups of chicken stock and bring to a simmer, then add whatever mashed potatoes you have left over (or 4 cubed potatoes) to this mixture and heat through (if using fresh potatoes simmer until soft), then add 2 cups of half and half and heat through, salt and pepper to taste. My family loves both of these recipes. Hope you enjoy!