Dena Roberts
Bronze Feedback Medal for All Time! 102 Feedbacks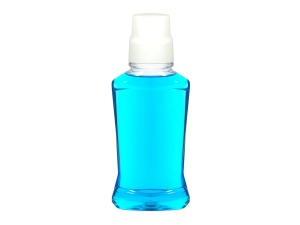 I'm not going to tell you what the smell was like. All of you who have this problem know the odour too well!
I took in 3 feral cats and they decided that their litter box was going to be inside my Laz-Y-Boy recliner! They would crawl up inside it from the back, do their thing and sneak away. It took me quite a while to figure out where the stench was coming from.
I solved this problem by flipping the chair upside down, vacuuming it thoroughly, scrubbing it with Lysol, and letting it dry. Then I filled a small spray bottle with mouthwash and sprayed every piece of wood in the frame, being careful not to get the metal parts wet. Then I went around and flipped over all the rest of my furniture and cleaned and sprayed it, as well.
This was about 3 weeks ago, and they have stopped using my furniture as a litter box. I actually saw one of them sneak out from behind their "safe hiding place" in a large dog crate, covered in blankets, and use the litter box. I can't put them back outside, due to our terrible winter weather, so I'm really happy with this solution. I hope this helps everyone else with this problem!
Source: I read somewhere that using mouthwash where cats are inappropriately urinating stops them from going back there. I think it was your "thriftyfun" site.
By Dena Roberts from Winnipeg, Manitoba, Canada
Read More

Comments

What type of mouthwash do I use to keep my cat from peeing on the sofa?
Answers

Hello
Bronze Post Medal for All Time! 107 Posts
January 31, 2017
2

found this helpful
Best Answer
First of all, if I were you I would read this great article that might give you food for thought insofar as addressing/understanding reasons your cat is doing this. Some are quite dire, such as illness, or that you have provided an unusable litter box: www.allfelinehospital.com/feline-inappropriate-elimination...
Aside from that, I have heard that cats hate the smell of listerine, original flavour (the brown one). But other cat repellent guides on the internet suggest using peppermint, lavender, or citronella essential oil, which tells me that minty mouthwash would also do the trick. Apparently they really don't go for the minty-sweet smell.
Answer

this Question

What mouthwash do you use on the wooden parts of your furniture to stop cats from using it as a liter box?
By Heather H.

Answers

December 31, 2014
1

found this helpful
Best Answer
Dinah is right. That method is only temporary. The cats will only find someplace else to "go."
To deal with the problem, it's important to find out why they're going outside the box. You can still use the mouthwash method temporarily until you figure out what's going on (but I don't know the formula, sorry.)
Be sure you are using the litterbox formula: one for every cat , plus one. So if you have 2 cats you have three litter boxes.
Be sure you don't put more than one litterbox anyplace that the "boss" cat is particularly territorial over. The cat will claim that as his or her own, so the other cats will be afraid to go in that one.
This may include the bedroom and bathroom of the owner. Put other boxes in more neutral places.
Of course you should scoop them out at least twice a day and replace litter about once every two weeks. Clean the boxes when you do this.
Check out more information at the link Dinah provided.
Answer

this Question