I have a great homemade holiday gift idea that is great for family, friends, anyone! And it's so inexpensive, you could give one to everyone on your list!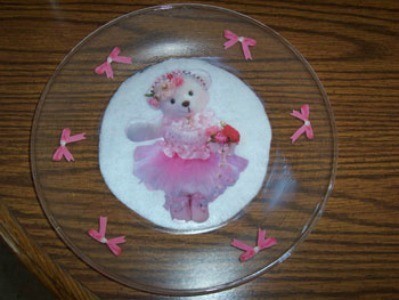 What you'll need is some clear glass plates with no design on it - we found ours at Big Lots - they're just big plain glass plates with no etching or anything on them. You'll also need "Mod Podge" which you can find in the craft section at Walmart or any craft store. Finally, you need some pretty Christmas wrapping paper (actually, any kind of wrapping paper will do, or designed tissue, even window clings work, I just found out.)
You'll want to cut out the pictures from the wrapping paper, or just unpeel the window clings from their backing, and decide how you want the design to look on the plate when right side up. Then, with one of those sponge paint brushes, you'll spread Mod Podge all over the BACK of the plate, then stick your pictures right onto that. You need to work fast as the Mod Podge dries fairly quickly. After getting all your pictures on the way you want them, let it all dry.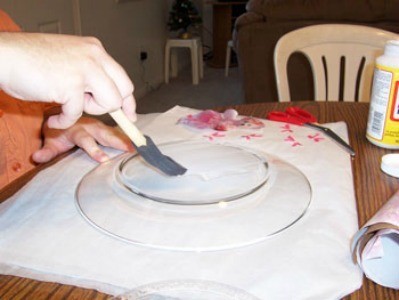 When it's dry, you'll just spread another layer of Mod Podge over the whole back of the plate as a "sealant", then stick a little piece of felt on the part where the plate would sit on the table, that way it won't scrape the pictures or anything when you set it down. Let all that dry as well.
Now, when you set the plate down the right way, your design shows through! Bake up some cookies or other Christmas treats, put them on the plate and make that your gift. Be sure to give a note with the plate telling the recipient not to put it in the dishwasher or in water - to clean, they'll just need to wipe it off with a damp cloth. It's a very lovely and inexpensive gift to give for any holiday or birthday! If you wish, I can upload a picture of one of my completed items.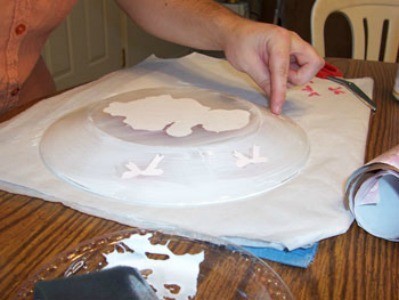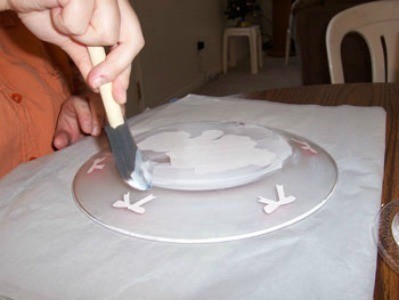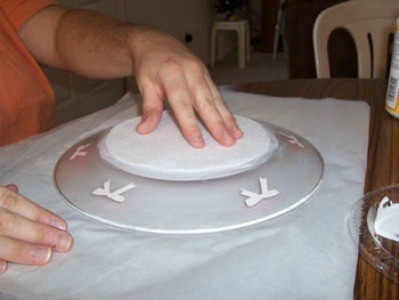 By Stacey from Orem, UT