Dallas is 6 and a Pomeranian, Sadie is almost 1 and an Australian Shepherd. We found both Dallas and Sadie on Craigslist, and boy, were we lucky! Dallas came to us in early summer 2010.
His family didn't have time for him anymore, and I was lucky enough to be chosen to be his new Mommy. He was all mine right from the start.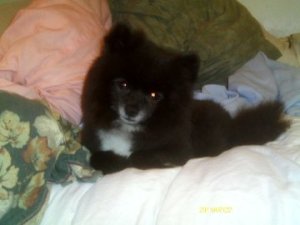 Later that summer, we adopted Sadie, who was still a little puppy. Her family had resued her from a bad situation, and had gotten her into better help. But they had no room for her. So, again, we were very lucky. From day one, Sadie was my roommate's dog.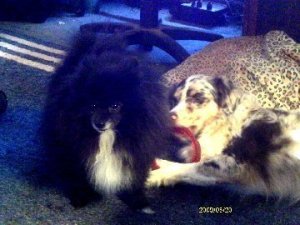 Dallas likes to play with his food. His is so silly! He will pick a piece of it up and whirl around in a cirlce, then let go of it so it goes flying.
Then he will attack it, and scratch the floor around it until it jumps, and he can kill it.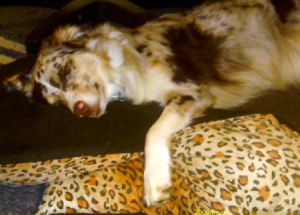 Sadie loves to wrestle, play tug of war, catch the frisbee, and run. She just flies along, and will even run full tilt through the woods. I don't know how she keeps from running into things. She is so agile, and so much fun.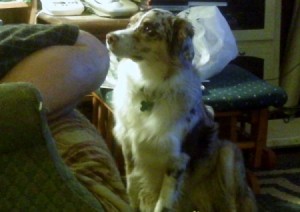 We had lost our wonderful dogs, Moby and Zoe, and missed them so much! But we were blessed with Dallas and Sadie, and they make us so happy. We are retired, so we are home all day, and they keep us laughing and saying "Awww" a lot.
Dallas is definitely the boss - although mischievous Sadie just has to tease him sometimes. I don't know what we'd do for fun without them!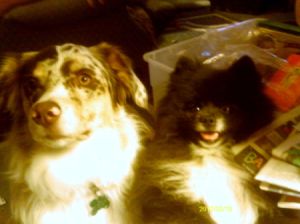 By Free2B from North Royalton, OH