Military life is an interesting life.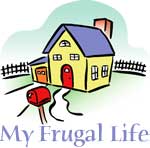 When I married my soldier husband, I quickly learned that we must stretch the money and learn how to live with sales and quality in mind. When my husband was away, he needed money and so did I - to take care of our two children and groceries, bills, and clothing. I bought lovely clothes for all of us at clearance prices. Groceries were purchased at the lowest prices and always were healthy. Bills were paid every two weeks and our rent was paid the same way. We dried the wash on the clothes line.
The second year, we bought furniture and by the third year, we had a used Chevrolet car that my dad found in Vancouver. We canned and gardened, and lived in base housing where we always had lovely flower gardens. We were careful about spending, but we never felt poor.
As time went by, we had more money to spend as increases in pay happened. We enjoyed our military life, both of our children are great, well educated, and now are parents to our four wonderful grandchildren.
By Bev from Chilliwack, BC
Do you have a frugal story to share with the ThriftyFun community? Submit your essay here: http://www.thriftyfun.com/post_myfrugallife.ldml