As I am a new member I would like to say hello to everybody....and my name is Tommy and I live in Glasgow. My hobbies are Outdoor Bowls, Snooker,and Computers. But I have a decorating problem that I can't seem to solve.
Just recently I removed a gas fire from my living room wall. But now I am left with a gap in my wallpaper of about (25 in x 21 in) which I have to blend in with the exact same wallpaper.
But the problem I have is I can't get this wallpaper anywhere, as I am led to believe it has been discontinued.
And there is no way I am going to go through the experience of repapering my whole livingroom, for a small gap.
I have very little information on my original wallpaper, but I have took a photo of it...which I will sent for posting with this request. I am willing to pay for the paper and postage if anybody has any lying around or any info on where I can get it.
I was thinking of just putting and item in front of the gap,but my wife does not want that.
Hope somebody can help once they have seen my wallpaper photo. The wallpaper in question is a thick plain white patterned wallpaper and I think they call it a CLASSIC FRESCO?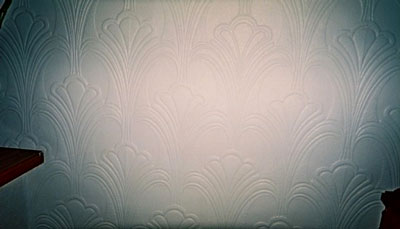 Thanks in advance
Tommy from Glasgow