By velsgal (Guest Post)
June 17, 2008
0

found this helpful
I use sweet almond oil. I love it. It's natural and non greasy. It soaks in quickly too. I use the NOW brand and found it at my local whole foods store. Almond oil can also be used in cooking and salads but I have not tried it yet. Blessings to you and I hope you find just what you need.
By connie (Guest Post)
June 17, 2008
0

found this helpful
We all have extremely dry skin. I would recommend pure unrefined coconut oil.
By (Guest Post)
June 17, 2008
0

found this helpful
Extra-virgin olive oil works wonders! No perfumes or harsh chemicals. It only takes a tiny bit to spread over the skin. If you can, apply it after a shower, at night, and cover (hands & feet) with cotton socks/gloves. You will see a big difference within one week if you do this everyday. My heels have never looked this great! They used to crack and bleed, but no more. The olive oil never stings any open skin either. Good luck. :)
Stephanie from Ohio

June 17, 2008
0

found this helpful
If your skin is extremely dry look for a lotion that has oatmeal in it like Aveeno(there are non-brand name ones that cost less and have oatmeal in them) or try using glycerine(first aid aisle at drug store) either plain or they make a lovely one that includes rosewater. Glycerin seals in water that is on the skin so I would use it instead of a toner, after cleansing and before moisturizing. Speaking of cleansing, you may want to forgo the soap and use a cleansing cream instead especially on your face. Try this website to find recipes for natural products u make yourself www.pioneerthinking.com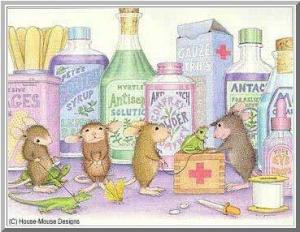 June 17, 2008
0

found this helpful
vegetable glycerine:
if you use it internally as I have as a natural sweetener for my coffee or my bedside ice water it needs to be %100 PURE.
I have also used it in my hair (it's gel like the same as a vitamin E caplet or pricey hair treats) & on my skin & for that have a bottle of %97 pure.
It actually ATTRACTS moisture whereas other products might RETAIN it.
It's awsome.

June 17, 2008
0

found this helpful
Drinking lots of water will hydrate your skin and keep it smooth and soft. When I notice my face start to get dry, I know I need to up my water intake.
Karyn
By Cariboo Lady. (Guest Post)
June 17, 2008
0

found this helpful
Use suntan lotion all year round..it is made to keep your skin from drying out in the hot sun. That way you won't waste it when it sits all winter.
By (Guest Post)
June 18, 2008
0

found this helpful
You need to make sure your baths are not hot as this will make your skin itch more - use sorbolene instead of soap and use sorbolene again for a skin moisturizer. I have very bad skin and this is what works for me - also you could try using a low ph cleansing bar like Pintarsol
By Lynda (Guest Post)
June 18, 2008
0

found this helpful
Don't have a clue as to why, but doctors recommend eating
eggs regularly if you have dry skin.
By Monita (Guest Post)
June 19, 2008
0

found this helpful
I like this homemade recipe for dry skin lotion.
2 bottles of baby lotion
8 oz. vaseline( petroleum jelly)
8oz. vitamin E cream
I mixed them together with my electric mixer.
Got the lotion and vaseline at the Dollar Store,vit.E cream at Wal-Mart
By Sandy from California (Guest Post)
June 26, 2008
0

found this helpful
Think about it. If you want to stop smoking they put a patch on you. If you need some other meds - they put a patch on you. Your skin is your second liver and putting stuff on it that will be absorbed by your body is dangerous.
If your skin is dry - you are just flat not drinking enough water or your body doesn't utilize the water well. Try drinking more and use an alkalizing water like Essentia water some.
As far as softening your skin: use a 1/2 cup of apple cider vinegar in your bath water. When you get out and dry off the vinegar goes away. It is also the best sunburn remedy I have ever known.

July 9, 2008
0

found this helpful
I had a massage and asked the masseuse what she used as it made my skin very soft. Canola Oil! I am a flight attendant and get very dry skin from being on the plane on long flights. I put the oil in a spray bottle, available at most drugstores, and add a few drops of essential oil. I use bergamot as it has a great fresh smell. Before I get out of the shower I shake most of the water off and then spray my body with the oil and massage into skin.
It absorbs very quickly when mixed with the water left of my body. Extra tip: keep your towel on your hair so it doesn't get greasy. Also I spray it on my back and then use a long handled plastic cooking spoon to rub the oil into my back. Canola oil doesn't have a smell like olive oil. If you prefer fragrance free, just leave out the essential oils.
By fptootle (Guest Post)
July 21, 2008
0

found this helpful
Have you tried coconut oil, cocoa butter, or olive oil? Lacadrin lotion mild or regular, are excellent but stingy if skin is broken, but protect well against elements. I have just discovered something called Bio-oil which is apparently used on oil soaked water fowl after they have been washed down, because of oil spills they no longer float, feathers absorb water,this gives the feathers new life .
Any way the stuff is brilliant, pleasant refreshing, non greasy, worth a serious try.