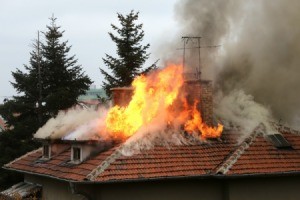 I need your help. My freind Dino's house burned down yesterday distroying everything he owned except for the clothes on his back and his two dogs. We are so greatful that nobody was hurt however Dino needs help.
He is one of the most caring, sincere, reliable and giving people in the world. If this happened to someone else Dino would be first in line to help. The people who care about Dino are doing everything that we can to help however we are hoping that there are charities or people out there who can help. If you know of anything please let us know.
Thank you,
Melissa
Answers

July 18, 2005
3

found this helpful
Best Answer
Check to see if you have a freecycle group in your area at www.freecycle.org and then post a request telling people about the fire and the kinds of things he needs (include sizes for clothes). When people have done this in our area they have gotten more than they could have ever used. Freecyclers are the best friends to have! ;-) Also, the Red Cross should be another place to go for help for this kind of issue. They are there to help people who lost things due to a disaster.
By Beverly (Guest Post)
July 18, 2005
2

found this helpful
Best Answer
The Red Cross helps out in this kind of situation, Also United Way, churches in the area.
By Becki in Indiana (Guest Post)
July 20, 2005
2

found this helpful
Best Answer
Lots of fire departments have what they call a "burn out fund" that they use to help people in this type of situation, giving them vouchers to use at local stores, groceries, etc. I would also contact local radio and newspapers, and give them a list of what is needed (sizes, etc) and your phone number to call.
My sister-in-law's house burned to the ground several years ago and I asked the local radio station to run a story -- they were already covering the fire itself, but I asked them to add info about items needed and my name & phone number to contact. People will open their hearts if they know about the situation!
By Mary (Guest Post)
July 18, 2005
1

found this helpful
Check with your fire department. The one in the town where I live accepts donations, like stuff you would normally give to Goodwill or Salvation Army. Then the goods are distributed to families that have lost their belongings in a fire and have no fire insurance. Where does your friend live?? Good luck!
Read More

Answers