July 31, 2008
0

found this helpful
2 ideas come to mind
take a group picture of them as a collouge and keep for many uses later like a screen saver (if they are kids workings)
and put them through a paper shredder and use for gift bags fillings, fireplace straters, litter filling for cat box if they are colorful papers when they go through the shredder they make very pretty pieces for paper mache or in the gift bags
July 31, 2008
0

found this helpful
Make a scrapbook of your child's artwork and papers - label the scrapbook by the grade level; include school pictures, photos from field trips, school parties, etc. You can crop some of the child's papers/artwork to fit on a page.
In our kindergarten class we use some of the student's artwork and classwork and awards to be included in their annual scrapbook of the year's events in the classroom. I usually crop the pages and put them on a decorative piece of paper and add a caption.
This idea can be done yearly until the child reaches junior high or even through senior high and graduation
July 31, 2008
0

found this helpful
If you have a scanner, keep them all on a cd. You can print them out in the future if someone wants to see them. You can also send them to all who might be interested on your "friends and family" list, then recycle or shred like the other poster suggested. The nice thing about the scanner idea, is that you can print the entire page on the size of a "slide" which would give you 35 images per page, or wallet size. Then, you simply tape the entire front to a piece of cardboard, glue on a magnet and you have the "mini" art work on the fridge.
I do this with the mini shots of calendars that are on the back, or ads for puzzles in a book that I can't afford. Everyone loves my magnets. They make great stocking stuffers, and if you wanted to laminate some, great bookmarkers, too! If you scan them wallet size, you can also keep them in the pages that they use for sports cards, or a business card binder for "rainy day remembering..."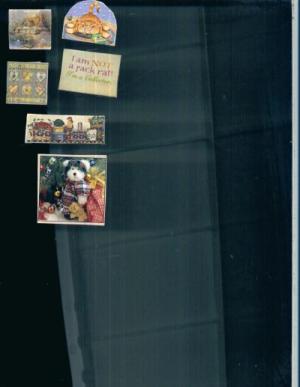 By Paperlady in Montana (Guest Post)
July 31, 2008
0

found this helpful
Shred and save for a papermaking project. Have the following year's class make paper for gift cards, paper mache, paper jewelry. Google "papermaking" for crafting details. DIY network craft expert Carol Duvall has had many episodes on the process.
July 31, 2008
0

found this helpful
If the papers are regulation 8.5x11 inch size and of quality similar to the paper you use in your printer, you can recycle them by feeding them into your printer individually to be printed on the blank side. I think lots of pristine paper is wasted printing documents for storage or whatever, never to be viewed again by human eyes.
I understand that busy people may not have time for that. Others do. Try.
September 1, 2008
0

found this helpful
Why not let the children color on them. I work in a daycare and we use used paper that way and it prevents using new paper to draw on.
January 4, 2009
0

found this helpful
I cut the paper down to small squares, staple them together and use them as little note pads for shopping lists, "things to do" etc.