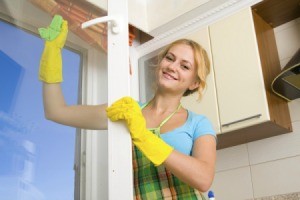 This is sort of silly, but enjoyable. Earlier in the day I had downloaded a good hour's worth of my favorite songs onto my MP3 player so I had something to listen too while I exercised out in the garage. Later that evening, I decided to listen to it again as I cleaned the kitchen after supper.
Listening to my favorite songs seemed to energize me, and before long not only was the kitchen clean, but I was doing other things around the kitchen that I had been putting off. Two hours later, I had run out of things to do and was actually sort of disappointed.
The next morning I woke up to a totally spotless kitchen, changed the music on my MP3 player and was giving some serious thought to what to conquer next.
Oh, and I guess it's important to include that I ran the wires to my ear pieces under my shirt then placed the MP3 player in my pocket. This way the wires weren't in the way as I danced and sang my way through the kitchen as I cleaned.
By CaroleeRose from Madison, AL
Comments
Read More

Comments