Have you ever reminisced for say 40 years about doing a childhood activity? Did you go out and purchase the means of doing it?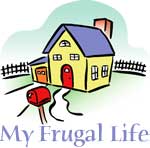 Did you do it and find it really was a childhood thing? Thank God it wasn't just me. Whew! Well, do you want to know about it?
Picture this: Me at fifty-three, out in the walking path near home, trudging through the snow in my new used snowshoes, (double negative I know). Oh if only I had a video camera (or not). All of a sudden I hear a snap, then another snap. Well maybe I put on a few pounds, but really it must be the cold. It was precisely then that I became convinced that living out a dream isn't always as great as the fantasy. Finding myself up the path and not the creek (that will be this summer), I had to trespass through a winter wonderland to reach the sidewalk.
I went past a perplexed horse (yes, they can be perplexed) wondering whom this person was in his back yard. Having been caught trespassing through their piece of heaven, I was thankful I was given permission to carry on my merry way.
Having been warned about the dog at the end of the lane, I sauntered down the path with extreme lightness of being, the likes of which I did not know I possessed. I never would have dreamt I could be that quiet; really, really quiet.
In retrospect, it's the stuff memories are made of. So even though I had a dream crash down in front of me, I am healthier, wiser, cooler; and grateful a dog or bear wasn't chasing me in those snowshoes, oh! That would have been a picture. I'm thankful people still have a heart, and that I only paid $10.00 for my snowshoes at a yard sale. Some people may say you get what you pay for, and that may be true. I say some times deviations in a dream can teach us to be grateful for the little things in life, irregardless of the cost.
Hope your winter finds you quietly reminiscing minus the waking the bear's part. Nothing worse than an ornery bear, well maybe a tiger, or ape or, ok, never mind.
February 2009
By Deborah from Fredericton, NB Canada
Do you have a frugal story to share with the ThriftyFun community? Submit your essay here: http://www.thriftyfun.com/post_myfrugallife.ldml