My yard is mostly shade with the gravel driveway being the sunniest spot on the property. I refused to give up vegetable gardening when we bought the place, so I gathered up my galvanized tub collection (including an old wringer-type mop bucket and a calf-feeder, minus the, er, artificial udder.) I used the best soil mix I could, because nutrients are lost faster in containers.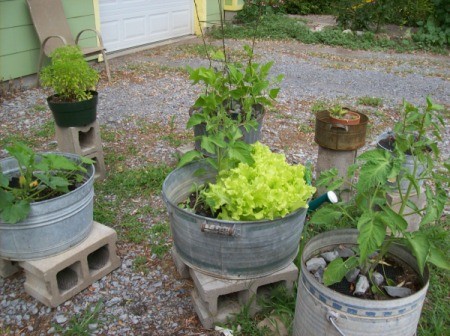 There's not much chance of our many rabbit families getting at these veggies, since I put them up on cinder blocks for added height - this also saves my back while tending. I secured rain gutter mesh over the top of the soil to foil the squirrels and chipmunks who love to dig up anything I plant (usually the night after I plant it).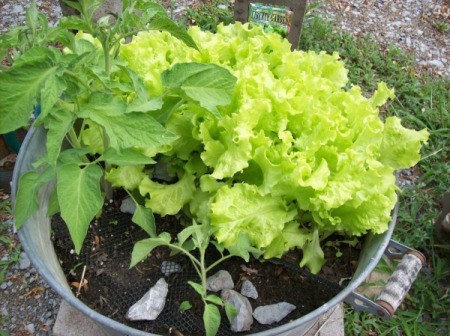 Set in the sunniest place in our yard, this year's veggie garden is coming along nicely - lettuce is ready for the salad bowl. When the lettuce is finished up, the tomato plant will have plenty of room to stretch its roots.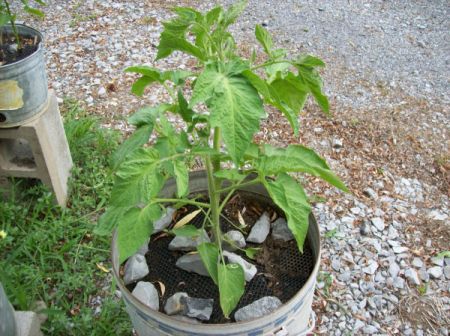 This system works great when you have limited space or have a mostly shaded yard.
By Gloria from western NY