March 17, 2009
0

found this helpful
Don't know how old you are, but I remember the days following WWII when seems like everything was rationed or in short supply. As I grew to be an adult, I developed an attitude of: Happiness is being happy with what you have, and not being unhappy or envious of those things you "want" but really don't "need". Just developing the wisdom to know the difference.
March 18, 2009
0

found this helpful
Amen! It is also a time to pray for the millions who have lost or will soon lose their jobs, homes, cars and perhaps help them by sharing a little something with them whether it be food, clothing, a lead for a new job, rides to job interviews, a tad bit of cash or maybe even a room in your home for them to live.
I am sharing these suggestions because I am currently one of those who have been struggling 40 hours a week to find work for months now and completely depleted my savings a few weeks ago. Blessedly I start a two week temporary job two days a week today and it's because someone in my neighborhood recommend me. If I don't have a full time permanent job by the end of March a woman has offered me an extra room in her home for as long as I need. Some neighbors have given me food and some family and friends have helped with my bills. I am forever thankful to all who have and are helping and many of them barely have enough to pay their own bills. I am not having a pity party, just stating the facts that the competition for a job, whether one is a professional or otherwise, is fierce and even the local McDonald's often have over 100 applicants a week. My heart wrenches for those with children in this position.
This is indeed a time for each and every one of us to count our blessings.
March 18, 2009
0

found this helpful
I have noticed in the past few weeks that people seem to be nicer then they were. I think that through everything happening around us; people are starting to understand what is truely important and even though we have problems, we know what is important in life. Our thinking has changed and so have our attitudes about life. Maybe this is a wake up call for us to change our ways for the better.
Judie
March 23, 2010
0

found this helpful
Family is the important thing and obviously God. When or if anything adverse happens to our loved ones-nothing else matters.
March 24, 2010
0

found this helpful
We were living the simple life before the economic troubles hit, just because we didn't have much money. For someone who used to have plenty of disposable income it took some getting used to! But it really opened my eyes as to how much we buy that we just don't need. Sure it can get frustrating at times, but our needs are met and we're happy just the same.
I put more thought into my purchases now. My closet isn't bursting with clothes I never wear, we don't throw half the food we buy away, and the house isn't cluttered with pointless gizmos. I take pleasure in the simple things: gardening, walking in the sunshine, spending time with my husband. I'm grateful for everything we have, for I realize it's a gift. I'm sure the 'good times' will come again, but for me they're already here.
March 24, 2010
0

found this helpful
(Submitted via email)
Absolutely true. Self satisfaction with everything in your life is the best way to enjoy it. These days there is a lack of courtesy, good manners, respect, behaviour and - most importantly - a smile. Mary G. Sutton Coldfield, England
March 24, 2010
0

found this helpful
I have learned the one thing that can hamper our happiness, state of mine, and attitude is watching too much TV. Bitterness, name calling, lack of respect for fellow Americans, violence. We need to focus on what is good in our lives and all the good people in our country; not the few who are so negative that they want to put us in the gutter along with them.
March 24, 2010
0

found this helpful
Even though the first few years of my life would've been called middle-class, I've never in my adult life been financially prosperous. Since basic survival has always been a struggle, I learned Saint Paul's lesson (from the Bible) early on: "I have learned, in whatsoever state I am, therewith to be content." (Philippians 4:11b.) My "non-consumer" ways really irritate a lot of people, especially salespeople, lol!
March 24, 2010
0

found this helpful
I am happy for a home to live in, my family and my friends. Happy to be alive. I enjoy life! :)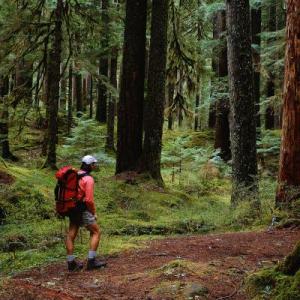 March 24, 2010
0

found this helpful
This is so true Mary, I think we need to be reminded of this from time to time. Thanks for sharing your thoughts.
Richard
March 24, 2010
0

found this helpful
Thank you Mary! All too often we do not feel grateful. Thank you for the beautiful reminder that it's not how much, but the quality of what we have that matters! God Bless you!!
March 25, 2010
0

found this helpful
To Deeli: I am so sorry to hear of your plight. God will get you through this. Don't ever give up. I wish I could give you a big hug right now. I will keep you in my prayers. I really enjoy your posts and your wonderful recipes.