This wreath is inexpensive to make (I made mine for under $10!) but will be a treasured gift for many years. It can be made to fit any decor, personality, or holiday.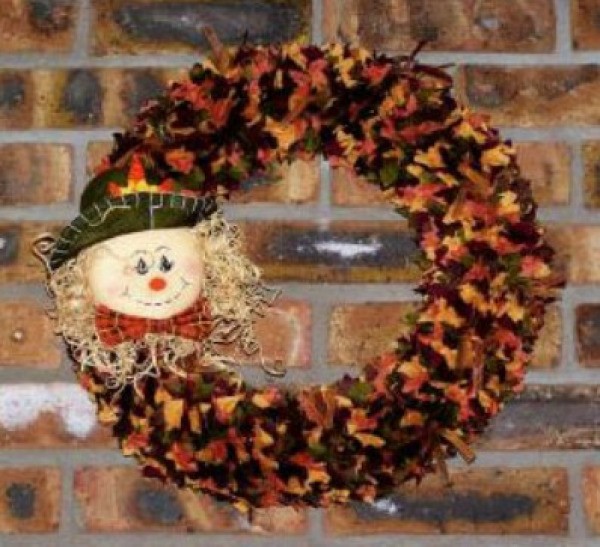 Approximate Time: 1 to 3 hours depending on size
Supplies:
any size straw wreath with plastic wrap left on (12 inch size used in example)
approximately 3 yards of fabric* (for 12 inch wreath)
small phillips head screwdriver
scissors or rotary fabric cutter
wreath accent(s) or ribbon to compliment fabric (optional)
craft glue (optional)
*cotton fabric that has a print on both sides works best
Use one print of fabric for the whole wreath or mix and match multiple fabrics. For the example I used $1/yard fabric I found at Walmart!
Instructions:
Step 1: Cut fabric into 2 to 3 inch squares. They do not need to be perfect but try to keep them approximately the same size.
Step 2: Use the screw driver to push the center of each square of fabric into the wreath until it is completely covered. Put the squares as close together as possible so the wreath looks full. If you are having problems getting any of the squares to stay, dab some craft glue on the fabric before inserting it into the wreath.
Step 3: If you wish, add complimentary ribbon or accents to complete your wreath.