Although coloring your hair to hide gray is one of the most common reasons for dyeing hair, it can difficult. Gray hair often resists dye. This is a guide about coloring gray hair.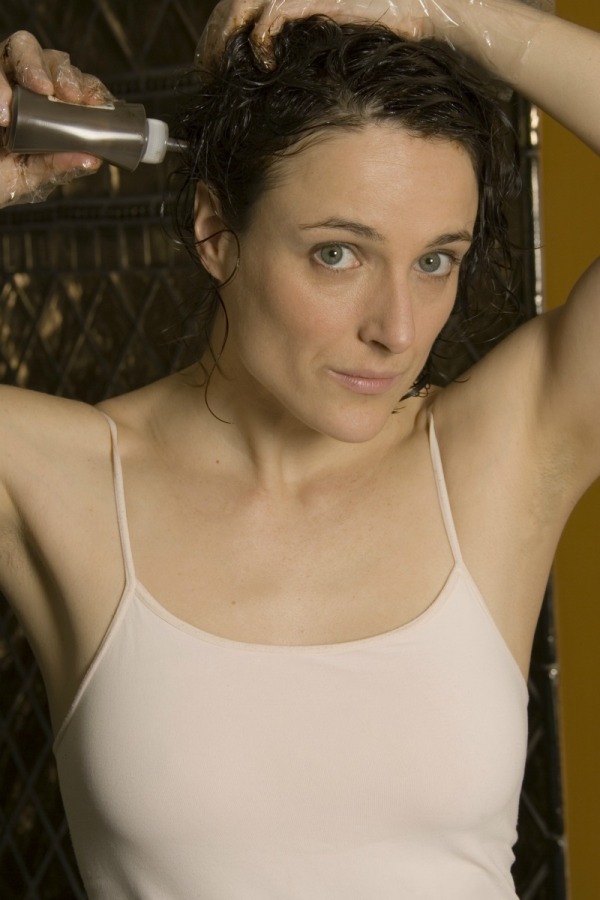 Filter

: All Articles
Sort

: Relevance
I like my gray hair but I did want to glam it up, so I got creative (after speaking with multiple salons who either wanted to color it a totally different color (until it grew out in a month), lighten it (I am just NOT a blonde) or add a few expensive highlights.
Instead I LOW LIGHTED my hair myself, inexpensively! Of course I have shorter hair which simplifies the process but I get quite a few compliments (even from my hair dresser!) and I really like the look.
Approximate Time: 1 hour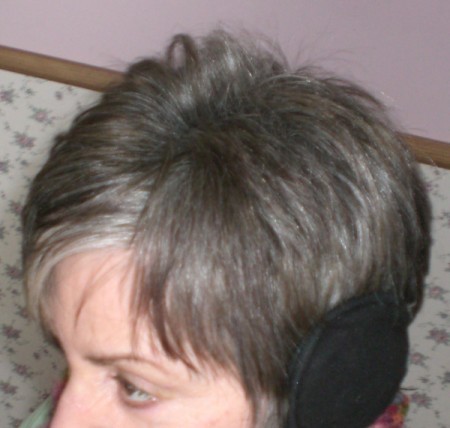 Supplies:
boxed hair color or Just for Men Hair Color
a firm brush
a highlighter cap (reusable too!)
a hooked tool or crochet hook
shampoo
Vaseline (optional)
Steps:
I bought a box of my original hair color and a highlighter cap at a beauty store. I've also used the hair coloring product 'Just for Men' since it's quick at only 5 minutes to process and I find good sales for it.
I wore the cap then pulled only what hair I wanted colored darker. I mixed the boxed color just like I was coloring the whole head, and painted on the color onto the hair that was sticking out of the holes of my cap.
The cap even gives you choices how to color your hair: face framing with holes only around your face or for your crown, back or entire head.
I pulled strands of hair out of the holes in the cap with a tool, I used a crochet hook : ) You can also ask a family member or friend to help, especially if you choose to do the entire head. This is the longest part of the process.
I think it looks more natural, like salt and pepper hair rather than the totally gray that I am, since it's not EVERY hair strand that's colored. It's not the one solid dark color that coloring hair can look like. It blends beautifully and naturally and it doesn't ever look like it's growing out.
I even separated a few bunches of gray hair and put Vaseline on them (to repel any color) to give myself some thicker gray highlights around my face.
After the time identified on the box (only about 5 minutes for Just for Men or about 15 to 20 minutes for regular boxed hair coloring), I use the metal kitchen sink or the shower/spray attachment to rinse off the hair coloring first, being careful about covering my eyes with a cloth. Then pull off the cap and gently wash the whole head of hair.
Looks professional and really saves me money! I redo it the same way whenever the color wears off (your coloring will tell you how many washes) or whenever I feel like it!
I have naturally black hair, but about 6 months ago I got my hair dyed brown with blond highlights. Lately, I've noticed a few gray hairs popping up - especially in the patches of hair where my hair was highlighted. I know that the lady at the salon had used Schwarzkopf for the highlights. I am now panicking, because this is the first time my hair has turned gray and I am not old enough to start graying (I am 32). I did cut one off and I realized that it was an actual gray hair i.e. hair without pigment.
I am brunette and I am graying. I color my hair myself however I have trouble with resistant grays. I start applying the hair color on the grays first (new growth and temple area). I leave it on these areas longer then apply to the whole head. I use shampoo for color treated hair but approximately a week later the grays are back!

I did an internet search and it said to get hairdressing peroxide and apply to the grays before coloring. This is supposed to get the hair ready and make it absorb the color better. Do any of you have any ideas? Have you used peroxide? Any other tips. Thanks so much.

Edith from CT
September 4, 2008
0

found this helpful
Best Answer
Clariol has a few colors that are made for gray hair. Now some of the gray will be lighter but it looks like natural hi lights. The one I used was made for gray hair and it works great. Try that and good luck.
September 4, 2008
0

found this helpful
Best Answer
Go to sally's beauty supply and get some "Grey magic" which comes in a small bottle and add 10 drops to your hair color. It helps hold the hair color.
Cathy from MA
September 28, 2008
0

found this helpful
Best Answer
I also am a licensed cosmetologist. I am just starting to go grey myself, but have been helping other's battle the grey for years. Personally, I highlight my hair through a cap. This blends the grey in. For my grey clients I do one of two things:
1. Primarily I use a semi-permanent hair color. This is a color that fades off in 4-6 weeks, and does not cover the grey, but instead blends it in. Very easy to apply, and hard to mess up.
2. Otherwise I use a color formulated especially for grey hair. This does make a difference, because they can be very resistant. Also, it helps to cover your head with plastic (shower cap, walmart bag, etc) and stay out of the air conditioning. Keep your head warm and this will open up the cuticle to allow your hair to absorb the color molecule. Also, when rinsing the color out, use cold water!!! This seals the cuticle back down.
Read More Answers...
I have just a few strands of grey hair but it bothers me. Someone mentioned tea. I either make a very strong cup of tea or coffee and comb it in and let it set 30 minutes or so. It helps blend in the bit of grey.
I dyed my hair approximately 2 1/2 - 3 weeks ago. I have a grey patch of hair right in the front of my head at the hairline. It's already grey again. An employee at Sally Supply told me to use Grey Magic and a protein rinse to help with the grey. I also purchased a leave in conditioner, and a thinning hair shampoo and conditioner. It doesn't seem to be helping. My hair is damaged on the ends. I have cut 2-3 inches off. Any suggestions on what to do as far as coloring to keep the grey patch from coming back so soon? And as for the thinning I'm not sure if it's due to coloring or something else.
September 8, 2015
0

found this helpful
There are these pretty cool color sticks that you can draw on your hair if you'd like to touch up that one part. you could even make it look like a gray streak/highlight. Just draw the dark line but leave one gray line in between.
I have one (just like my beloved mom used to!) that I make sure NOT to color so it shows. I always get compliments for it!
The thinning might be just a result of aging....
September 10, 2015
0

found this helpful
Is it the roots that are showing grey, or is the whole grey patch not taking the colour like the rest of your hair? Actually, my advice is the same in either case -- try colouring the roots/patch with a root touch up dye.
November 7, 2015
0

found this helpful
You probably have a patch of grey that is more resistant to color. Since the color does not penetrate as well, it does not 'hold' as well. In such a case, the professional colorist will pre soften that patch before applying color to the entire head. This can be accomplished by keeping the patch wet with a bit of developer that came with the color, for about half an hour. Then, dry the patch (Do not wash or rinse), and apply the color, beginning with the resistant patch.
Brush 30 developer on the resistant grays. Wait 10 minutes, then dye as usual. You will find the color will hold.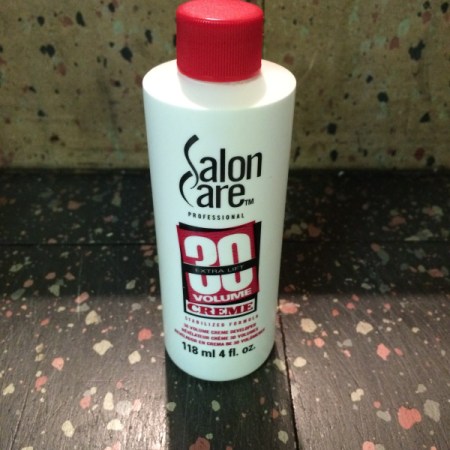 Source: A hairdresser blog on the internet.
I have a dark brownish real color hair, but I just turned 44 this month and the grey is totally stubborn when it comes to coloring my hair. I like to keep it a blond color with highlights and have noticed that after going to the salon my longer grey pieces of hair were still grey, like the color was only sticking until the first wash. I use the color shampoo and the color leave in conditioner. I know that there is nothing that I can do for the new hair growing in, but what should I do about the hair that has been colored or highlighted that goes right back to grey? I have asked at the salon and they just say yeah well some hair is more stubborn than others. I personally don't like paying people who answer me with a response like that. What would you do? I mean they have nothing at all to help me out and the lighter highlights make it look like it is just blond, but I am still so mad every time a professional can't help me! It drives me nuts.
Thanks.
By Katy M
August 31, 2012
0

found this helpful
I have the same trouble I usually use a temperary hair color that comes in a tube with a brush like mascara. I have bought it from Beauty Supply Warehouse catalog. It is just a temperary fix and washes out. There is something that I want to try called 28 day mascara. It comes in black or brown. One application is supposed to last 28 days. I think it would work on my hair inbetween coloring. It is in the Hariet Carter catalog.
August 31, 2012
0

found this helpful
I have the same problem. I'm totally white around my face. I get my hair professionally highlighted. She uses I think 2 different colors. To keep me from looking white she now has to use a dark brown on me and the result is light blonde. At some point I'll probably have to quit coloring altogether because my hair just does not want to take the color. It gets lighter after ever shampoo. I'm using a sulfer free shampoo she told me to use which helps a little to keep from fading as fast.
September 5, 2012
0

found this helpful
My natural hair color is dark dirty blonde, but haven't seen it in many many years. I am 46 and have alot of white gray in the front and crown area, so my beautician treats that area first with all blonde about an inch into the hairline. The rest I have low lites of dark brown thick and thin strands and it looks very good. I have to go every 5 weeks for retouch but I choose to have healthy hi-lited hair rather than all one color. It looks allot better and healthier as well. Also I might add that I use the 10 minute miracle spray every time I was my hair. It helps keep it soft and manageable.
Read More Answers...
I naturally have dark hair and am now having to dye it every six weeks in order to keep the grays at bay (I'm probably 5 -10 percent gray). I like dark hairstyles with a few chunky blond highlights around the crown. I am unable to budget such a beauty treatment at this time and I am also the do-it-yourself type.
Could I dye it my normal dark color to hide the grays and then follow it with a highlight kit from the grocery store? If so, how do I handle it six weeks from now? Would I re-dye the entire head of hair and create new blonde chunky highlights all over again?
I have googled, but can't seem to come up with a good answer, as most of them do not have to dye their hair for grays. Thanks for any detailed answers you can give.
By Marla from MO
November 4, 2009
0

found this helpful
Best Answer
Personally, since you're only 5 to 10 % gray, I would suggest simply doing the chunky highlights around the crown. At least try it for three or four months and you just might find you like it and you'll be saving yourself an added step headache and money too ;-)
The other thing you can try is using Clairol Natural Instincts two or three shades lighter than your natural color and your gray will be your highlight because a lighter color was deposited on the gray and barely any lifting of your natural color. It might not look like chunky blonde highlights but it will look slightly highlighted and looks really natural. This is what I do ;-)
November 1, 2009
0

found this helpful
I suggest to use Fanciful hair color in between dying. You will not need to dye for more than 6 weeks. Also get a Touch up stick at beauty supply store to use in between shampooing. You can get the Fanciful from beauty supply store. You can try the highlighting. Go for it, why not? Good luck.
November 4, 2009
0

found this helpful
You can call the number on the box of hair dye. They usually have a helpful representative who answers questions.
Read More Answers...
Someone on Thriftyfun recommended Gray Magic for hard to color gray hair. I tried it last week and it worked. The instructions recommend 10 drops for one ounce of color.
I have been coloring my hair since it has started turning gray. I don't like the texture of my hair for about a week or longer after I've colored it. The dye makes it very slick without any body. I can't even keep it in a ponytail because the slick texture causes the elastic to slip right off! I don't have thin hair really. Anybody have a suggestion on how to avoid this slick texture after coloring? After about two weeks it feels normal, then in two more weeks it's time to color it again.

Mary from Denver
February 22, 2006
0

found this helpful
Best Answer
It sounds like you're skipping the step where you add water and work into a lather - the places you miss will be slick. Also, you might want to use a deep conditioner after you color. The slick hair could be damaged. Hope this helps :)
February 23, 2006
0

found this helpful
My hair dresser says that slick, slimy hair is damaged hair.
March 4, 2006
0

found this helpful
Thanks for the feedback. My hair is not really damaged, very few split ends, not slimy really. It's just that after coloring it's too soft to hold a style. It's that way after coloring whether I use a conditioner or not, whether I color myself it or have it professionally done. Styling products like gels and sprays have little effect. I hate this soft, flippy-floppy texture, when normally my hair is thick with lots of body once the coloring is gone (in about 5 weeks). I really don't want to go gray, but it seems the only way to keep the body in my hair. Please, any ideas?
Read More Answers...
I have been using the standard boxed hair color for years to get rid of my gray hair. But the past couple of times I colored my hair, using the same procedure, it's like I didn't do a thing. The grays were still there. Am I doing something wrong? Are they developing a resistance? Do I need to start pre-treating with peroxide? Help!
By Cynthia
March 17, 2014
0

found this helpful
Yes it is a pain isn't it. I have the same problem, did some research, and found a product called Gray Magic you add to your color solution prior to coloring. If you get too much red in your hair, you can followup with Unred also by Ardell.
March 18, 2014
0

found this helpful
Gray hair is stubborn to dye. You may need to go to the beauty shop and have it professionaly done.
I have spent 8 months growing out dark hair color. My hair dresser suggested using dark blond and it's been working. Today I used Gray Magic in my blond solution, and my hair turned almost black. I'm devastated. What can I do to get this out? I immediately shampooed my hair, but it didn't do any good.
By Jgreen
January 30, 2015
0

found this helpful
Did you read the bottle of the grey magic? Some is for blonde hair and some is for brunette hair. Did you get the right grey magic? You only use 10 drops per ounce of hair color.