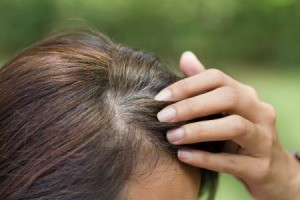 I have a dark brownish real color hair, but I just turned 44 this month and the grey is totally stubborn when it comes to coloring my hair. I like to keep it a blond color with highlights and have noticed that after going to the salon my longer grey pieces of hair were still grey, like the color was only sticking until the first wash. I use the color shampoo and the color leave in conditioner. I know that there is nothing that I can do for the new hair growing in, but what should I do about the hair that has been colored or highlighted that goes right back to grey?
I have asked at the salon and they just say yeah well some hair is more stubborn than others. I personally don't like paying people who answer me with a response like that. What would you do? I mean they have nothing at all to help me out and the lighter highlights make it look like it is just blond, but I am still so mad every time a professional can't help me! It drives me nuts.
Thanks.
By kmpick88
Answers
August 30, 2012
0

found this helpful
Try another salon. There are things to be done that they apparently are not addressing. You might even have to have color applied and then highlights done in order to cover the gray strands that show up. You can maintain it with root touch ups and highlights just when needed. Gray hair can be very resistant but a good beautician will know what to do! There are solutions!
August 30, 2012
0

found this helpful
If you are dissatisfied with the job they do or their attitude, go elsewhere. Find someone whose hair you do like and ask where they have it done. Flattery will get you the info/referral you want!
August 30, 2012
0

found this helpful
Go to a different salon with a good reputation. The salon you are going to probably uses cheap products.
August 30, 2012
0

found this helpful
I was a hairstylist for 35 years and color was my specialty. If you'll answer my questions here I'll be happy to give you advice. Just leave the answers in the same comment section that I am writing to you now.
1) Are you having 'all' of your hair colored one color and then adding the blonde highlights or are you leaving your natural color alone and simply having highlights.
2) Is your gray hair white or silver.
3) Is your hair coarse or fine.
4) Do you know whether your stylist is using highlift color or bleach for the highlights.
Read More

Answers