This page contains information of coloring your hair, including green coloring products, preventing damage when coloring, and more.
Browse
Featured
Questions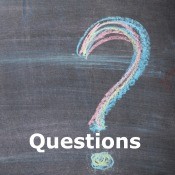 Removing Sharpie from Hair?I used a purple Sharpie to dye the ends of my hair. My hair is a natural blonde and the Sharpie has stained my hair. I've tried the hairspray trick, washing-up liquid, and a hair colour remover, none have worked. My hair is very fine so I don't want to use anything too harmful to prevent breakage. If anybody could help? My hair is short so I can't cut it until it grows more.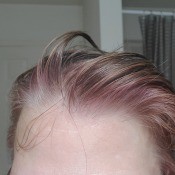 Hair Turned Pink when Dyed?I used to use henna and it wasn't staying as long as I liked so this lady at Sally's said I could use Clairol's Beautiful, it was a rinse so my hair wouldn't turn a funny color. Wrong! Now my hair is a bit pink and copper and a little purple. I want my brown back what can I do? I used Suyra cream henna before I tried this Clairol Beautiful. Just so you know what kind of henna I used.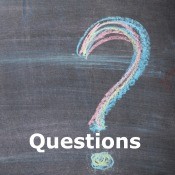 Going Back to Original Hair ColorSo, what do I do when I had highlights at a salon. I kept them for about 2 months but I didn't like them so later on, I bleached my hair and then dyed it dark blonde. It also came out bad still I kept for about 1-2 weeks then I dyed it back to dark brown and it pretty much looks black but still you can kind see some of the blonde in random strips. I just want to know how I can get my natural hair color back and what helps with hair growth.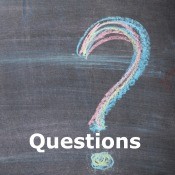 Remedy for Brassy Hair Color When Dyed?Every time I dye my hair, whether salon or box, it turns a brass color. I've tried home remedies and shampoo for colored hair. I do have well water, but this is horrible. My hair color is medium to dark brown. It is just a few shades different than my roots. There is just too much brass.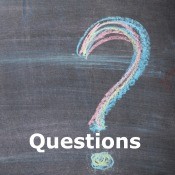 How Long Should I Wait Before Re-dying My Hair?I dyed my hair blonde within the last 24 hours and the plan is to re-dye it blue soon. So the blonde dye was to act as bleach so the blue would show up better. I dislike how my hair looks with the blonde color as it is not even and was only acting as a lightener to make my hair a lighter color so the other dye will show better. How long should I wait until I re-dye my hair blue?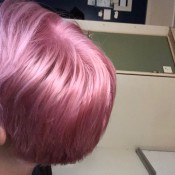 Toning Down Hair That Is Too Pink?So I went to the hairdresser yesterday. I actually wanted to go for a slightly dark rose gold color, but ended up with quite a bright shade of pink. Although I don't think the color looks bad, it's a little too far out of my comfort zone. I am kind of out of my hairsalon-spending budget so wonder if there is a way to DIY tone the color more to a rose gold?


Published by ThriftyFun.
© 1997-2020 by Cumuli, Inc. All Rights Reserved.
https://www.thriftyfun.com/tf/Health_and_Body/Beauty/Hair_Tips/Coloring/index.html