This page contains information of coloring your hair, including green coloring products, preventing damage when coloring, and more.
Browse
Featured
Questions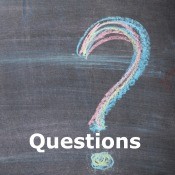 Lightening Dyed Hair?Last night, I dyed my hair pink and blue. Well, the blue is ok but the pink is fuchsia. How can I make it more of a pastel pink without losing the colors?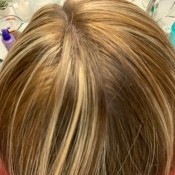 Natural Brown Went Orange After Highlighting?Got my hair professionally highlighted (just a few foils along my part) and the highlights were toned. Only the highlights were toned not my whole head. But wherever highlights/toner were put, my natural brown turned orangey brown and in a splotchy way as pictured. You can see the difference in colour from my natural brown. What went wrong? This is a first it's happened. What can I do?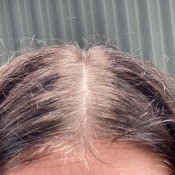 Dyeing Hair Back To Natural Color?Nearly 3 months ago, I had blonde hair and got it dyed brunette. My natural hair is dirty/dark blonde and I went and got it dyed really light blonde, hoping for a good balayage but it turned out yellow and was not blended well. So 6 weeks later, I made the impulsive decision of dying my hair 3 shades darker than my natural colour to what is supposed to be light brown but is actually a dark brown. I hate it and the regrowth is so obvious and annoying because I have very white/light baby hairs around the sides of my face.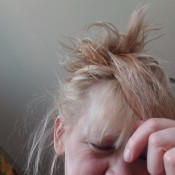 Hairdresser Turned Hair Rose-gold Instead of Blonde?I went in to have my roots touched up blonde. Roots are blonde. Much of the rest of my hair is not! It turned rose-gold. She said it is impossible to remove. I have to wait until it grows out. So she added highlights! I'm very unhappy!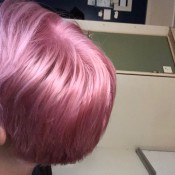 Toning Down Hair That Is Too Pink?So I went to the hairdresser yesterday. I actually wanted to go for a slightly dark rose gold color, but ended up with quite a bright shade of pink. Although I don't think the color looks bad, it's a little too far out of my comfort zone. I am kind of out of my hairsalon-spending budget so wonder if there is a way to DIY tone the color more to a rose gold?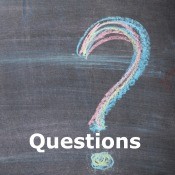 Hair Dye Stripping Mistakes?My daughter tried to strip the black hair dye using color-oops, and well oops is exactly correct! Her normally blond hair is now orange at the roots, red in the middle and black at the ends. Please help us fix it.


Published by ThriftyFun.
© 1997-2022 by Cumuli, Inc. All Rights Reserved.
https://www.thriftyfun.com/tf/Health_and_Body/Beauty/Hair_Tips/Coloring/index.html