Wine glasses can be used in a variety of craft projects. This is a guide about crafts using wine glasses.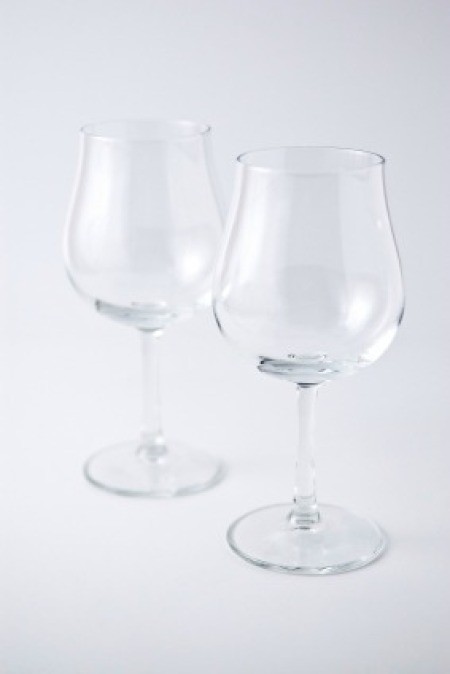 Desperate artist here! I have some great, fun artwork I've done and would like to get in on wine and martini glasses,coasters,etc. without hand painting or baking each one! I have tried expensive waterslide decals, lazertran paper, mod podge, everything and cannot find an easy, great looking solution! I would so appreciate any feedback! The product must be somewhat waterproof, i.e. able to hand wash, etc. Thank you so much!

Roberta from Sacramento, CA
---
Most Recent Answer
August 27, 2008
Try and find a sandblaster in your area. It will look just like your artwork and be permanent!
If you can't find anyone let me know. I am a sandblaster here in Eureka!
---
I would like to paint on wine goblets with gold paint. I already have 4 of them, but if I have more people I can't use them.
By Andreina B.
---
Most Recent Answer
By Gloria Coonradt M. 1 2 Flag
August 11, 2011
Hobby Lobby sells a paint called Gallery Glass! It's used for making inexpensive and easy stained glass! I love it and so does my Mom!
---
I recently started a job bar tending weddings at a hall, and brought home a dozen flute wine glasses that were not taken home by guests. They are not engraved, but have the bride and grooms names and wedding date printed on them. How do I safely and effectively remove the writing so that I can enjoy them myself, in my home?

Susan from Essexville, MI
---
Most Recent Answer
---
Does anyone have any new and fun ways to paint on glass, especially old wine glasses? I'm looking to put Santa and snowman faces, etc. on them. Any info would be of great help.
By Robin from Dansville, NY
---
Most Recent Answer
By Mary Lou 14 765 Flag
November 11, 2010
Be sure to paint only the outside, not the inside or the rim as most paints for glass are toxic. One brand is called Gallery Glass by Plaid. I agree with dedeswrkshop that an everyday design would probably get more use. You could always add a Xmas theme wine charm to each instead.
---
At a craft fair last week-end I saw the cutest thing to do with old wine glasses. Turn them upside down and take trim with beads on it and glue it to the edge of the base. The beads or trim will hang down towards the glass and make a nice border. On what was the bottom of the glass stem is where you set a candle. You could put anything you like inside them to make them even fancier. I think it would be a great way to use old glasses and make a fancy, inexpensive centerpiece.

By Chris from Oshkosh, WI