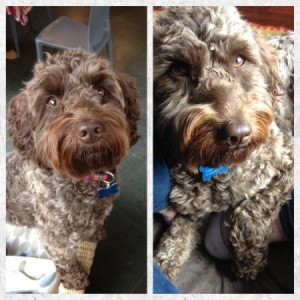 My lovely 2 year old dog Lola has begun to pee inside every time she is lying down or resting. We took her to the vet's immediately to rule out more serious problems. She had very dilute urine so he could not see a UTI and he took blood which came back fine. She was put on antibiotics to clear up a UTI that he might have missed, but it doesn't seem to be doing anything.
The thing is, we sit outside at cafes and go to other peoples houses, etc. and she can control her bladder in those situations, but as soon as we are in at home she just leaks everywhere! She was very well house trained and I am making sure to let her out every hour or so, but she doesn't really bother peeing when I do. I'm not really sure why a dog would purposely wet herself? It's very strange.
By Emma
Ad
---
By NEWFIEGIRL [8] 09/01/20130 people found this helpful
Ask your Veterinarian to take an X-ray.
Good luck.