It is important to be careful when considering earning extra money with this kind of activity. This guide is about earning income for online surveys.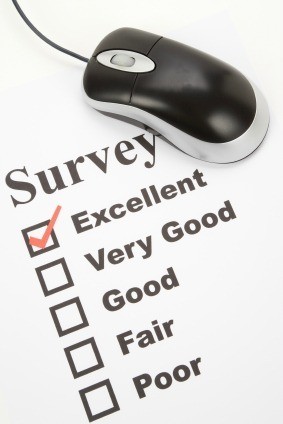 Filter

: All Articles
Sort

: Relevance
Swag Bucks is a Scam! I love being able to sign up at a site and be rewarded for participating in all of the offers available. It is fun, you meet cool people, and you win prizes. Swag Bucks allows you to search the web, participate in surveys, complete daily polls, find swag codes, and refer friends all the while rewarding you with swagbucks. Swagbucks can then be spent on prizes ($5 Amazon gift card is 450 swagbucks). You can also spend swagbucks on swagstakes (contests). Sounds good so far, huh? Here it comes.
Another way to earn swagbucks is to participate in special offers. These offers may require a purchase or they may be completely free. I participated in several offers. Within the offer description it states that the swagbucks are awarded immediately. I waited 7 days and my account never received credit. I sent a email inquiry and I did not receive a response for two weeks. Once my inquires were addressed, I received lame excuses like, clean out your cookies and remove your browser history. These are not valid reasons why my account did not receive credit. I submitted the email confirmations of the offers and the offer ID numbers to prove the offers were legitimately completed, and still my account has not been properly credited. I have since learned from lots of other members that participate in the site, to stay far away from the special offers because you never receive the swagbucks to your account. This repeated pattern of behavior is fraud.
Swagbucks is a sham. This site receives a nice referral fee from these companies for guiding people to these special offers, but for Swag Bucks to not properly credit accounts for offers that were legitimately completed is foul. Beware of the special offers with Swag Bucks.
Oh, that 450 swagbucks you need to receive a $5 Amazon gift card it is more like 500 to 520 swagbucks to redeem the gift card. If you have 450 the system will not allow you to cash in to receive the gift card. Yeah, this website is foul.
By mg21 from Minneapolis, MN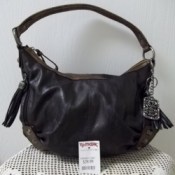 It's been many years since I purchased a brand new handbag for myself. At first, I searched thrift stores and estate sales and didn't find anything to my liking. Either the purses were too big, too small or too old fashioned.
There is a T.J. Maxx Store that recently opened in my area. I had purchased a few things over the summer months and applied for their TJX Rewards Plantinum MasterCard where rewards can be earned when I shop. The customer can earn 5 points per $1 spent at T.J. Maxx, Marshalls and HomeGoods, or earn 1 point per $1 spent everywhere else where MasterCard is accepted. For every 1,000 points earned the customer receives a $10 reward certificate.
Whenever I went shopping instead of paying in cash I used my TJX Rewards Plantinum MasterCard. Within a short period of time, I earned two $10 reward certificates. I also had an extra $20 check stashed away that I had received from doing online surveys. I went to the bank to cash my $20 check and added that money along with the two rewards certificates. So now I had $40 to spend on anything in the store.
The handbags were located in the front of the store, and didn't really want to spend a lot of time in shopping for one. Some I looked at were really out of my price range, especially those priced at $69.99 and higher. I removed a handbag from the top hook priced at $39.99, and that was the only one of it's kind.
All of the sudden, the alarm lock on the purse started beeping and then I got scared thinking that I would be be accused of attempting to steal the purse. I had to think fast then I took the purse to customer service and explained that I was only looking at it when the alarm went off. The sales clerk assured me that it happens quite often, then she took a key and shut off the alarm.
I picked up the purse, walked over to the display and was ready to hang it up and keep right on searching for one I was to buy. But a thought hit me, the purse was trying to tell me, BUY ME, BUY ME! The purse cost me a whopping $3.20 the price of the sales tax.
What a bargain!
By MCW from LEWISTON, NY
I've joined a couple of survey sites online to earn a few extra bucks. Some award money (haven't seen any yet) and some award points towards rewards. Have any of you joined these survey sites? Which ones have you found really do pay and are worth your while?
I don't want to waste time with sites that promise rewards (either $ or points) and then don't deliver. Thanks in advance for your kind answers!
By Jennifer from Tonawanda, NY
February 16, 2011
0

found this helpful
I've been a member of mypoints for over 10 years. I've gotten a couple of thousand dollars worth of gift cards over that time and I don't participate in most of the stuff they offer. Mypoints is easy and reliable. The gift cards usually arrive within a week or so.
February 18, 2011
0

found this helpful
Avoid SurveySpot and Toluna, they are total rip-offs. You start a survey, answer a lot of questions, then they say you don't fit what they're looking for, and award you nothing. This is after you've answered enough questions that you've given them usable data. I also got fed up with Lightspeed Panel as they did this too and always found a reason why I didn't qualify for an award.
You will not be able to make a living answering surveys, and they consume a lot of time for very little reward. I belong to Synovate which is legitimate, you will complete any survey they send you. MyPoints, InboxSurvey, Ipsos ISay and SurveySay often kick you out after you answer Age, Sex, ZipCode and a couple of other basic demographic questions, but they are legit; it will take awhile to earn enough points or dollars in order to collect anything. I also belong to ZoomPanel and NPD Online Research, which seem to be legit, but I haven't been a member long enough to collect enough points or dollars. I have had payments from Synovate and Ipsos ISay, just not very often. If you have time on your hands, this might be worthwhile, but it will not solve any money problems you have. I hope this is helpful.
Read More Answers...
Has anyone signed up with Highest Pay Surveys, does it really pay you?

Robin from Indiana
February 10, 2009
0

found this helpful
Thanks guys was just about entering my credit card details. Pls do any of you guys have an advise about an online system or survey that really works. I have wasted lots of money lately searching for one.
February 17, 2011
0

found this helpful
Survey may refer to: [edit] Quantitative research. Statistical survey, a method for collecting quantitative information about items in a population.
Read More Answers...
Is Inboxddollars.com a legit website or is it a scam?
By cutiepie37 from Dothan, AL
April 8, 2014
0

found this helpful
I've been using InboxDollars for several years, and they are indeed legitimate. You can earn 2-cents for just confirming that you read an email - you just open it and close it, that's it. There are usually 3-4 current surveys, and you may or may not qualify for them, but that happens with all survey sites - they filter for participants according to demographic data they have on file when you register, or update your profile. Each survey that you complete is worth anywhere from 25-cents to several dollars, though most will be $1 or under. Your account is credited pretty quickly. If you don't qualify for a survey, right now they have a spin-the-wheel game to play, where you might earn sweepstakes entries (they have a sweepstakes running for several months), 5-cents, 10-cents, a 25-cent token, or nothing. The amount of the token will be credited to your account after you qualify for and complete your next survey.
I've redeemed my balances for payment, or for gift cards. You won't get rich quick, but if you don't mind taking the time to do a survey or two each day, and open & close email messages (for offers you don't have to take, unless you want to), then it's a pleasant way to accumulate a little cash or get gift cards. I redeemed most of my balance around 3 months ago, and I'm back up to over $29 again, plus they rewarded me with a few extra dollars when I redeemed my balance. It is definitely legitimate, and worthwhile if you're patient.
Another plus is, that they don't require you to download any software to participate in their surveys. I stay away from any survey sites that want me to download anything, because I did that once and it caused problems on my computer, so I uninstalled it, and now I don't trust any site like that.
April 8, 2014
0

found this helpful
I forgot to add that you can also do web searching from the InboxDollars website, and receive 2-cents credit for each search, up to a daily limit, which I don't remember because I always forget to search through them. I also forget to shop through their website, or I would earn a few cents here and there for shopping. Their website is easy to navigate if you want more information. I don't think you'll regret giving it a try.
Read More Answers...
This site is a site I have tried. I did about two weeks worth of surveys. I earned 140 opinion points and cashed out through Paypal for fourteen dollars.
I signed up for surveys that you get points for answering. They give rewards of either merchandise or cash. For the last 4 years each October, I turn in the points for gift cards or merchandise to be used as gifts.
Has anyone had results, good or bad, from the online survey sites? Are they too good to be true?

Thanks,
Roz from Victoria, BC
April 20, 2007
0

found this helpful
sorry, sometimes you do get a check...but it is for under $10 usually. I wouldn't look at it as supplemental income, but they are fun, helpful to companies, and you can get something out of it without paying money!
April 20, 2007
0

found this helpful
hi i do several surveys. i do get some free food and gift type stuff. i also get some gift certificates that i really like being able to use. i do surveys for
bzzagent.com epoll rewards .com, lightspeed, mysurvey, erewards and your2 cents.
Read More Answers...
Does anyone have any experience with the survey site www.bigspot.com? I have seen it advertised on TV.

Thanks.
By Scooter from Grand Prairie, TX
December 2, 2009
0

found this helpful
Sounds like they're trying to capitalize on the legitimate site, SurveySpot. SurveySpot.com pays cash to your PayPal account for surveys you take online. They used to send checks, but I think they just use PayPal now. It's free. Surveys will run around $2-4.00 for each one you qualify for & complete. It's not get rich quick (or ever!), but it's $2-4.00 you didn't have 15 minutes before you took the survey.
Read More Answers...
I was wondering. Has anyone ever participated in the get paid to take surveys? It sounds too good. I would like to make some extra money but stay at home for my family (I already work part time). Any advice out there?

Styls29
August 3, 2005
0

found this helpful
I have recently done a $40 survey from Adobe on Global Test Market, Received Clamato to taste test and Dockers clothing from bzz agent, and done several $3-$8 surveys from Test Spin, Gozing Surveys, NFO My Survey. I made about $150 last month and could have made more but I didn't take all the surveys I was offered. Thye trick is learning how to work the system and how to figure out what they are looking for so that you can qualify for more surveys. For most of the companies I do not fill out the profile. Seems like I get more offers that way.
Here is a good site for paid survey information:
Read More Answers...
When shopping in certain stores, they ask you to complete a survey online or on the phone. If you complete the survey they give you a code and you qualify for a specific percentage off your next purchase. No matter how much you spent.
I've joined a couple of survey sites online to earn a few extra bucks. Some award money (haven't seen any yet) and some award points towards rewards. Have any of you joined these survey sites? Which ones have you found really do pay and are worth your while?

I don't want to waste time with sites that promise rewards (either $ or points) and then don't deliver. Thanks in advance for your kind answers!

By Jennifer from Tonawanda, NY
Answers:
Survey Sites That Pay
I've had good luck with Opinion Outpost and Surveyhead (slow, but pay consistently). But even if a site pays out as promised, sometimes your demographics just aren't a good fit and you won't get many surveys so it takes months to make payout. I started out signing up for around twenty different places, then just made payout and gave up on the ones that offered the fewest surveys and stuck with the ones that seemed to need my demographic the most. One good place to check for reviews and user comments about different survey sites is http://www.surveypolice.com (04/06/2010)

By MrsRose
Survey Sites That Pay
I joined valuedopinions.com. Once you reach $20 (one survey can run from about .50 to $3.00) then I order a prepaid VISA card which should take 28 days to arrive, but these past couple of months I have had to wait 2 months. You can also get a $20 Amazon.com code. I joined many other survey sites, but this one seems to be the best. (04/08/2010)

By cbrokenshire
Survey Sites That Pay
I have not found any that pay, and usually they are a waste of time. Also be careful what info you give out. You may also find you are getting more than your share of junk mail. Also the sites which promise you something free, but you have to buy, or request information are a big rip off. Good luck. (04/11/2010)

By Amandablue
Survey Sites That Pay
Well survey sites are the good way of earning money. There is a great option of online moneymaking sites. Here is a list at: http://esurveysites.blogspot.com (05/30/2010)

By picnikk
Does anyone know any survey sites that really pay for filling out surveys?

Pam from Georgia
Answers:
Survey Site That Pay
Pinecone Research pays $5 per survey, but they only accept new people once in a while.

Lightspeed Panel lets you earn points that can be redeemed for paypal cash or gift cards.

Mypoints.com lets you earn points that can be redeemed for gift cards.

You can't expect to make a living this way, but I guess every little bit counts. I probably make about $10 per month through these survey sites. (03/22/2007)

By Allison
Survey Site That Pay
Try mysurvey.com. Right now I have $86.00 in my account. That has taken like 4 to 6 months to get. No, I can't make real living money but I do get lots of samples and freebies and coupons. I have been able to use the freebies as presents many many times so therefore I didn't have to buy anything. (03/22/2007)

By sandy63
Survey Site That Pay
I'm in the UK but Pinecone is very good if you can find one of their banners. They paid £4 in vouchers for surveys. I also do Mutualpoints and have just had my first £20 but it took ages for me to collect the points. (03/23/2007)

By Februarycat
Survey Site That Pay
I have tried these and think they're all garbage. (03/23/2007)

By nsfreemovie
Survey Site That Pay
Stanford University does surveys and they give you points each time you complete one. I think you can turn the points into cash. Sorry, I can't remember the website address. (03/23/2007)

By Jantoo
Survey Site That Pay
Surveyspot.com is pretty decent. They have cash and contest surveys. I've gotten a couple hundred over the last year from them. (03/27/2007)

By cfbandit
Survey Site That Pay
Send me your email address and I'll send you the Free ones I do and get checks in the mail from them. (03/27/2007)

By mobo
Survey Site That Pay
Thanks, could you please email them to me at pamwil88 AT yahoo. com. (03/27/2007)

By pam
Survey Site That Pay
I love inbox dollars. It is a really neat site. I do a survey a day at 1 each, I get paid for using a search tool, and the site is way cool. I make about 30 a month from surveys, paid emails and searching.

The site is http://www.inboxdollars.com/?r=latte4me2day. (06/03/2007)

By jennifer(the java junkie)
Survey Sites That Pay
Try this website http://www.freebuckssite.com/?ref=606 They will pay you under 24 hours provided that you have made over $0.50 by doing their surveys. Trust me, they really do pay you and you won't have to wait weeks for payment. (10/20/2008)

By Cole
Has anyone tried those places on line where you get paid to do surveys? Are they on the up-and-up, or are they a scam like the old envelope-stuffing one?