Educational Activities for Preschoolers
Solutions
Share on ThriftyFunThis guide contains the following solutions. Have something to add? Please share your solution!
May 17, 2010
8

found this helpful
Preschoolers at home need education and variety- as do their daytime caregiver! In my case, embracing being a stay-at-home-mom has led me to explore, adapt, and use the many free ways to teach my children some basics to prep them for school, life and to have fun with them!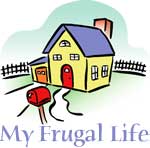 Probably the most used by me for teaching resources for my kids is the internet because it's handy and free! To elaborate, many elementary school teachers nationwide maintain beautiful websites with rich arrays of lesson plans free for the using! Many teachers, being the organization buffs that they usually are, neatly and thoroughly arrange subject themes to be carried out from abundant options such as experiments, recipes, crafts, games, songs, and more! Finding a nice gingerbread play-dough recipe opened my mind to the possibilities of making free toys for keeps and to give as gifts! That is thanks to Kindergarten teacher Mrs. Fischer with her site. http://www.kinderthemes.com/Gingerbread.html Visit her main page for a taste of sweet, free teaching tools online! Another favorite of mine is http://dltk-kids.com/ for free printable mini-books and more! Finally, free home-schooling websites are great for craft templates and full of ideas for fun learning with children to provoke your own creativity!
Moving on to the old classic: the local library. The library is great because the books are free to check out, organized, and easier to retrieve information from jam-packed bound books, compared to printing online pages out, especially when all is needed is directions. Also, many libraries have preschool song and reading time for kids and their caregivers in a nice group setting to help develop little youngsters' social skills.
Last, the great and FREE outdoors is such a versatile "classroom." From energetic galloping, skipping, running, leaping, swimming and other sports galore to quiet bug-watching, leaf/flower-collecting and sitting back for a renewing rest, being in nature, even if just right out the door step, is good for the soul.
To close, in my opinion, the TV is not a child's favorite teacher; the caregiver is! So be prepared- for free! The effort in instructing preschoolers from home is multiplied exponentially in the bond that is built and the fun that is had!
By Erin R. from Seffner, FL
Do you have a frugal story to share with the ThriftyFun community? Submit your essay here: http://www.thriftyfun.com/post_myfrugallife.ldml
May 22, 2010
0

found this helpful
I love Creative women, (people), YOU ROCK!
Read More Comments
February 12, 2010
1

found this helpful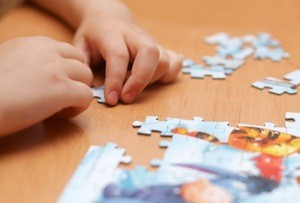 There are many educational toys on the market, but they're often pricey. Yet, as parents, we want to buy toys for our children that build their minds as well as entertain their personalities. There are some "can't live without them" educational toys, and then there are many that can be made at home. Try to find some cheaper alternatives to learning.
The Math Teacher
Forget the plastic coins and paper money found at educational toy aisles. Instead, take children shopping and put some real coins in their hands. Let your child pay for small items at the store and ask him/her to calculate the change ahead of time. It's not as much work when its has some real world meaning. Each evening, lay coins on the table and ask your children to count out their lunch money. Be sure to offer a different assortment of coins each time to build math skills.
Many card and board games require math skills during play. Make these regular staples at family game night.
Puzzles
Puzzles are essential motor and special skill builders. Pick up some puzzles at the discount store and pass them on to children. Introduce them to their own puzzle creation as well. Have them cut pictures out of magazines and cut them into geometrical shapes. Then, piece them back together in puzzle fashion.
For children who have trouble solving puzzles and get frustrated, pick up a Sharpie and number each piece once the puzzle is in place. This will help to build math skills as well. When the child attempts the puzzle, the answer lies in putting the pieces in numerical (or try the alphabet!) order. It will build the basic visual puzzle skills without frustration.
Arts and Crafts
Arts and crafts build fine motor skills. Beading is a great way to practice patterns and finger dexterity. It's also a great way to teach children to make their own gifts.
Encourage children to create crafts using small pieces, scissors, and/or tweezers. This also builds fine motor skills and attention to detail.
The Latch and Lace Game
An essential for educational game playing is the latch and lace game. Often built out of wood, the latch game asks children to open doors with various latches to see surprises behind them. Lace toys ask children to use colored laces around shapes to practice threading and sewing skills.
While purchased lace and latch games aren't at the top of the educational expense pyramid, these games can be made at home. With a quick visit to the home improvement store, various latches from the hardware aisle can be purchased and attached to a painted board. A pair of old shoes painted brightly with acrylic paint or sturdy fabric cut into interesting shapes can become a lace game in a snap.
Reading
Some board games are family essentials. Classic games such as Boggle and Scrabble teach spelling and word building skills (and math skills for the scorekeeper!) Zingo is another new game that's fun for toddlers without being overly educational.
When playing any game, alter the family rules to be educationally beneficial. If two dice are rolled, don't allow children to count their spaces but instead ask them to add the two dice and then count the total. For games that require reading, assign someone the job of handing out chance cards and reading them to the group rather than letting each player choose a card.
Remember, the complex rules of board games build a variety of skills, and the often criticized video games can be useful in building eye-hand coordination. Ultimately, some parental guidance and ingenuity can create a closetful of educational toys.
February 14, 2010
0

found this helpful
I too just give my children the real money to pay for items at the store. In fact, I give them the money before hand (like $3) and if they are good while shopping, I let them choose something that they want but they cannot spend over the amount that they have. Beth shaffer
Read More Comments
October 17, 2006
1

found this helpful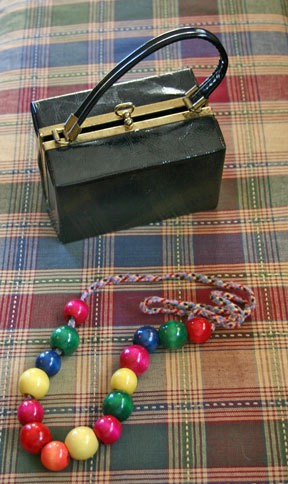 Makes a great big sister/big brother gift when the new baby arrives or a nice stocking stuffer.
Read More...
June 12, 2013
0

found this helpful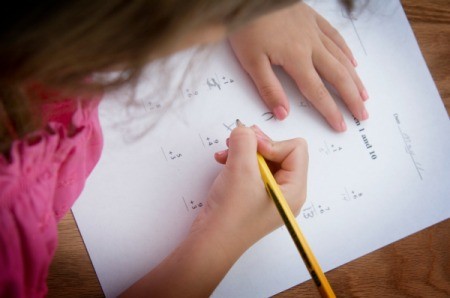 This is a guide about free educational materials. There are free educational materials available whether you are homeschooling or just trying to enrich your child's learning experiences.
Read More...
June 6, 2013
0

found this helpful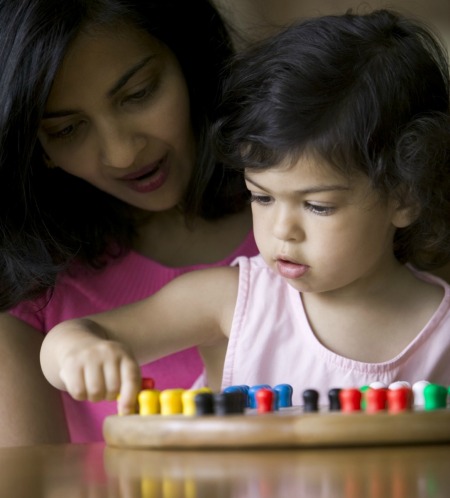 This is a guide about game ideas for toddlers. Keeping your toddler active and engaged can be a challenge. There are many games designed for this age that are fun and/or educational.
Read More...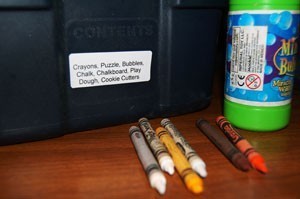 Do you have a toddler or pre-schooler who likes to participate in small activities during the day? Organize them!
Read More...
March 8, 2005
0

found this helpful
Help your young preschooler (3-4 year old) in hand strengthening, fine motor skills, name and shape recognition.
Read More...
Questions
Ask a QuestionHere are the questions asked by community members. Read on to see the answers provided by the ThriftyFun community or ask a new question.
I teach preschoolers. I would really appreciate any help with some internet addresses that may help me with handwriting, alphabet, number work etc. Even craft ideas to go with these subjects. I have looked at some, but seem to go back to the same ones all the time, so I would love any other suggestions any one out there has been on. Thanks for your help

Amanda from Malawi, Africa
By guest (Guest Post)
September 29, 2008
0

found this helpful
I recently found these new sites that have very good resources for Pre-K thru 5 activities and math homework practice sheets too.
http://www.Activity-Sheets.com
Hope this helps !
December 7, 2009
0

found this helpful
I will be working on a website that has only hands-on curriculum sources and ideas. Please let me know what you would like to see on a website. Thank you.
December 31, 2009
0

found this helpful
I like to use
The Math Worksheet Generator
Math-Aids.Com is a free resource for teachers and parents. You can make an unlimited number of printable math worksheets for children, the classroom or homework practice.
These worksheets cover a large range of math topics and are perfect for the classroom or at home.
February 17, 2015
0

found this helpful
DLTK's Crafts for kids - coloring pages, worksheets, and easy crafts using basic items. Love this site.
Read More Answers
I want to teach my preschooler piano. He's three - should I wait until a bit older to have lessons? I've seen the program you can buy that puts numbers on the keys and the music notes are the numbers - has anyone tried this? He knows his numbers so that would work. Thanks!

Mindy
By guest (Guest Post)
November 22, 2007
0

found this helpful
I agree with the others who've advised against the number method. Suggest you don't start teaching him until he can learn the letter names of the keys. In fact, you might teach the alphabet and the keys at the same time.
Some children are apparently born gifted when it comes to musical ability. If he seems to take a great interest in the piano on his own, asking to spend time playing, then I think you should encourage him and even consider professional instruction at this early age. If on the other hand you have to urge him to play, then I'd suggest waiting till about the age of 6 or 7 to try any kind of serious, structured instruction. At any rate, I commend you for wanting him to learn music!
By guest (Guest Post)
November 22, 2007
0

found this helpful
I think Lelia Fletcher Piano Books are wonderful. The beginning ones have the numbers on the notes for simplicity. You should be able to find them in music shops in your area or they could order them for you. : )
By guest (Guest Post)
November 23, 2007
0

found this helpful
If he can learn his ABC's he can learn to play piano. Music is a language and for children this is easy. Put him in lessons and watch him go. But you cannot force this, in a very short amount of time you'll be able to tell if playing piano is not right for him. I used to teach piano and I have seen so many kids who hated playing and their parents didn't really know and the kids didn't want to dissapoint them and tell them.
By guest (Guest Post)
November 23, 2007
0

found this helpful
My piano teacher said that it's not good to start a child with piano lessons until they are at least 6. I don't remember why, but that's just what she said.
Read More Answers
Related Content