Read and rate the best solutions below by giving them a "thumbs up".
My Dog is a Picky Eater
My dog is training me, he is a picky eater. I started to make him his food, because he would not eat his regular kibble, which was good quality. Yesterday after heating his pre-made food, he smelled it and did not eat. I have come to the conclusion he is just really picky. I love him, but if he is going to be that picky, I will just feed him regular high quality dog food. How long can he go without eating? He is not sick, just picky. Any ideas of what to feed him. Lady at store suggested wellness dog food. I tried to give it to him and he put his nose in the air and walked away. Thank you for any help. Picture is of when he was a puppy, he is Chu/Terrior.
Lisa from Westland

---
RE: My Dog is a Picky Eater
Trust me he will eat. My boxer, Rascalbaby, tried that when I first brought him home. I give him Nutro Puppy. He eventually started to eat and found out he indeed likeed "mommy's food". Good luck. Melissa (05/01/2007)
By Melissa
RE: My Dog is a Picky Eater
I pour just a tiny bit of either chicken broth or beef broth over her dry food and she loves it. (05/02/2007)
By Beverly
RE: My Dog is a Picky Eater
When my Pomeranian got "picky" I opened a can of green beans and added them to the kibble. She looked as if she would eat the bowl, too. The vet told me about the canned green beans, so we knew it was a safe way to feed her. (05/02/2007)
By hsorbits
RE: My Dog is a Picky Eater
My picky Yorkie loves roast and potatoes cut or chopped up good. She loves to see the crock pot. In the morning after she does her business she goes in the kitchen and sits on the floor and waits for me. Castor and Pollux has a great Organic canned dog food, organic turkey, brown rice, chicken, and veggies. (05/02/2007)
By Tracy
RE: My Dog is a Picky Eater
I raw feed my dogs and they go wild for liver. You can saute it a little first. (05/03/2007)
By Min
RE: My Dog is a Picky Eater
My yorkie, and jack russell, and newbie cockapoo love when I boil canned carrots, green beans, and one weenie cut up tiny pieces. I pour this over dry doogie food and it is a hit. My vet says the green beans and carrots are great for them. The vet told me she knows a lady who buys rolled turkey burger (on sale) bakes them with no added stuff and slices thin then freezes and uses those for "treats". So doggie gets hi protein with less fat and better quality then treats loaded with junk.
I try not to feed them the store snacks and they love the faux ear treats. Good luck. Mine get Pedigree canned food and dry food too, in moderation. Puppy gets Pedigree puppy. (05/03/2007)
By meoowmom
RE: My Dog is a Picky Eater
I have a 1 1/2 year Old Cockapoo, Lexii, who hates dry kibble. I started to mix her kibble with warm water and that worked for a short period of time. It is so time consuming just "watching" and making sure she eats her food when I have to be at work so early.
I also have a 14 year old cocker spaniel, Princess, who loves to eat, so I have to make sure she doesn't eat Lexii's food. I did some research and I tried, "Force" by The Honest Kitchen. The best food out there for dogs and cats. It is a bit expensive, but as long as my dog likes it, it's all that matters. Go to the website and take a look. If your dog is a picky eater and you no longer know what to do, you can buy a sample of force for like a dollar. Worth a try. (11/18/2007)
By Stephanie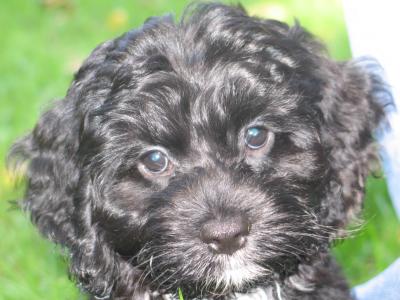 RE: My Dog is a Picky Eater
My 3 yr old husky is also a picky eater, we tried mixing his dry kibble with Beneful and that worked for awhile. Then we started putting fresh salmon, that worked for awhile. Then i started making him a doggie tuna casserole, I found in a dog recipe book with milk, tuna, egg noddles, and peas in it. He loved it so much he licked the bowl until I had to stop him. (09/05/2008)
By Valerie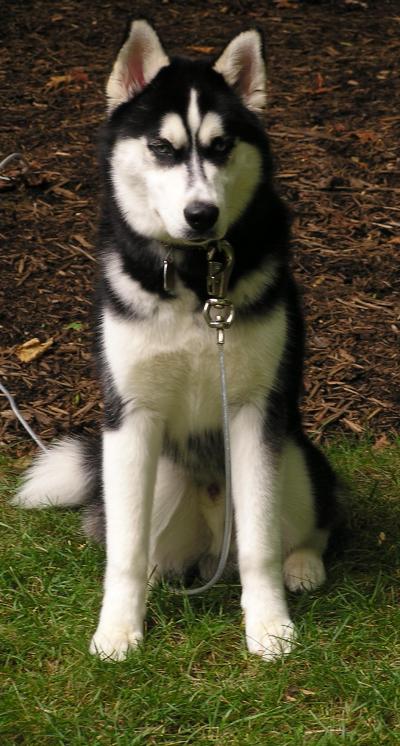 ---
My Dog is a Picky Eater
My 1yr old Chihuahua is a very picky eater. Sometimes she will go for days without eating. I cannot find the right food to feed her, especially the hard food. She seems to like the Alpo beef w/gravy; and the chicken treats. But I keep reading the soft food is not good for her. Please forward any suggestions on what to feed her.
Another thing, I don't brush her teeth. Is there anything that may keep her teeth strong and clean that she can chew on?
By byates77 from Princeton, NJ
---
RE: My Dog is a Picky Eater
I have a dog that way. I know when a dog gets hungry enough they will eat. My little dog has to have peace and quiet when he eats. Distractions takes him away from his food. I also know that some dogs have trouble chewing food and they won't eat it. My little dog I have to use small dog food. (08/21/2009)
By Treads04
RE: My Dog is a Picky Eater
We have a Maltese and feed her Royal Canin. They make a food especially for small breeds. The kibble is tiny and easier for small dogs to chew. We had found that regular puppy food kibble was too big for her and she couldn't chew it. Worth a try. (08/26/2009)
By olive5
RE: My Dog is a Picky Eater
Oh, I forgot to tell you they do make one for Chihuahuas. (08/26/2009)
By olive5
RE: My Dog is a Picky Eater
If your baby likes those flavors of wet food then feed her that! My cat is a picky eater, too, and I feed her one small can of her favorite flavors a day and leave a bowl of tiny size dry that she nibbles on through the week.
There are special pet toothbrushes and toothpastes on the market at stores like Pet Smart and you can get her supplied with the tiny sized rawhide chewies, as well ;-) (08/26/2009)
By Deeli
RE: My Dog is a Picky Eater
My German Shepherd went through a period of about 3 months where she wouldn't eat anything, but peanut butter sandwiches. The vet said to give her whatever she would eat. She's a perfectly healthy and happy dog and now eats only canned dog food, with a p.b. sandwich once a week! (08/26/2009)
By catastrofy
RE: My Dog is a Picky Eater
I give my dog a sliced banana, he loves this. His other favs are: sliced carrots or baby carrots raw, sliced canned carrots, I rinse these first, canned green beans, white rice I add to his canned Pedigree food. He has crunchy food all day. My vet says these are all fine and actually good for him. A vet that Martha Stewart recently had on also said that these were good for dogs. Good luck. (08/30/2009)
By meoowmom
RE: My Dog is a Picky Eater
Animals are manipulative. My cat will suddenly go off her food to see what I will come up with next. I feed her 1/4 can of wet (store brand Friskies) twice a day and there is dry food that she will now not touch. She cries, she cries, but the vet says she's fine and if I don't respond she will either go off to do something else or eat the dry food. It's crazy. (09/08/2009)
By tennesue
---
My Dog is a Picky Eater
Our 2 yr. old YorkiePoo is kinda picky in what she'll eat. Right now she eats (sometimes) Caesar foods. There isn't another one out there that she'll eat. And treats! I've got so much $ spent on treats. Sometimes she'll eat them and then again no. I had her eating cat treats for a couple of days, then it was no again.
By Dottie from southwest IN
Feedback: