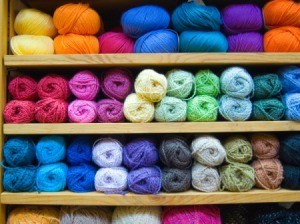 Formal and informal groups that make projects such as knit hats to donate to charities or for fundraisers often do not have the funds to purchase supplies. This guide is about finding free craft supplies for charity projects.
Questions
Here are questions related to Finding Free Craft Supplies for Charity Projects.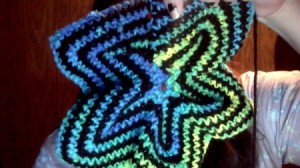 I have a small circle of girls and we make chemo caps and baby blankets to donate, we are running really low on yarn and really need ideas on ways to come up with more yarn. We don't sell anything, only donate and with the holidays coming, all of our extra cash is low. If you know of any ideas to get yarn for extremely cheap or free, I would appreciate any ideas what so ever. Thank you so much and blessed be.
By Crystal
---
Most Recent Answer

By Diane Charity M.12/06/2013
I have never done this but someone told me awhile back to go to good will stores or thrift stores that sell sweaters real cheap and unravel them and reuse the yarn to make things.You hate to rip apart something but if it makes the yarn cheaper it might be the way to go.
I am trying to keep my seniors busy and in the process address needs of needy communities. We are knitting and crocheting various items and for us to do this we need yarn. If anyone has left over yarn to donate l would be so grateful once again to have it. Thank you in advance.
By Nelly from Potomac, MD
---
Most Recent Answer

By mirmot10/13/2013
I have yarn and knitting needles I'd like to donate. where can I send them?
I am a senior citizen that loves to crochet hats and lapghans for cancer patients also residents in nursing homes. I donated 50 lapghans to residents in an assisted living facility where my mother lived and they sure appreciated them.
I have used most of my yarn and being that I am on a limited budget would like to know if anyone would have yarn that they would like to donate. I do buy yarn at garage sales and flea markets when I see some.
Thank you very much and God Bless you all.
By Geri H.
---
Most Recent Answer

By Michele [2]09/28/2014
My mom has a lot of yarn she would be willing to donate to you. Do you have an address like a PO box? I wouldn't want to see you post your address.
I am trying to find out where I can find free yarn to create items to raise money at an auction for Cystic Fiberosis. I am doing this in honor of my niece who has CF and I want to help with her medical costs and others who are going through the same things as she is. But money is really tight and hard for me to buy yarn. Where can I go?
By K.P.
---
Most Recent Answer
By Sandi [395]07/14/2014
I did a fundraiser in Oct-Nov of 2012 and local thrift stores sometimes help. And don't forget that you can get yarn second hand but not used. I have found huge bags of unrolled skeins that are still not used, but they charged 12.99 for 20 of them, which is a 70.00 value. Good luck!
I am a missionary, for an organization called Dirty Vagabond Ministries. I work in North Carolina with high school aged kids who live in the poorest areas of the city. Several of the girls I work with have expressed an interest in wanting to learn how to knit and crochet.
The ministry I work for does not have the money for extra expenses such as crafts, and I often use my own money. As you can imagine, being a missionary I do not make a lot of money, so now I am reaching out to the craft community. I was wondering if anyone knew of some organizations I could reach out to for supplies, such as yarn, knitting needles, and crochet hooks. Thank you for your time and God bless you and your families.
By Sha
I volunteer for a charity that knits and crochets warm clothing (mostly hats, scarves, mitts) and afghans for shelters in the London, Ontario area. Any yarn donations would be greatly appreciated! Anyone know where I could get some? Any yarn that you no longer want or need, any colour and any amount would be greatly appreciated! All yarn donated will be made for items for this important cause! Thanks!
By Stephanie
A group of ladies that I work with started crocheting hats and scarves for the Department of Veterans Affairs Homeless Veterans Program. We try to use our own funds to supply the yarn and I've provided most everyone with the hooks, but we could sure use more yarn. Though we are heading in to spring and the need may not be so great for hats or scarves, winter will be here again in 6-8 months!
Does anyone know where we should look for donated yarn for scarves and hats used for homeless veterans?
By Shaunna F
---
Most Recent Answer

By Nikki04/08/2014
Thrift stores are good, and you can always find sweaters there to unravel for yarn. Also post ads on craigslist looking for donations as well as freecycle.
I'm Hannah and I'm 16. I recently started knitting a chemo cap every week for my aunt who has cervical cancer, but I'm running out of yarn! I would also like to start donating chemo caps to the oncology department of my local hospital. So I was wondering if anybody knew where I could get yarn donations, anything would help. Thanks!
By Hannah R.
---
Best Answer

By Dorothy03/02/2014
I have plenty of yarn that I would like to send you. Let me know where to send it and I will be happy to donate. I commend you for doing this for your family member and others.

How can I find free yarn? I am making hats for cancer patients.
By Karla T.
I am a 15 year old girl from New Hampshire. My great grandmother taught me how to crochet a while ago. I decided to get started on it again and use the skill to give back to others. Since I am 15 I do not have much money, and I haven't been able to find a job, I have very limited supplies. Does anyone know where I would be able to get free supplies so I can continue making scarves, blankets, etc. for people in need? Thank you for reading.
By Gabriella
---
Most Recent Answer

By geminisinger [2]12/03/2013
There is an organization called Threads of Love whose members supply local hospitals with premature baby gowns, blankets, etc. Some people donate yarn, fabric etc in lieu of sewing, knitting, or crocheting. Check the website: www.threadsoflove.org to find out if there is a local chapter in your hometown. Someone from that group may be willing supply you with yarn to crochet for the babies...
I am doing a yarn drive for local south Floridians who knit for cancer patients, hospice, and neonatal babies. They will use any type of yarn. Where can we find donations?
By Cheryl S.
---
Most Recent Answer

By fancy61 [5]09/03/2012
Go to shopgoodwill.com and look in the craft section. People are selling bundles of misc. yarn at very affordable prices. Lots cheaper than you will find in the retail stores.
Where can I get free yarn for charity projects? I'm making hats and scarves for "Occupy Wall Street" and I need some donated yarn to continue this project. These hats are not for sale at all they are for the donations only, but I need more yarn. So if you have any or know where I can get some donations I would love to have it. Please, and thank you very much!
By Albert B.
We are looking for donations of yarn and assorted size crochet hooks to make 100 throws for children. Where can we get supplies donations?
By Poohbear48 from Syracuse, NY
---
Most Recent Answer

By Cheryl06/01/2011
I would call or contact the manager of various craft stores and tell them about your project, maybe even print up a flyer. Let them know it's a non-for-profit program to help kids. You could also check with friends and neighbors, thrift stores, or ebay for deals. If the throws are to be donated to a hospital, maybe you could take up a collection from nurses on that floor.
My mom and I crochet and knit hats, scarves, and headbands for local church groups. We crochet toys for the local school and library reading programs, wash clothes for the abuse shelter, and also pet mats and toys for the Humane Society.
We make beaded bracelets for the Relay For Life walk and sew blankets, headbands, scarves, and hats for the local abuse shelter. My mom is on disability and I am unemployed. We are in need of free yarn, beading supplies, animal/cat safety eyes and fabric/ fleece. If you know of any way we could receive free supplies to continue our charity efforts please let me know. Thanks.
By Amy from Wahpeton, ND
---
Most Recent Answer

By debbie01/19/2011
Have you joined your local freecycle group online? That is an awesome place. It helps to recycle things. It's all free and helps keep things out of the land fill. I have even received a much needed car from there. If you are not a member, you can go to Freecycle.org then find your state and city. Ours has even expanded to have a group for pets. It is truly a wonderful place
Solutions: Finding Free Craft Supplies for Charity Projects
Do you have knowledge about this guide topic? Feel free to share a solution!