Having cookie dough available in the freezer can make quick cookies for snacks. This guide is about freezing cookie dough.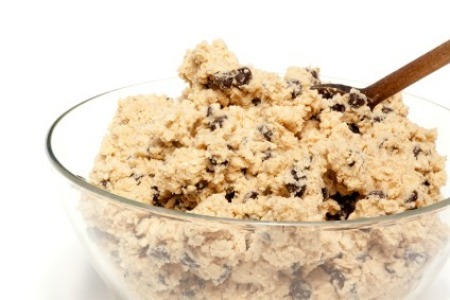 By Bobbie 166 11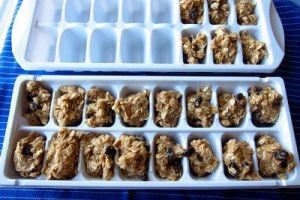 Mix up your favorite cookie dough. Make extra and freeze in ice cube trays. When you want to bake several cookies or more pull out you ice cube tray and pop out as many cookies as you want to bake.
I always have cookie dough in the freezer ready to bake. When you mix up your own dough, you know what is in it, and it saves you money over the store bought cookie dough.
Source: A friend shared this info with me a long time ago.
By Bobbie from Rockwall, TX
Tips and recipes for freezing cookies and cookie dough. Post your ideas.
---
Most Recent Answer
By Susan Sanders-Kinzel 10 2,498 Flag
December 5, 2005
When making cookies for the holiday I make double batches of the dough, roll into a log shape, wrap in plastic then in foil, put in freezer. When you have unexpectedly forgot a gift you just needs to slice and bake.
By Beachers from West Covina, CA
---
By Bobbie 166 11
I have found most cookie dough can be made ahead of time and baked later. Be sure to tightly wrap the rolls of cookie dough in plastic wrap, chill in the refrigerator, and then freeze.
For drop cookies, I freeze them on a baking sheet, then transfer them to freezer bags. This works great for chocolate chip, sugar, oatmeal, and peanut butter cookies. Thaw the cookie dough for 30 minutes before baking.
By Bobbie G from Rockwall, TX
When I make chocolate chip cookies, I always make a full batch. Since it's just my husband and me, I bake a dozen and form and freeze the rest on wax paper in the freezer. After they are frozen, I just toss them in a tightly covered bowl and leave in the freezer until we are ready to make some more! I take them out and let them sit on the cookie sheet while the oven is pre-heating. This way our cookies are always soft and fresh!

By Judy
By lalala... 731 97
I was making cookies the other day and decided that I didn't want to bake the whole batch of dough. So, using my cookie dough scoop, I put the dough onto a baking sheet, and placed the whole sheet into the freezer until the dough was frozen.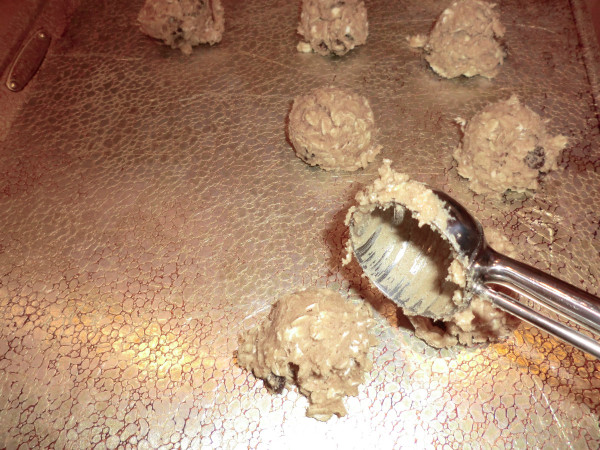 I then removed them from the freezer, laid the dough balls onto pieces of waxed paper so they didn't touch, then placed them into a freezer bag.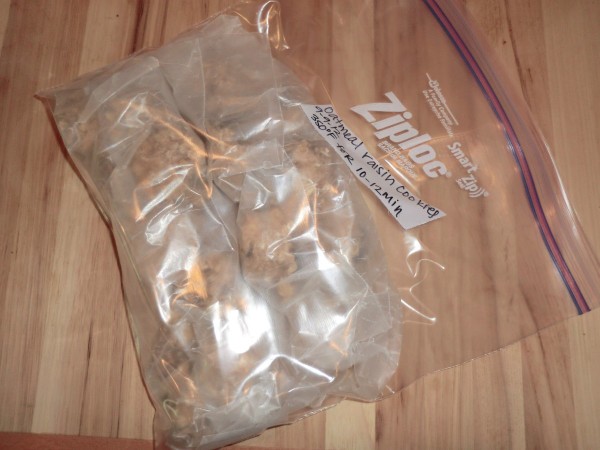 On the bag I wrote what kind they were, the date I packaged the dough, and the baking instructions for when I decide to bake them. Now I can bake as many cookies as I want! :)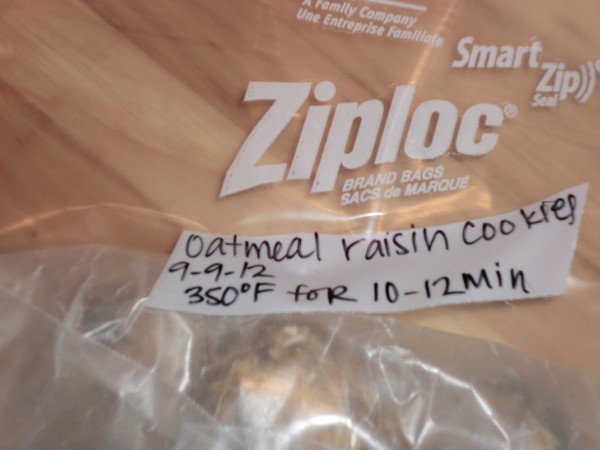 I love to make cookies, but with just my husband and 1 toddler at home, we can never eat a whole batch of cookies up before they are going stale. So what I do is make a whole batch of cookie dough, bake just one or two sheets of cookies, then freeze the rest of the dough in cookie sheet size portions.

The dough freezes well in old cottage cheese/sour cream containers, and a piece of masking tape on top tells you what kind of dough is inside. I always have cookie dough on hand for emergencies, and we enjoy fresh, hot chocolate chip cookies about 3 times as often. Another idea is to cook up the whole batch and then freeze whatever cookies aren't eaten right away. Then the cookies can be taken out of the freezer when you need them (to put in lunches or whatever).

Julie
To save time, when making cookie dough, make at least one extra batch. Divide the extra batch, and put into clean frozen juice cans, covering the open end with foil, and freeze.
This video shows you a quick way to freeze your cookie dough. View the full recipe here: Freezing Cookie Dough