Basements are notorious for developing musty smells. This is a guide about getting rid of a musty smell in the basement.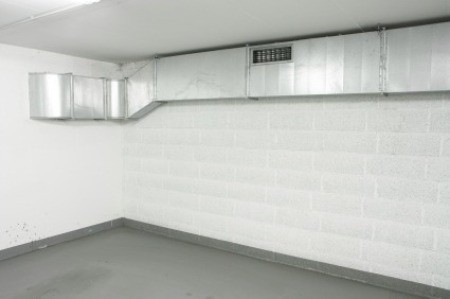 By Lois Crane 9
My aunt's basement has a very strong musty smell that is in the walls as well as the ceiling and beams. Is there anything that can be painted or sprayed on all the surfaces before regular painting so the smell is entirely covered?
By Lois from OH
---
Most Recent Answer
April 29, 2011
My basement always smells musty when it starts to get warm. That's when I know it's time to haul the dehumidifier out.
---
By david hine 1
How do I control musty odor in and old cellar?

David from Stillwater, NY
---
Most Recent Answer
By guest (Guest Post) Flag
July 26, 2007
If you have a cellar door make sure the screen is in & also have a screen made for any small cellar windows. Between the cellar door screen & the window screen you should receive some type of cross breeze thereby eliminating the musty smell. Plus a dehumidifier absolutely also helps. Good luck.
---
By dada 1
How do you get rid of a musty smell in the basement?
By Wanda
---
Most Recent Answer
By Janette 91 153 Flag
March 7, 2015
To rid the basement of musty smells use regular charcoal bricks. The kind used for grilling out. Do not use the ones with lighter fluid added to them. Place several bricks inb a pie tin and place around your basement. Hope this helps.
---
By Rosie 20
How do I get rid of a musty smell in the basement?
By Rosie
---
Most Recent Answer
By Marie Brack 131 Flag
July 7, 2012
Vinegar will take care of mustiness and molds, but it's a bit of a challenge to wash a whole basement with it. Maybe a spray bottle, and set pans of it out. Definitely the dehumidifier though, otherwise the vinegar won't be able to keep up.
---
Our basement is musty; I clean it often, but am not doing what needs to be done. What can we do to remove odor?

By Jean
---
Most Recent Answer
By ramar13579 1 Flag
October 27, 2014
If your basement floor has vinyl flooring or linoleum or anything that is non breathable check underneath for water and mould. A concrete floor must be able to breath or you will get mould and a musty smell.
My 1950s era basement has such a strong musty smell that it can be noticed on the first floor. The house has a waterproofing system on the walls and floor, and there is no moisture anywhere that is visible. The dehumidifier runs 24/7 on high. There are 2 floor drains, one used by the dehumidifier and a sump pump. Help! I can't stand the smell in my kitchen, which wafts up from the basement.
How do I get rid of basement musty smell?
By Brenda
Our walk out basement has a cellar smell. The floor is fully carpeted over cement and has been there for about 25 years. The cellar smell/concrete smell appeared about 2 years ago. How do we get rid of this musty concrete/cellar smell?
By Pat M.
I have a walk-out cellar w/2 windows and a patio door. The windows are open all the time and I still get that smell. I purchased a dehumidifier. I ran it for a week straight which helped with the smell but almost doubled my light bill. Would a ceiling fan help? The walls are dry walled and it's all open. It's the game room and doubles as a spare bedroom.
By Lottie H
My basement is 90% finished, but I still get a musty smell in it. How can I get rid of it without spending a lot of money?
By Melissa M
There is a strong musty smell in my above ground and totally finished basement or lower level.
By Rob