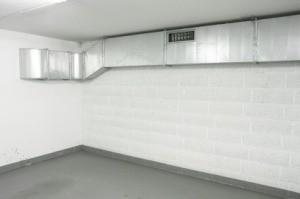 Basements
are notorious for developing
musty
smells
. This is a guide about
getting rid of a musty smell in the basement.
Ad
---
Questions
Here are questions related to Getting Rid of a Musty Smell in the Basement.
My aunt's basement has a very strong musty smell that is in the walls as well as the ceiling and beams. Is there anything that can be painted or sprayed on all the surfaces before regular painting so the smell is entirely covered?
By Lois from OH
Ad
---
---
Most Recent Answer

By Beth [25]04/29/2011
My basement always smells musty when it starts to get warm. That's when I know it's time to haul the dehumidifier out.
How do I control musty odor in and old cellar?

David from Stillwater, NY
Ad
---
---
Most Recent Answer

By joesgirl (Guest Post)07/26/2007
If you have a cellar door make sure the screen is in & also have a screen made for any small cellar windows. Between the cellar door screen & the window screen you should receive some type of cross breeze thereby eliminating the musty smell. Plus a dehumidifier absolutely also helps. Good luck.
How do you get rid of a musty smell in the basement?
By Wanda
---
Most Recent Answer

By Janette [87]03/07/2015
To rid the basement of musty smells use regular charcoal bricks. The kind used for grilling out. Do not use the ones with lighter fluid added to them. Place several bricks inb a pie tin and place around your basement. Hope this helps.
How do I get rid of a musty smell in the basement?
By Rosie
---
Most Recent Answer

By Marie Brack07/07/2012
Vinegar will take care of mustiness and molds, but it's a bit of a challenge to wash a whole basement with it. Maybe a spray bottle, and set pans of it out. Definitely the dehumidifier though, otherwise the vinegar won't be able to keep up.
Our basement is musty; I clean it often, but am not doing what needs to be done. What can we do to remove odor?

By Jean
---
Most Recent Answer

By ramar1357910/27/2014
If your basement floor has vinyl flooring or linoleum or anything that is non breathable check underneath for water and mould. A concrete floor must be able to breath or you will get mould and a musty smell.
How do I get rid of basement musty smell?
By Brenda
Our walk out basement has a cellar smell. The floor is fully carpeted over cement and has been there for about 25 years. The cellar smell/concrete smell appeared about 2 years ago. How do we get rid of this musty concrete/cellar smell?
By Pat M.
I have a walk-out cellar w/2 windows and a patio door. The windows are open all the time and I still get that smell. I purchased a dehumidifier. I ran it for a week straight which helped with the smell but almost doubled my light bill. Would a ceiling fan help? The walls are dry walled and it's all open. It's the game room and doubles as a spare bedroom.
By Lottie H
My basement is 90% finished, but I still get a musty smell in it. How can I get rid of it without spending a lot of money?
By Melissa M
There is a strong musty smell in my above ground and totally finished basement or lower level.
By Rob
Solutions: Getting Rid of a Musty Smell in the Basement
Do you have knowledge about this guide topic? Feel free to share a solution!
Archives
Thrifty Fun has been around so long that many of our pages have been reset several times. Archives are older versions of the page and the feedback that was provided then.
Our basement has a damp and musty smell and we were wondering if there is anything that we can do to get rid of the smell? We have a lot of boxes and suitcases down there with things in them and they all have a bad odor. Thank you for any help Vick from Pennsylvania
---
RE: Musty Smell in Basement
We had that problem too. I bought several large bags of charcoal (the kind used for grilling), opened them and placed them around the basement in different areas. The charcoal absorbs the odors and some of the dampness that causes the odor. I hope this helps.
Editor's Note:
Make sure you don't use the quick light kind that has lighter fuel in it. Plain charcoal should work well. (09/12/2006)
By Darlene
RE: Musty Smell in Basement
You probably need to invest in a dehumidifier. (09/13/2006)
By Robin
RE: Musty Smell in Basement
You could try these two things.One,basement needs to be ventilated.Open all basement windows.They should be open from April to October if you live in the north.Two,use a dehumidifier. (09/14/2006)
By Dean
RE: Musty Smell in Basement
to permanently get rid of the odor you need to get rid of the dampness. have you checked for cracks and leaks? if you're handy you can do any repairs yourself. if you're too busy or not too handy you need to get it done professionally. sometimes just painting the cement walls seals off a lot of dampness. cement is very porous and breathes and since one side is against damp soil it breathes in dampness. (09/14/2006)
By Carla
RE: Musty Smell in Basement
If you can ventilate in any way, I'd set out a plastic dishtub of hot water containing 1/3 cup bleach for several days. If no ventilation available, try other options below. God bless and protect you and your belongings as you try. :?) (09/14/2006)
By Lynda
RE: Musty Smell in Basement
I bought a dehumidifier. (09/20/2006)
By Meari
Hello,
Could anyone tell me how to get a musty smell out of the basement? I run a dehumidifier daily and I have tried vinegar, baking soda and Lysol but it still smells.
Thanks,
Beverly
---
RE: Musty Smell in Basement
When I lived in Tennessee we had a basement for several years. I was much younger then and I would dump bleach on the floor, use the hose to spread it and then swept it down the drain. I have also used household ammonia but you have to use a mask for that. Hope you get rid of that smell. (08/11/2007)
By MartyD
RE: Musty Smell in Basement
Get several bags of kitty litter (cheap off brands are okay), slit them open and place around your basement. (08/11/2007)
RE: Musty Smell in Basement
Open a bag of charcoal (or two) and put it in your basement. (08/12/2007)
By Birdy123
RE: Musty Smell in Basement
I bought something in the dollar store that was supposed to collect moisture in the basement. It was a small plastic container with pellets and a space that would eventually fill up with water. I put two of them on the floor in my basement where the floor would get damp. Well it did fill with water! It took maybe about 6 weeks; I really didn't note when I put them down. To make a long story short, just this morning I was looking to find this type of product on the internet and came up with the following which seems to work on the same principle and it's cheap. Read the Help link. It mentions dampness, musty, mildew, etc. and it's not electric. Hope this helps.
http://www.nationalmarineproducts.com/Non_Electric_Air_Dehumidifiers_s/4.htm (08/14/2007)
RE: Musty Smell in Basement
If you use charcoal, stir it weekly so it keeps on working. (08/14/2007)
By cookwie
RE: Musty Smell in Basement
We got water in our basement while on vacation. Everything got wet and started to mildew by the time we got back. All cardboard boxes and contents were ruined. We got Odo-Ban from Sam's and diluted it into a spray bottle. After washing the floors, we sprayed it. You would never know there was anything moldy or mildewy down there. Works great. (08/14/2007)
By Nancy
RE: Musty Smell in Basement
We don't have basements in Texas where I live, but I remember when I lived in Illinois, we had that problem with an old house. You need something to absorb the moisture. Either scatter charcoal around (you can get it at Greenhouses specially for this). It is what they use in Cat Litter, or there are commercial products in little buckets that you open and set around. (08/15/2007)
By ruthvalley gal
RE: Musty Smell in Basement
I have used this with great success. Get a pop flat made of cardboard from your local store (you might want to get a few) add charcoal (without lighter fluid on) put it in the flat then add Epsom salts (the kind you soak in) over the top! This should help, I changed mine on a monthly basis. (08/17/2007)
By crazimom
RE: Musty Smell in Basement
We just bought a house in the "wet lands" of CT. The house has been closed up for well over a year and the musty smell is horrible through the whole house. The basement/family room being the worst! Thanks for the tips. I bought the dehumidifier a couple days ago (LG 65pints). My husband & I will be burning the wood stove for a couple days this weekend- in hopes to dry it out some. I'm on the lookout for charcoal. I'll keep you posted. (03/06/2008)
By Veronica
RE: Musty Smell in Basement
I have an oscillating fan that I turn on for 2-3 hours each day. Works wonderful. Really does the trick. (03/27/2008)
By Sammi
The basement in our cottage became musty 2 summers ago when we were not available to dump the dehumidifier. Prior to that it was fresh and dry. There are no visible signs of mold or mildew. It is mostly painted cinder block with a painted floor covered with carpet remnants. We know that it needs be removed.
The well is in the basement and you can see the sand around it so moisture will be an ongoing issue if the dehumidifier is not emptied regularly. What can we use or do to clean it and remove the musty smell?
By SLS from Grand Rapids, MI
---
RE: Musty Smell in Basement
Lowe's has a wonderful, powerful, almost magical product that comes in a can you simply set into the room and leave it, it draws out all damp, musty smells. I don't know the brand name, but an associate there can help you find it. I use them sometimes in my hallway where my dogs like to urinate at night. Works perfectly. (06/17/2009)
By darween
I have a very musty smelly basement. I may have someone staying with us who could live down there.