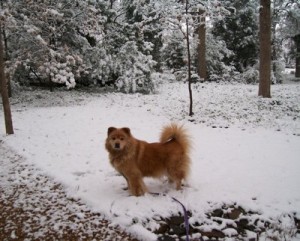 Two popular breeds, the Golden and Chow, are often cross bred, producing puppies with traits from both parents. This guide contains Golden Retriever and Chow mix photos.
Ad
---
Questions
Here are questions related to Golden Retriever/Chow Mix Photos.
Where can I find a golden retriever chow mixed puppy?

Nicole from Worcester, MA
Ad
---
---
Most Recent Answer

By smwvirgo03/14/2013
I love this mix of breeds. Our dog is very loyal and protective but extremely loving and exceptionally smart. We keep our dog shaved most of the year, she has just always enjoyed her fur shaved down like a lab. This mix, I call a "RECHOW" should be a breed. It's important, very important because of the chow part to be sure to "socialize" this breed asap after adopting, with people and other animals or you can have a problem. Our dog is great at figuring out problems on her own and almost talks to us when she can't. I adopted her (3 months old) from a shelter in Midland, Texas they found her loaded with fleas and ticks in a field. I will never know her "history" and wonder at some of the pics I have seen on this site if any of these dogs are from there, because she looks so much like them. Thing is, there are not really any ticks or fleas in Midland as the humidity is so low, so I wonder if she escaped fro someplace and was on the run. They believe she had been abused.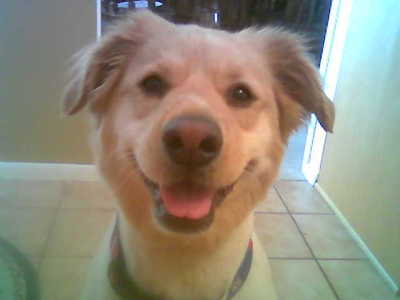 Solutions: Golden Retriever/Chow Mix Photos
Do you have knowledge about this guide topic? Feel free to share a solution!
Photos
Below are photos related to this guide.
Leroy is a one year old Golden Retriever / Chow Mix. I adopted Leroy! He likes to play with his brother Milo, go for walks in the park, take car rides, fetch balls, and organize his toys.
I'm so happy to have found Leroy at the shelter. He is the perfect companion for Milo and for me. We are so excited to have him as a member of our little family!
By Missymls from Chicago, IL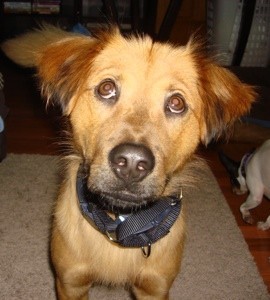 Muffin is a Golden Retriever - Chow Mix. I rescued her when she was two and needed two hip surgeries. The surgeries were very successful. She is a wonderful dog. She has only seen snow a few times here in Texas but she loves it.
By Lindy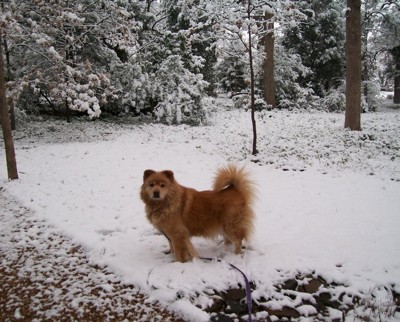 Foxx B is two years old. He is a Chow/Golden Retriever Mix We got him December 2008 (he was a rescue from S. Carolina). He likes to walk, cuddle, eat, play with children, go to the dog park. We got Foxx to replace a 17-year old mixed breed after waiting about six months. Now we wish we hadn't waited so long. He has become an essential part of everything we do. We love him!
By Heather from Harrisburg, PA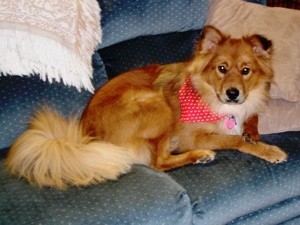 Nikki is 12 years old 5 months old. My dog is a mix of Chow Chow and Golden Retriever. i adopted my Nikki at the north shore animal shelter 12 years ago. She likes to take walks on the beach, hiking and playing with her toys.
My dog Nikki is my little angel, she come into my life when I needed it the most. I had pets all my life, but Nikki is a special dog, so loving, caring, loyal and gentle with children although protective.
By Maria from Winthrop, MA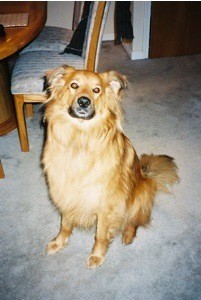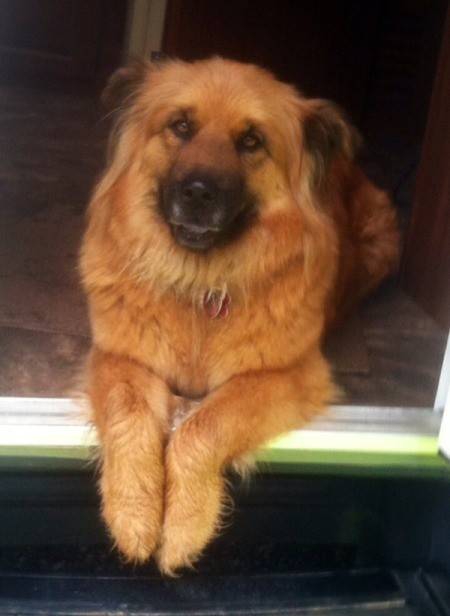 Your Pet's Age
2 years
Your Pet's Breed
Golden Chow Mix
How and when did you get your pet?
Sandy joined our family in January 2014. She came to us from a shelter in CA.
What does your pet like to do for fun?
Run, chase and play in water. Sandy has been likened to a football running back. She can turn on a dime and is quick!
Do you have anything else to share about your pet?
Sandy is a wonderful dog, full of love. She has the personality of a Golden and sometimes the stubbornness of a Chow Chow, but always comes around. We have socialized her with other dogs and people and she loves going camping with us!
By mltmrt [1]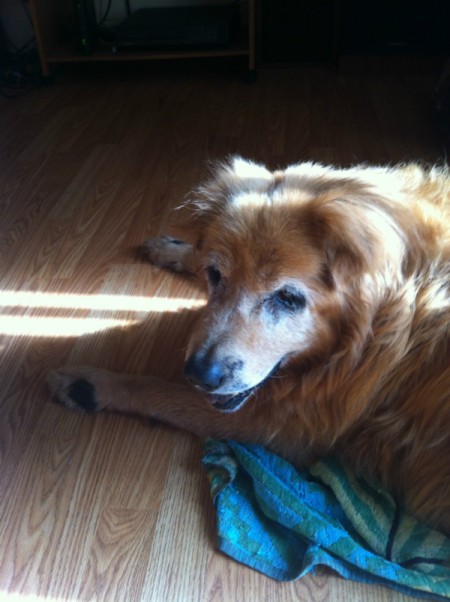 Photo Description
In Memory of Brisco (Golden/Chow Mix)
Your Pet's Age
12
Photo Location
Cape Coral, FL
Your Pet's Breed
Golden/Chow Mix
Do you have anything else to share about your pet?
Brisco - Golden/Chow Mix - 2001 to 2013
We just lost our sweet 12 year old boy due to an inoperable disability. He goes to doggy heaven with our heavy hearts left behind. We are in the market for another Brisco puppy, but he will have big paws to fill.
By Laura L. [1]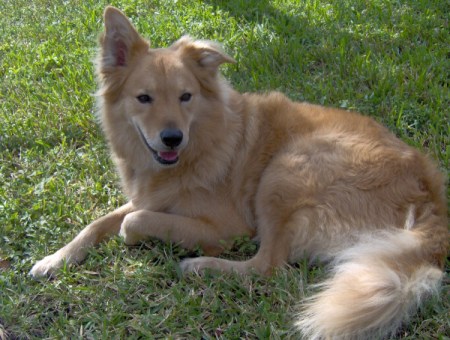 Your Pet's Age
14
Photo Description

Your Pet's Breed
Chow/Golden Mix
How and when did you get your pet?
We picked him at the Humane Society when he was just 6 weeks old.
Do you have anything else to share about your pet?
He is a great dog, very loving, extremely intelligent and a great companion. He will be turning 14 this year and he is in great health. Chow/Golden's mixes are awesome dogs.
Bubba is 4 1/2 years old. He is a Chow and Golden Retriever mix. I adopted him as a puppy from the Sonoma County Animal Shelter. He was found in a nearby town in shopping cart.
He loves to run, cuddle with me on the bed, meet new people and other dogs. He is the sweetest dog I have ever owned. He is very good natured and wouldn't harm anyone or anything. He responds to all the love you can give him.
By sftimt from San Francisco, CA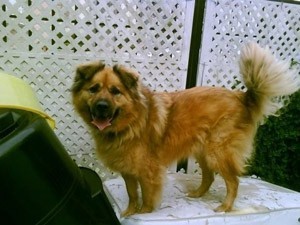 This is Sharma, a ten year old chow and golden retriever mix. We rescued our baby from an abusive home. But she is the queen of the house and controls the whole family by her beautiful charm.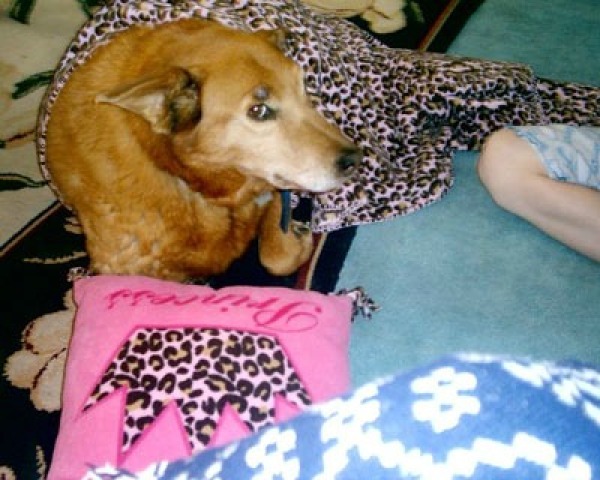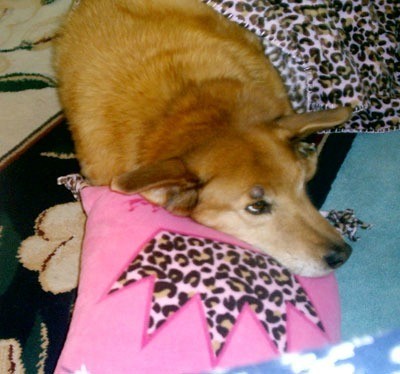 By sandy mcquinn