Homemade Bug Spray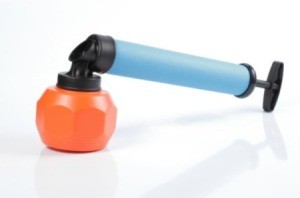 Making a spray to deal with insects can take care of the problem. This guide is about
homemade bug spray
.
Sitting at my desk this morning, I heard the buzz of an insect. To my dismay, a very large, wasp-like insect was buzzing between the window and the curtain. Not wanting to spray insecticide where I would be working for the next several hours, I grabbed a spray bottle of 25% vinegar/75% water that I use to spot kill weeds. It killed the critter almost instantly, and no toxins for me to breathe!
By Linda from Vista, CA
July 10, 2012
0

found this helpful
White or cider? I'm going to try the white first. Thanks...from a Florida girl, where the mosquito is the state insect (really).
July 16, 2012
0

found this helpful
How nice. I hate the smell of bug spray and I always wonder how long the poison effects me. I don't like the smell of vinegar either, but at least it's not toxic.
If you don't have any bug spray around - try using Listerine. It kills them just as fast as the bug spray and it's not harmful to us.

By Heather S.
May 22, 2005
0

found this helpful
Hair spray works well too for killing insects. It stiffens their wings so they can't fly.
June 17, 2005
0

found this helpful
Actually, Listerine contains sodium floride, which is toxic, but not noticed in small amounts. Calcium floride, on the other hand is natural and good for you.
July 28, 2007
0

found this helpful
trying to find the recipe using listerrine palmolive soap and vegetable oil and water. saw this on pbs years ago. thanx Debbie
June 20, 2008
0

found this helpful
Seems that using Listerine for bugspray is completely bogus. See this link on Snopes: http://www.snopes.com/oldwives/dishsoap.asp
<b>Editor's Note </b> We've heard this from people like Linne, who have tried it. Have you tried it? Does it work or not work for you? It worked for her, so it's worth a try.
June 28, 2008
0

found this helpful
Well, I tried this the other day. I was in my yard, being eaten alive. I went in, rubbed some off-brand Listerine on my arms and legs.
Didn't SEE another mosquito... So, for me, it worked.
If you have to spray any type of bug spray to save or preserve your plants or flowers, add a few drops of Dawn dish detergent to the mixture and it will actually help the spray stick and work.
Read More...
How do I make a homemade inexpensive spray for flying insects?
By Marion
August 29, 2014
0

found this helpful
I use pure undiluted Listerene. A friend who has chicken houses here in Arkansas uses it around her home and it is very successful in keeping fies away. I just walk around every few days or so and spray the stuff all around. Especially on outdoor furniture (cloth). If it rains - just spray again. It works!
I also keep a huge litter box in my garage and the flies are relentless. I have not had a single fly since I began spraying around the box and the door to my home!
August 29, 2014
0

found this helpful
I use a cheap can of hair spray. Spray the flying insects and it stiffens their wings so they can't fly! I use this especially on bees or wasps that get in the house. Works every time!
Do you have any natural bug spray recipes to share? Please submit them here.
I found this on the web and tried it. It has been working so far on my uninvited indoor 'guests'. The guy said it would kill most any bug. You put it in a sprayer bottle and shake before spraying:
2 parts water
2 parts alcohol
1 part dish soap
It is safe, cheap to make and with ingredients easily found already in the home.
I got the recipe from:
http://www.askthebugman.com/index.p ... emid=45&limit=1&limitstart=1
Rub a dryer sheet on your skin.
I've had a lot of success using lavender as an insect repellent -- insects hate that fragrance! Put lavender lotion or body butter on your skin. Spritz body splash on your hair to keep the little critters away from your face. You have to replenish these more often than commercial repellents but they cost less (you can often find these products in dollar stores), smell better, and don't have the harmful side effects. One thing: buy "pure" lavender scents. Right now lavender/violet mixtures are popular but the additional scent will actually attract insects.
September 7, 2007
0

found this helpful
I am not sure of the exact recipe but I came across a website that used several essential oils mixed with water. I bet if you searched on Google for "essential oil bug spray recipe" you would find it. Essential oils are great for many things so if it doesn't work for bug spray you are not out any money.
September 8, 2007
0

found this helpful
I received an email that went around that said to use Listerine mouth wash in a spray bottle and you spray around your chair or on your skin. Surely it wouldn't hurt to spray something that goes into your mouth on your skin.
September 9, 2007
0

found this helpful
I saw this "receipt" on our local tv station -just mix liquid soap with water, and spray with this mixture to get rid of those little bugs. Don't use too much soap if you use it on the plants (as I do to get rid of those little bugs). Also, don't use this on skin or your pets, as it dry your skin out, and pets have a tendency to lick themselves, which means they'll end up eating the soapy
water
Anna, NYC
Anna
June 29, 2008
0

found this helpful
Use rhubarb leaves to kill aphids. Boil three to five rhubarb leaves in one litre (one quart) of water for 30 minutes. Add a dash of dish soap or vegetable oil for sticking power and spray away.
Related
You are viewing the desktop version of this page:
View Mobile Site
© 1997-2016 by Cumuli, Inc. All Rights Reserved. Published by
ThriftyFun
.
Page
generated on December 1, 2016 at 9:08:28 PM on 10.0.1.22 in 4 seconds. Use of this web site constitutes acceptance of ThriftyFun's
Disclaimer
and
Privacy Policy
. If you have any problems or suggestions feel free to
Contact Us
.