Locating the Source of a Foul Smell in House
It is not always easy to determine where a bad smell is coming from in your home. This guide is about locating the source of a foul smell in the house.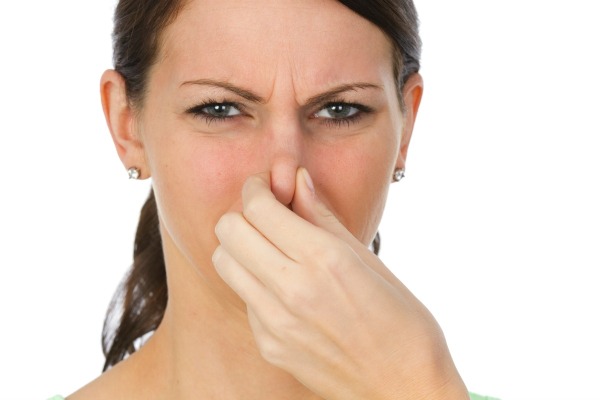 Filter

: All Articles
Sort

: Relevance
I live in Florida and have had a bad rotten garbage type smell in my garage for years. I have cleaned out everything, I do not see any evidence of anything it could be. It only smells in the garage. It does not smell in mudroom laundry area which is inside the garage door to house. Nor does it smell outside of my garage. I only notice the smell when I go into the garage when the garage door is shut, or when I first open the garage door and I am outside.
The only thing left to check is the walls. Any idea what it could be or who to call to check it?
September 19, 2016
0

found this helpful
As you have had the bad smell for years in one area, you may have a sewer leak or other sewer problem, or a dead animal in or underneath the garage. The problem with organic odors is that they seep into wood structures and then the wood can smell bad for years. Unfortunately, bad smells are difficult to resolve and often very expensive. A pest company may be able to clarify if a dead animal or animals are the source of the smell. A plumbing company can check for any sewage leaks, etc. Good Luck!
I have a horrible smell in my house. I first thought it was from some carpeting that had been soiled by some of my pets. I tore the carpet up and cleaned the wood flooring, but it is still here.
September 7, 2016
0

found this helpful
You might have a dead animal in your basement, attic, walls, etc. A pest control company can remove the body, however, that may not be the end of the odor. Decaying bodies leave liquid that seeps into a wood structure. Sometimes removing the body will eliminate the smell, however, if enough decay liquid has seeped into the wood, you may need to remove and repair the area.
September 10, 2016
0

found this helpful
I have a bad Oder in my bathroom and a bed room might be coming from the vents
I was out of town from Friday to Sunday and my roommate said a smell started on Saturday. The smell is like b.o. and cat litter. I have sniffed every inch of the downstairs where the smell is and cannot find the source. I rearranged my living room and found nothing, and the smell gets worse each day. Any advice?
August 10, 2016
0

found this helpful
You may have a dead animal around or underneath your house. A pest extermination company can dispose of any dead animals, or, recommend a solution if another problem is the cause. Dead animals can take weeks and months to decay completely, however, often a home owner who does not check for a dead animal may find that the decay liquids have seeped into the house structure (floor, walls, etc.) and may then need to replace the affected area as the smell can then take months and years to dissipate.
The odor we have in our kitchen seems to smell like old lettuce. We have cleaned the fridge, inside and outside and find nothing to indicate anything. We have cleaned everything else and can not find the source. I have set bowls of vinegar around the kitchen and baking soda in the fridge and they do not help. There is no standing water anywhere. Help! Every time the refrigerator is opened the smell is stronger. Thank you in advance. New refrigerator?

September 9, 2016
0

found this helpful
I was going to suggest small containers of baking soda set about the house. I am really freaky about odors and I have used baking soda for years and it works with every stinky problem I have had.
September 10, 2016
0

found this helpful
You may want to try pullin off the vent cover on the front side of refrigerator at the floor and pulling out the drip pan and seeing if their is something in the drip pan rotting.
I am experiencing a horrible smell in my house. I first thought it was from some carpeting that had been soiled by some of my pets. The carpet was very old. I tore the carpet up and tried cleaning the wood flooring beneath with different cleaners that contained antibacterials, and some with enzymes to get rid of urine smells. The smell is even worse now. It feels like it even leaves a burning feeling on my tongue and feel like I can taste it. The smell has made me vomit. I don't even know how to describe the smell because I haven't ever smelled anything like this. It has permeated the whole house. I can't find the source of the smell. It just keeps getting worse. Can anyone help me soon? I'm so desperate.
September 5, 2016
0

found this helpful
We are having the same horrible strong BO or urine smell in my husband's workshop storage building. We had the gas company come and they eliminated that possibility and the gas is turned off in the house. There is no water supply, only electrical supply. There is a footing all around the base of the building and no attic. No bees are entering anywhere that we can see. It has been getting stronger since the hot dry summer. If he spends time in it, he comes in the house and the smell permeates his clothing. I had a chair stored upstairs and couldn't bring it in the house because of the odor. I have tried spraying room deodorizers to no avail. Please help. Thank you
September 6, 2016
0

found this helpful
I have a horrible smell in my house. I first thought it was from some carpeting that had been soiled by some of my pets. I tore the carpet up and cleaned the wood flooring benea
There is a smell outside my bedroom that began this week. I have no idea what it could be, there is no food around and there are no pets in the house. I'm thinking it might be a dead animal, but I'm at a loss on how to find it and what to do about it. I would be grateful for any suggestions.
Thank you.
August 2, 2016
0

found this helpful
A pest control company can search the area around and under your house to find the source of the smell. If there is a dead body, the company can remove it. If there is no body, the company should be able to suggest a solution for the smell or recommend another service, if needed, to address the problem.
I noticed about a month ago that my guestroom started to have a chemical like odor. I looked for mold or mildew and did not see any. I removed the carpet and did not see anything. My dogs are not allowed in the room so there are no pet stains. The smell has since changed to a pickle-like smell.
I painted the room and the smell went away for 2 days and has come back. We do not use gas here, so I know that too is not the culprit. My house is a 14 year old manufactured home. I have literally tried to smell every wall and the floor and cannot identify the source. The weirder thing is that when I have the fans on, the smell intensifies. Can anyone please shed some insight to my problem as my husband and I are at a loss at this point?
March 22, 2016
0

found this helpful
We had a strange fishy smell in our house that turned out to be burning plastic material in a ceiling light fixture. The fact that the smell increases when the fans are on makes me wonder if there is something going on with the wiring in one of the fans.
May 27, 2016
0

found this helpful
Sounds like he could be smoking meth we lived with a man that smoked it and that's what it smells like. You could Google it. We have the same smell problems here but I think it's a dead animal under the house.
I get a reoccurring fishy odor that comes and goes in the house. It is in the same area. What could it be?
June 5, 2016
0

found this helpful
Could be an animal hide out or a decaying animal body. Check the area and, if needed, a pest removal company can check, clean out and remove any animal bodies. It is important to remove bodies immediately as the decay process releases liquids into the wood structure. If the wood is saturated with decay liquids, then the area may need to be replaced as the decay stench can last for years.
June 10, 2016
0

found this helpful
Please check your light fittings/switches. Bad electrical connections can cause a fishy, pungent outdoor, especially if they are old.
Related
© 1997-2016 by Cumuli, Inc. All Rights Reserved. Published by
ThriftyFun
.
Page
generated on September 21, 2016 at 12:19:47 PM on 10.0.2.214 in 6 seconds. Use of this web site constitutes acceptance of ThriftyFun's
Disclaimer
and
Privacy Policy
. If you have any problems or suggestions feel free to
Contact Us
.