My grandson in particular, and sometimes his younger sister, likes to help cook. Sometimes adults have a sense of trepidation about allowing kids in the kitchen. They will invariably make a mess when they measure, flip, or stir. But if you can get past that part, cooking with children is a fun and creative experience.
The main chef, who is 11, is a great fan of the cooking shows: Chopped, Cupcake Wars, and the Cake Boss (he even has an autographed photo).
When he was visiting a couple of weekends ago he decided to make pumpkin colored and shaped pancakes, but did not want them to actually have pumpkin in them, not one of his favorites.
I have included a few photos of the pancake adventure and some other photos of earlier meals he helped prepare. Note: the pink eggs were for his sister.

The birthday cake marks one of his earliest attempts at cake decorating with fondant. Leaving the drape was his idea.
Approximate Time: 25-30 minutes
Yield: approximately 12 pancakes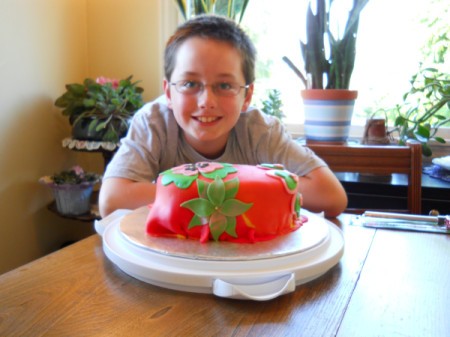 Supplies:
2 cups packaged pancake mix
1.5 cup skim milk
2 eggs
red and yellow food coloring
Steps:
Prepare pancake batter according to directions.
We added one drop of red food coloring and two of yellow and mixed into the batter.
The color was too light and we added a similar amount of each again, until we got the deep orange he wanted.
We then created several pumpkin pancake shapes and cooked until done.
The final results prior to serving with syrup.
Not really a step but an intro to other kitchen cooking adventures. Have fun cooking with your children.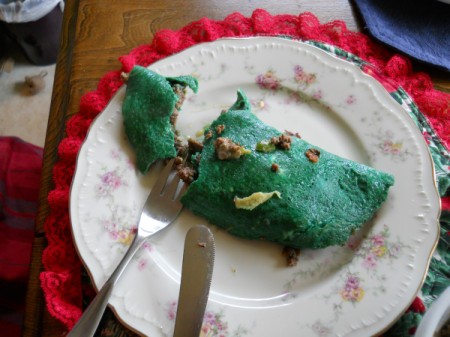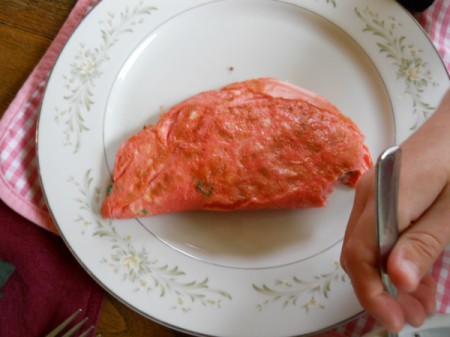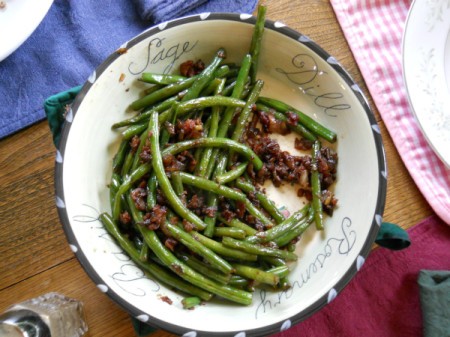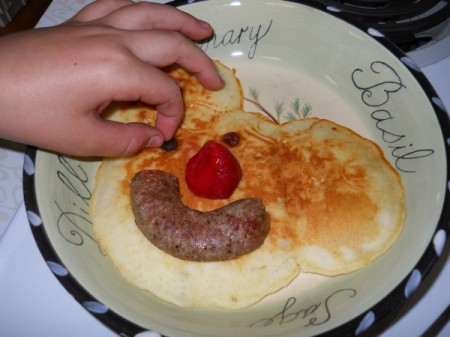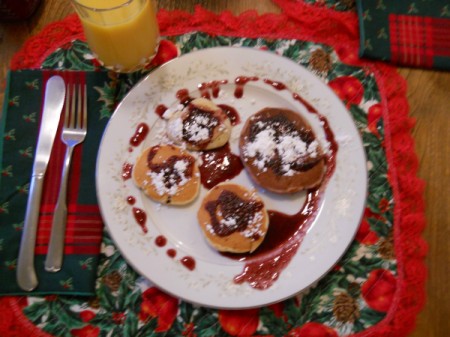 By R Barbara