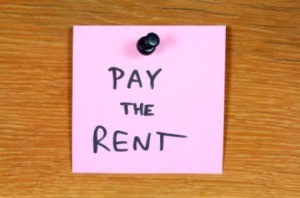 Questions
Here are questions related to Rent Assistance for a Low Income Family.
I need help paying my rent. I am a mother of 3. I lost my job and I need help to pay my rent before 10 days are up or I will be evicted. I have no money for Christmas, that's OK. I just need help to keep a roof over their heads. Please tell me where I can find help for my family.
By Cheryl
---
Best Answers

By HAPPYINHARNED11/28/2012
You can go to a local church or try the county outreach program, where you sign up for food stamps. They may be able to send you in the right direction. To get help with housing since there are so many on the housing list waiting and government seems to ignore that fact. You will be better off getting homeless and going to a shelter for women and children. Ky will pay for housing for a whole year if you go into a shelter. Otherwise there is no help for you. Good Luck, hope the community services can help.

---
Best Answers

By Alicia11/28/2012
Even if you'd move into subsidized housing you would still need rent and deposit. I think your best bet would be churches, even if they will only help a little it might be enough to keep you from being homeless. Sign up for cash assistance at your local welfare until you can get back on your feet.
How do I find an apartment in NC to rent on my social Security supplemental income? I am younger than 46 and I am widowed. I have 2 cats. My income is less than $426.00 per month only.

Eliza from Charlotte, NC
---
Most Recent Answer

By Brainiac (Guest Post)01/11/2009
The waiting list for HUD housing is 2-5 years in NC (Wake County)
Solutions: Rent Assistance for a Low Income Family
Do you have knowledge about this guide topic? Feel free to share a solution!