Some small kitchen appliance repairs may be easy enough for you to do, rather than having to buy a new one. This is a guide about repairing a George Foreman grill.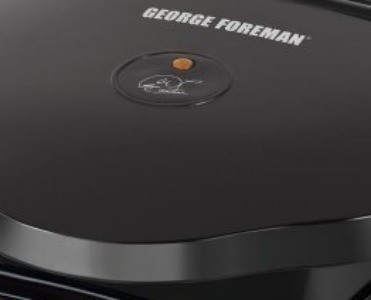 I have a Lean Mean Grilling Machine. I've had it for a few years. I don't use it much, but the non-stick has been coming of for some time now and food has been sticking as of late. In addition the lower plate no longer heats up. I like the machine, but must repair it. If I remember correctly these machines had a lifetime warranty. Am I correct? If not where do I get parts for it?
Bob
---
Most Recent Answer
By Judy = Oklahoma 60 750 Flag
June 20, 2010
Same here, go to the 2nd had stores, they always have them & they aren't very expensive!
---
My children bought us a large George Foreman grill for Christmas a few years ago and I just tried it out. Low and behold the bottom of the grill does not heat up. It barely gets warm. What can I do to resolve this problem?
Evelyn
---
Most Recent Answer
June 8, 2011
We have the G-5 grill (the red one with changeable plates. The same thing happened. My husband carefully took the bottom section apart and found that one of the contacts had slipped out of it's socket. He pushed it back in, reassembled it and it works great. It's happened a couple of other times and he's fixed it this way every time.
Here's some links about this problems:
http://www.fixya.com/support/p466433-george_foreman_g5_indoor_grill
---
Can I recoat my original George Foreman grill on the bottom half with Teflon?
By Wedonna from Birmingham, AL
---
Most Recent Answer
February 20, 2011
For safety, find another one through free cycle, check out the yahoo groups for free cycle in your area. Once teflon has been scratched and is coming off it is a serious cancer risk, both from the particles and the fumes it gives off. As soon, as any teflon surface is scratched or peels off I throw it out.
---
I have a George Foreman Grilling Machine model #GR18BWR, S/N #0223. Can I repair the non-stick surface of a 7 year old unit?
By Ken from Allentown, PA
---
Most Recent Answer
By Louise B. 6 2,509 Flag
October 26, 2010
I haven't researched this, but I think that if a non-stick surface is peeling, it is time to toss the machine. You may be able to replace the grills, but you would have to check with the manufacturer. If the grill looks fine, and just seems to have lost its non-stick properties, it maybe possible to do something with it. I am not sure what sort of non-stick surface we are talking about.
---
I have a George Foreman GR35SBTMR grill. It will not get hot; the lights and the on/off switch work, so does the temperature gauge.
By r a s
---
Most Recent Answer
The top grilling plate on my model GRP99 keeps falling down. It never seems to lock tight in place. Can the grips be disassembled for repairs? Any solutions appreciated.
By Giacomo S.
---
Most Recent Answer
February 18, 2015
If you have the grill completely open, you will notice 2 screw holes at the bottom of the top grill plate. 1 of mine was missing and I took the 1 screw out to find another 1 that matched for the other side. Once I replaced the 1 that was missing my lid no longer falls down.
My George Forman Model #GR2144 won't get hot. What should I do?
By Sylvia
I have a George Foreman grill, the unit will not heat up. Plug in power is good and 110 V getting to the unit.
By Jim F.
I'm looking for a small appliance repair shop in Orland or Tinley Park, Illinois to repair my George Foreman grill. Can anyone help?
By Joni