Spin Cycle Not Working on Washer
It is truly frustrating to have the spin cycle on your washer quit working, leaving you with a sopping load of laundry. This is a guide about spin cycle not working on washer.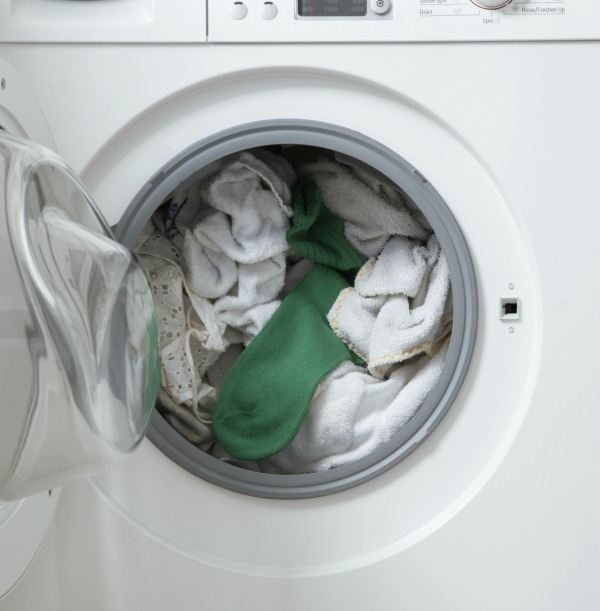 Filter

: All Articles
Sort

: Relevance
I have a Kenmore, model 10502 990 top loader, type 110. The year it was installed was 2001. It works well, but the washer's spin cycle does not get out sufficient water from the clothing. What is your best guess with what is wrong and should I just call repair rather than try to fix it on my own?
March 29, 2016
2

found this helpful
I think it depends on the cost of repair services in your community. I have a similarly aged machine, and a few years ago the spin cycle quit working. At that time, our local repair person popped over, fixed the machine in less than 30 minutes, as it is a very common problem, and I have been washing merrily ever since. The bill was less than $100, including the new part. As well, a few weeks later, it happened again, and the fellow repaired it again, free of charge, as he said it should have lasted longer! If you have such a repair person, call them in. My fellow was able to diagnose the problem over the phone. I always think it is a good idea to call in someone who knows what they are doing rather than fool around for hours and days trying to do such repairs by oneself. Be sure that the advice you get from a repair person is valid. I've had advice from a car dealership regarding the price to repair my car vs. the cost of a newer model. The dealership was really interested in selling me the newer car. A repair shop that only did repairs fixed my car, with quite major repairs, but much less than the cost of another one. And the car ran for several more years.
August 2, 2016
0

found this helpful
What would make a was being machine stop working on the spin cycle it will spin if you do it manually
I have a Whirlpool washer model #wtw5500xw2 that won't spin all the water out of the clothes. Can someone tell me what could be the problem? It's driving me crazy.
By Mrs N
March 22, 2015
0

found this helpful
Best Answer
You can contact Whirlpool customer service via email or phone-see the information below:
WHIRLPOOL
Save time by checking your appliance information before contacting us. Manuals & Literature
PHONE:
US: 1-866-698-2538
Canada: 1-800-688-2002
Hour of Operation:
Monday-Friday: 8:00 AM to 8:00 PM EST
Please locate the appliance's model and serial number before calling.
Need help finding your model and serial number?
EMAIL:
http://www.whirlpool.com/contact-us/
My GE washer is 3 years old (model#GHWP1000MOWW), it will drain the water out, but will not spin. It makes a sound like it's spinning, but it isn't. Thanks.
By Scott H.
March 2, 2014
0

found this helpful
Best Answer
Howdy. I had this happen to me about a year back. After me researching this on the web. I decided it was the lid switch. When you put down your lid to the washer... it starts a mechanism. I also talked with people where I ordered my parts from and they agreed... it was the lid switch.
I ordered it (less than $50.00 including s/h), and then installed it ourselves (me and my husband). I found out how to replace it by using youtube. I watched the video several times and even kept it up and was running back and forth from the washer to the computer. We got it replaced and it worked like a dream.
April 14, 2014
0

found this helpful
Hi Steve,
This is my exact model and issue with my GE stackable. The washer is not spinning. When you close the lid and start the cycle everything works straight down to agitating and draining the water, but the spinning doesn't work so it just sits there with sopping wet clothes you have to manually wring out! I just wanted to know if you were ever able to locate the problem. Sorry I couldn't help you myself but any suggestions would be appreciated thanks!
Thao
My washer is washing, but will not spin. I got new motor couplers, but it is still not working.
By Lisa
February 25, 2015
0

found this helpful
This sounds like there may be a belt broken. You can purchase a new belt from either the manufacturer or even sometimes local repair and parts places have them in stock. They are fairly easy to replace yourself.
February 28, 2015
0

found this helpful
My machine had one small part that wore out that controlled the spinning. For all those people who say it is a worn out belt, my Kenmore machine did not have any belts. I called a local repair man who replaced the part, had special little tools he had made for just this job, and was in and out in less than half an hour. When the part broke down a few months later, he fixed it again, for no cost as he said it should have lasted for years. It has been a few years, and the machine is still working just fine. My machine is 14 years old, and the repair was done about 4 years ago. I consider the money I paid to the repair person to be very well spent.
My washer will drain, but not spin. It is fine on the wash cycle, but once it starts to drain it makes a loud noise and then won't spin.
By Linda S.
March 6, 2015
0

found this helpful
We had to replace our old washer with a similar (same?) problem. The washer was over 20 years so not surprizing. Sears had a deal (and still may) for a service tech to examine the problem for $75. If we bought a new washer, Sears would credit the $75. As we knew the washer was most probably headed for washer heaven with the sad requiem sound of dying, we bought a new washer.
March 7, 2015
1

found this helpful
If you have a reliable repair person, you could call and consult. When my machine wouldn't spin, the repairman diagnosed the problem over the phone, and when he came to fix it, took less than an hour and charged a very reasonable price. It was much cheaper than a new machine!
My washer will wash, but won't finsh doing the rinse cycle or the spin cycle. It leaves all the water in the washer. What do I do?
By Amber H
December 27, 2014
0

found this helpful
The washer problem could be many possibilities and would probably be difficult for someone to answer from this site. Suggest an evaluation by a repair service.
June 10, 2016
0

found this helpful
My washer will wash, but won't finsh doing the rinse cycle and the spin cycle. It leaves all the water in the washer.
My washing machine will wash but the spin cycle will not spin or drain the tub what do I do to repair that?
By Shelly H. from Manteca, CA
April 15, 2014
0

found this helpful
You call a repair man.
April 15, 2014
0

found this helpful
Sounds like the lid switch has gone bad. Google your model number and look for lid switch. Most can be found for about 15 dollars.
Our GE washer will not spin when it has a load of clothes. It washes, rinses, and drains but will not spin. However, if you run it empty all cycles work fine. Any ideas?
September 6, 2015
0

found this helpful
I had a wonderful repairman in my community. My idea is to call a repair shop and talk to someone there. If you have access to a good repair person, it will likely be an easy thing to fix for someone who knows what they are doing. These people train for these jobs; I always think it is best to consult an expert.
Related
© 1997-2016 by Cumuli, Inc. All Rights Reserved. Published by
ThriftyFun
.
Page
generated on September 25, 2016 at 4:05:53 AM on 10.0.0.156 in 4 seconds. Use of this web site constitutes acceptance of ThriftyFun's
Disclaimer
and
Privacy Policy
. If you have any problems or suggestions feel free to
Contact Us
.