If you have fruit that is very ripe, consider these delicious ways it can be enjoyed. This guide is about uses for overripe fruits.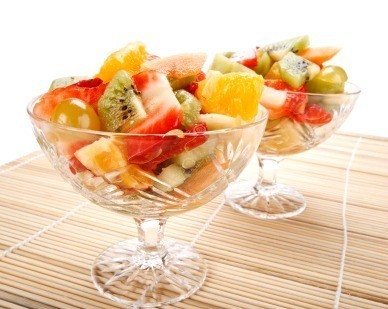 Filter

: All Articles
Sort

: Relevance
Whenever you have fruit that is close to going bad, instead of throwing it away, just cut, chop, or puree it in a blender and freeze in appropriate size containers for future baking or for yummy smoothies.
Tips for using fruit that is soft and a little too ripe. Post your ideas.
Answer
Was this helpful?
Helpful?
Yes
By guest (Guest Post)
Flag
Recently, I bought some blueberries which went soft within 2 days. I mashed them, stirred in some cream and raw sugar and froze them for a seriously yummy natural icecream. Could work well with any fruit - melon, babnanas, strawberries, etc.
Reply
Was this helpful?
Helpful?
Yes
Read More Answers...
Is your fruit too ripe to eat? Don't throw it away. Peel your bananas, apples, pears, peaches, plums, etc. Slice them and put in a saute pan with 1 tablespoon butter and a sprinkle of brown sugar. As the fruit warms it will break down creating a sauce. Use this sauce over pancakes, ice cream, or pound cake. It is yummy and elegant.
By Beachers from West Covina, CA
When I find really cheap jars of jam, I buy at least 2. I open and start using alternatively so they are both about half or more empty at the same time. Then I take whatever fruit I have that's a bit spoiled. I cook the fruit in its own juice, or even in microwave for a few minutes, then put the fresh fruit in with the remaining jam so I have two new jars of jam.
I just keep doing this - and I have had some great combinations. Eventually it has to come to an end, but I use those last dregs on my morning cereal. Also of course I keep the jars. Then when I buy two jars of cheap jam I share them out amongst the old jars, fill with fruit and away we go again.
I do not really know how to cook jam, so this means I have jars of preserves without much trouble. Sometimes, I put oranges or mandarins with their peel sliced and call it marmalade. Sometimes, I put lemons in with pickles and spices like cumin and basil. I just got two jars of thick Rhubarb jams for less than one dollar. They were on the bottom shelf at the back.
By joanfry
Comment
Was this helpful?
Helpful?
Yes
When the fruit in our fruit basket starts to ripen a bit faster than normal, I peel it, if necessary, cut it up into chunks and then freeze it in a layer on a cookie sheet. When frozen, I put the fruit chunks into freezer storage bags and pop them back into the freezer. When I make a muffin or pancake recipe calling for frozen fruit, I just take out the right amount. This way I always have fruit is still useful and adds to the nutritional value of my baking.

By Laura from Gig Harbor, WA
Answers:
Using Up Overripe Fruit
If I notice say my strawberries are starting to go bad (when you don't want to pop one in your mouth but they don't look completely inedible) I make up a batch of muffins and chop up the strawberries and put them in there. And bananas, of course we all know about banana bread/muffins but what I've also done is mash them up and add them to my pancake mix. Makes great pancakes! (11/16/2008)

Using Up Overripe Fruit
Very good ideas, I also do white potatoes the same if they are going bad. I cook them, make mash potatoes. What we don't eat I freeze them. They are very good, good luck. (08/30/2009)

By kffrmw88
Comment
Was this helpful?
Helpful?
Yes