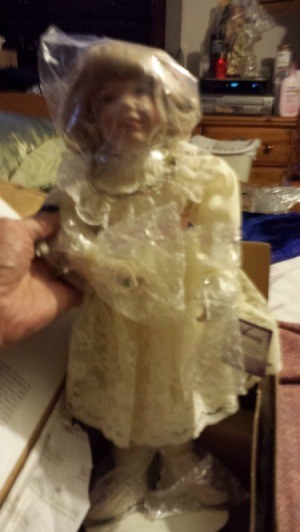 I want to know how much my porcelain dolls are worth. They are from Ruth Mattingly, designer of a variety of dolls. The porcelain dolls are in excellent condition in the original box. The plastic has never been touched.
By Anna H.
Ad
---
Recent Answers
Here are the recent answer to this question.

By cybergrannie [30]08/31/2013
Hi - I have some of these dolls also and I just search eBay and Google when I'm looking for their value. Lots of information on Internet.
Answer This Question
Add your voice to the conversation. Click here to answer this question.