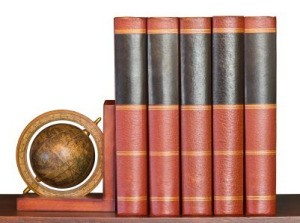 The value of old reference books is often hard to determine. This is a guide about finding the value of old reference books.
Ad
---
Questions
Here are questions related to Finding the Value of Old Reference Books.
Years ago I had a very good cook book. It was a thick book, like a Bible. It had such really good recipes that were older. The best way I can describe this book is that in the back it had daily in-season meal plans for breakfast,dinner, and supper. I cannot remember the name of it and the covers were missing.
Thank you.
By Frank from AR
Ad
---
---
Most Recent Answer

By Frank [2]11/30/2010
Thanks again for everyones help. I found the book, with your aid, on the net and it is in the mail to me.
Should receive in a day or two.
Sure are helpful persons on this site.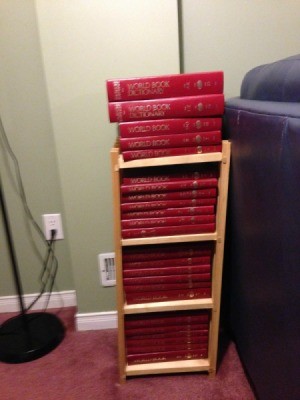 I have a set of World Book Dictionaries (24 volumes). The copyright is 1988.
Is there any value for these?
By heli
Ad
---
---
Most Recent Answer

By Abigail A. [6]01/14/2015
A lot of people see these on Ebay for $100 to $200 and get excited. But that's just the price they're listed at. That doesn't mean they actually sell for that. They don't.
Most old Encyclopedias, with the exception of something extremely rare, aren't worth the cost of shipping them to a buyer.
I have a 1932 Universal Dictionary, how much is it worth?
By Debbie M
---
Most Recent Answer

By Dinah Ackerson [2]12/20/2014
You can search online, check craigslist, old book sites for information, etc. However, old books, dictionaries included, have little value as our computer age has most information instantly available online and always updated.
I have a corduroy covered "The Century Dictionary: An Encyclopedic Lexicon of the English Language." It is in good condition for its age with some light staining on the corduroy, yellowing of pages, and a few loose pages. It weighs almost 30 lbs! I would like to know a reasonable amount to ask, as I have seen it on Antiques Roadshow and know I cannot ask that amount. Thanks!
By CJ
I have 6 books in the set, Woman's Institute of Domestic Arts & Sciences, Kingsway London. They are in pristine condition. Would these books be worth anything? Printed in London.
By Kerrie Ann
I have a set in fair (fair to good) condition. It is missing volume II. Does it have any value?
By Joe R.
I have a Encyclopedia Britannica World Atlas. It is an old copy from 1940. I want to know how much it is worth.
By Adriana C.
---
Most Recent Answer

By cybergrannie [30]08/14/2014
I found about 50 listings on eBay for Encyclopedia Britannica World Atlas but from all different years.
There does seem to be some value if you sell it on eBay or maybe other sites.

Value otherwise - not much - if any.

Try finding info on Google, eBay and other sites for information.
Just remember - asking price is just that - asking price - not value.
I have been collecting the World Topics Year Book, published by the United Educators, Inc. since 1965. I would just like to know what their value might be.
By Jame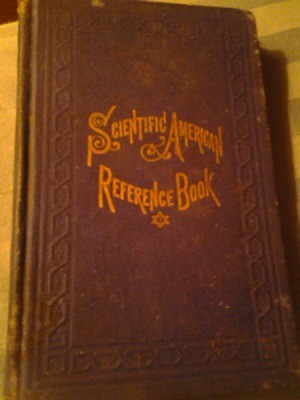 I have a reference book named Scientific American Reference Book; it is in good condition. It was printed in 1876 by Munn and Company and it says it was 37th copy. What's it worth?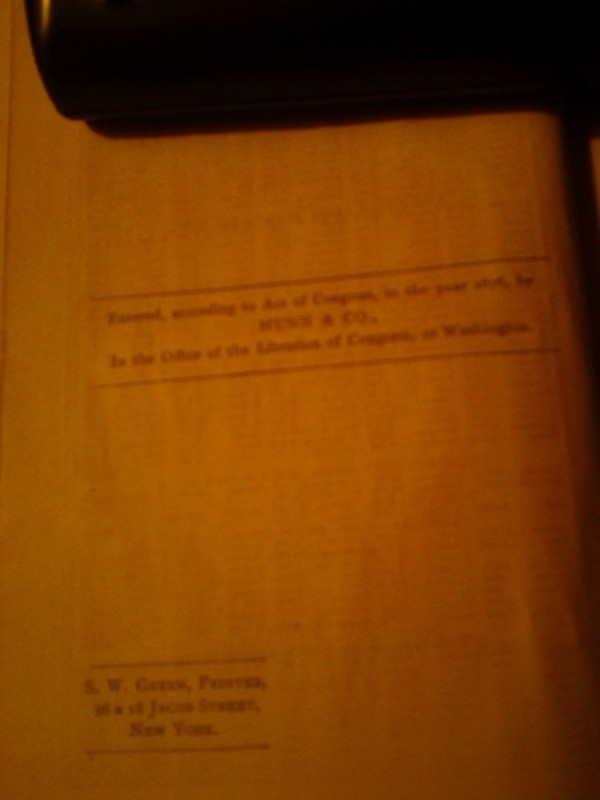 By Dennis A from Lincoln, NE
I just came across these that were my mom's. They were stored in the attic for years and are in good to fair shape. Do they have any value?
By Les U
---
Most Recent Answer

By cybergrannie [30]01/18/2014
Hi - you may find some information on eBay or Google.
I have a book entitled, "Makers of the Americas", by Lansing, Chase, and Nevins published by Heath in 1947. It talks about the discovery of the Americas and the various fights for independence, the Civil War, South America's history, inventions, progress, etc. It goes thru both World Wars.
Additionally, I have a book titled "America's War for Humanity: Pictorial History of the World War for Liberty", by Thomas H. Russell, William D. Eaton, and James M. Miller. The copyright is 1919. It is hardbound with some stains on cover. It is a great read. How do I determine what value these books might have?
By Chris
I have a 1900 edition of Hill's vest pocket Latin-English, English-Latin dictionary, soft-bound, red, leather-like. It is in good shape. Any idea of its worth?
By Chris
I have (2) dictionaries called, The New Century Dictionary. They were first copyrighted in 1927. They are in good condition. Does anyone happen to know what their value might be?
By Revelator from Mobile, AL
---
Most Recent Answer

By Lilac [18]03/28/2012
Actually their value is nothing. Every year a few new words are added to the English language. Some of these are fad words and some are not. None of these will be in your old dictionaries. They would serve a purpose for looking up the words that are in them but a new dictionary will cover everything. Before a person would pay for an old dictionary, they would pay for a new one.
Solutions: Finding the Value of Old Reference Books
Do you have knowledge about this guide topic? Feel free to share a solution!