Just to start, I've done Google, eBay, Amazon, anywhere I can think of, including reading your thread on this topic. I will say it's an encyclopedia, but it's from 1915, leather bound, and practically in pristine condition. It's a full 10 book set plus loose leaf extension book. It's Perpetual Encyclopedia Corporation, but says Chicago/Toronto under the name, rather than ones listed saying Chicago/Illinois. It's the Home And School Reference Work, A Library of Practical, Authoritative Information drawn from every dept. of human knowledge. Made in USA.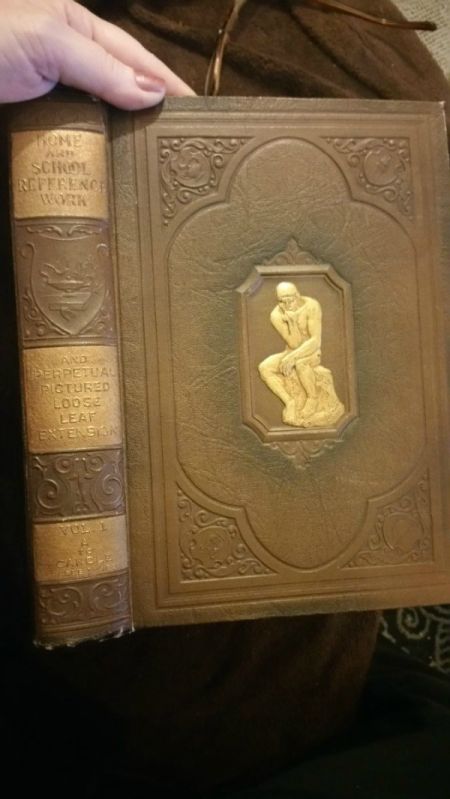 Could you help find an estimate price to sell, both individually and as a complete set. I'm sending a couple of images to see if it helps. And if you cannot find an estimated price, could you please recommend somewhere that might be able to give a general estimate as I can't afford a professional appraiser.
Thank you for any help you might be able to offer in this. I've owned them more than 20 years and believe I could be only the 2nd owner of these books.