Do you need help learning how to stretch your meal budget? This guide has tips on what is both nutritious and cheap when money is tight. This guide contains cheap meal ideas.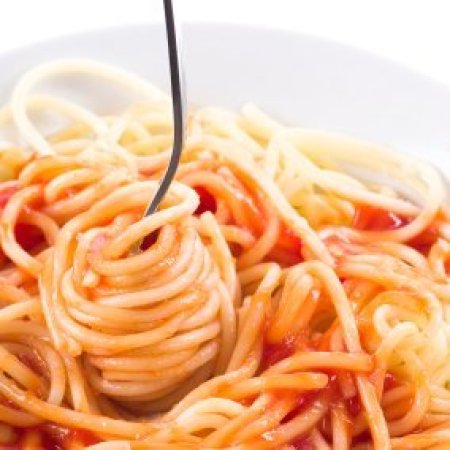 By Chelle152 90 125
Okay, this is my first ever tip, but here goes.
For a couple of years, my husband and I had very, very little cash flow and began going hungry at times, here and there. We never had a lot of food, but it only felt bad when we had nothing but dried noodles and water; rice, if we were lucky.
Realizing something had to be fixed, I scourged our local Wal-Mart and found the best deals I possibly could. Especially since we have no working stove top or oven, so we have to get creative with our eating habits. If you ever find yourself in this position, here are my suggestions for your grocery list:
Hamburgers If you have a George Foreman or any other way to cook hamburgers, buy the patties. I found you can get 25 semi-thin patties for 7-10 dollars, depending on your brand preference. For us, we always just did whatever was cheapest! Once you have the patties, you only need to buy some ketchup, mustard, one head of lettuce, and one package of buns at a time, giving you more time to make more cash before needing another package of buns.

Also, after you've made this initial purchase, you won't find yourself needing to buy ketchup or mustard for a while, which also saves on cost the next time around! If you have enough in your pocket book, pickles make for a nice flavor enhancer, and are still relatively cheap. Just stay away from the cheese! It may be absolutely delicious, but it's also what will kill your check book when it comes to eating hamburgers. Without the cheese, they are a very cheap meal!

Rice: You can do so many things with rice and it's oh, so inexpensive! I like it just plain with butter, soy sauce is inexpensive. As most of you probably know, you can use other forms of liquid to steam it in in order to give it a different flavor. My husband's favorite was chicken broth.

Now, we had no working stove top (still don't) but one plug-in burner does the trick! Chicken broth in bulk is so inexpensive and gives the rice a wonderful flavor!

Split Pea Soup: A bag of peas, an onion, a little bacon, milk, and you are ready to go! If you have no stove top, see if anyone has a slow cooker you can borrow, or maybe you're lucky enough to have one of your own. I got one for Christmas! Anyway, I buy the chuck pieces of bacon - not only are they a heck of a lot cheaper, but they are fattier, which is better for your soup, anyway. This costs less than ten dollars to purchase and used to last me a week!

If you don't like split pea soup, feel free to look around at other soups. They can be some of the cheapest meals if you keep them simple, and adding something like a box of 6 bread sticks for less than $2! Just heat them in your toaster oven, if you have one and no oven, like us.

Dollar Tree: If you happen to have a Dollar Tree in your area, there are some foods they carry that actually aren't that bad. First of all, in my opinion, they carry the best ketchup. You can find stuff there that has no high fructose corn syrup, and it tastes much better than the stuff that has that crud in it. Also, in their frozen foods, you can sometimes find Savory snacks by Pillsbury, yum! I don't suggest going here all the time, but if you have $5 to your name, you can find a little something to hold you over until you find a way to make that next dollar.
Pork: I am a meat eater and it was very hard for me to stay away from the meat section when we were so poor. We can afford food now, and are ready to move out of this kitchen-less home. Pork is great though. You can have it as steak, in pieces with your rice, or make Chinese noodles (pork, ramen noodles, and eggs topped with soy sauce, add green onion if desired).
I hope someone out there finds this helpful! I know how difficult it can be to work hard, and still go cold and hungry. If any of you out there are in this position or a similar one, just remember to keep holding your head high. God never gives us a challenge we can't handle, scripture promises as much.
If you are out there, feel free to let me know about it. Believe it or not, I most likely know a lot of what you are going through and would like to help in any way possible. Even if it's just an ear to hear and a prayer to pray. I love you, and God does, too!
Have a wonderful and frugal week, all! Here's a cup of cocoa, on me!
By Chelle152 from Coquille, Oregon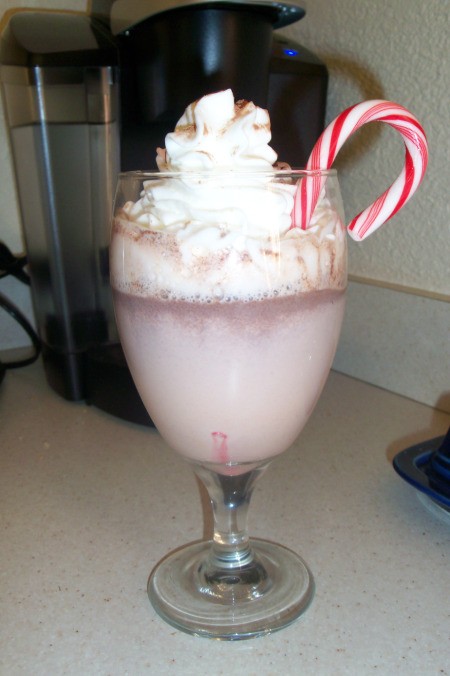 By Leah Jones 4 52
I am looking for cheap meals please. With the economy the way it is, and my husband and I both on a Pension I'm having a bit of struggle to be inventive and frugal as well. Help!
By Leah Jones from Bauple, Australia
---
Most Recent Answer
By Carriea Coe 2 Flag
October 14, 2010
Growing up my mom would buy two of those Lipton noodle packets (now named Knorr) like butter and herb and add a can of peas to it. She found a way to add peas to everything. You can add hamburger too.
I like to brown a pound of hamburger in a big skillet, drain, then add a can of diced tomatos. Add the noodles from a box of mac-and-cheese, add water, milk and butter to barely cover. I never measure, it doesn't have to be precise. Simmer, stirring occasionally, until the noodles are done and add the cheese packet and two or three slices of american cheese. Salt and pepper to taste. For big families, use two boxes of mac-and-cheese.
Another meal is a pack of bratswurst, head of cabbage, an onion and a few potatoes. Cut everthing up, cover with water and boil everything until brats are cooked and potatoes are tender. Season to taste. Soup can last days. To stretch it more, add more potatoes. Can make it in a crockpot too.
---
By defile 1
I live on less than $800 a month. Can anyone help me with some very cheap recipes?
By defile from St.John, IN
---
Most Recent Answer
By Veronica 10 114 Flag
July 26, 2012
A filling food that isn't very nutritious but will fill you up are homemade flour-&-water noodles. You can use wheat flour to add a few nutrients, but anyway, it costs pennies:
To Make Flour & Water Noodles you will need about 1/2 cup of flour per person.
1. Boil a pot full of water.
2. Take 1/2 a cup of flour and add cool tap water to it a little at a time until it forms a soft ball. (If you add too much water, just add a little more flour.) Sometimes I add black pepper or garlic or onion powder.
3. Put the ball onto a plate and roll it into a thick cigar shape (or sausage-shape.) Cut the ball into pieces, rolling each piece off the plate and into the boiling water. Be careful you don't splash yourself.
4. Let them boil for a minute or two until they rise to the top. Scoop them out and enjoy with either spaghetti sauce, cheese, butter, gravy, or in soup.
As I said, it's not the healthiest recipe in the world, but it is very inexpensive and it will fill you up in an emergency - "I have no food left" situation. They are a very inexpensive alternative to pasta, and they taste pretty good.
FYI: This is a great website: www.dollaraday.com. This woman is able to cook three meals per day for $1 per person, per day.
---
By Autumn 1
Does anyone have any cheap meal ideas?
By Autumn
---
Most Recent Answer
August 5, 2011
I have a dish my husband calls prison food as a joke but he doesn't cook so he can't talk.
Layer a 8 x13 dish with mashed potatoes (buttered and salted). Top that with a layer of ground beef seasoned with a taco seasoning packet. Then end with a layer of 8 oz shredded cheese of your choice.
Bake until cheese is nice and bubbly.
And then a little more sophisticated (I picked this up at epicurious.com and have made it many times).
1 3 1/2-pound chicken, quartered
6 russet potatoes peeled, quartered, lengthwise
4 large garlic cloves, halved
3/4 cup canned chicken broth
3/4 cup olive oil
2/3 cup fresh lemon juice
2 teaspoons dried oregano, crumbled
Preheat oven to 375°F. Arrange chicken, potatoes and garlic in large roasting pan. Season with salt and pepper. Pour broth over. Whisk olive oil, lemon juice and oregano to combine. Pour evenly over chicken and potatoes.
Bake until chicken is cooked through and golden brown and potatoes are tender, basting occasionally with pan juices, about 1 hour 15 minutes.
---
You can get all of the ingredients at the dollar store, it whips up fast, and it's a comfort food!
Ingredients:
3 cans cream of mushroom soup
3 cans tuna
1 empty can of soup to measure out milk
salt and pepper to taste
Directions:
Empty 3 cans of soup into pan and whisk in 1 can of milk. Add 3 cans of tuna drained and stir till simmering
Toast the bread and tear it into bite sized pieces onto the plate about 2 or 3 slices per serving. Pour tuna mixture over toast and enjoy!
Some good toppings are bacon bits, shredded cheese, or Parmesan cheese.
Servings:
3-4
Time:
5 Minutes Preparation Time
10 Minutes Cooking Time
By Margaret from Aptos, CA
By Amy 1
I have a request for cheap, low budget, yet tasty meal ideas. I'm going to school at St. Lawrence College in Kingston and I live in an apartment with my boyfriend where we both pay half rent. So money is a bit tight for me right now and I was wondering if anyone knew of any cool recipes?

Thanks,
Amy :)
---
Most Recent Answer
February 24, 2011
I have to say that pasta is probably one of the cheapest ways to go (mac and cheese with broccoli, tuna noodle casserole, basic spaghetti, chop white onion, celery and carrots and simmer, then add tomato paste and spices, etc.).
But if you're like me, you'll like a little variety, too!
Indian food is a really nice change of pace, and you can adjust the spice levels to your preference. I recommend:
Dhal/Dahl/Dal: basically yellow split peas and twice as much water, simmered 'till cooked. Fry up some onions in cumin, cayenne pepper and a little oil or margarine and mix it in! Serve on rice (also cheap). Full recipe here: http://vegetarian.about.com/od/vegetarianindianrecipes/r/yellowdhal.htm
Rajma chawal: This is Indian 'chili', basically! It's yummy and very cheap. It's kidney beans (canned), fried onion, fresh tomato, ginger, and spices simmered in water, served over rice. Very filling and good for you, too! Recipe here: http://www.manjulaskitchen.com/2008/06/29/rajma-chawal-kidney-bean-curry/
There are many cheap, healthy and satisfying Indian recipes! Great to break the monotony of Kraft Dinner and other 'white person foods'. ;) The only drawback is having to buy the spices up front, though they do go a long way. Still cheaper than buying meat!
---
I live in China and am an international medical student. Can anybody suggest any quick energy giving meal recipes that are fairly cheap that I could cook? Thank you. I'm open to all suggestions.
By Angel
---
Most Recent Answer
April 8, 2012
Here are a couple of my favorites:
1) Open a can of tuna, drain it, add a few dollops of Greek yogurt, a teaspoon of mayonnaise, and a Tablespoon of relish; mix together and spread on bread or eat with crackers.
2) Heat on medium an electric or gas stove; spritz or spread oil on the bottom of a small frying pan; break an egg into the pan (break the yolk) and spread on bottom of pan. Check as it cooks so it doesn't burn; flip over and add a layer of shredded cheese, deli-sliced ham, and whatever cooked veggies you'd like; flip one side of the omelet on the other, then flip whole thing over to cook through.
Enjoy!
---
Anyone have any meal ideas that could stretch my £6.00 for 4 days please?
By Helen
---
Most Recent Answer
June 4, 2012
Pasta - overcooked so it contains plenty of water is filling and you can add about anything to it - just spices and oil will work. Peanut butter is another high food value product. Check the mark downs if your local grocery has them, and if not, ask.
This is hard to answer as I don't know what food costs in your location. A small piece of beef can be stretched by using it as a addition to other foods, and boiled, then there is beef broth for cooking pasta and rice. Stay away from prepared foods. Plain frozen vegetables can be prepared in many ways. Hope this helps. Good luck.
By Carol Young 89 39
With times so tight, I am glad that my family enjoys budget friendly meals. Here are some of my fave recipes that have my families stamp of approval (and they are easy and cheap!)
Sausage Goulash
Ingredients
1/2 lb sausage, loose (or take off casing and break up)
2 cups broad noodles
3-4 cups coarsely slivered cabbage
salt and pepper
Directions
Cook noodles and drain. Brown sausage in frying pan, breaking up into small pieces. Add cabbage, stir and cook until cabbage is tender. Add to noodles and season with salt and pepper to taste. Toss lightly and serve. Surprisingly tasty!
Impossible Vegetable Pie (Quiche)
Ingredients
2 cups chopped broccoli (or preferred veggie)
1/2 cup chopped onion
1/2 cup chopped green or red pepper
1 cup shredded cheddar cheese
1 1/2 cups milk
3/4 cup Bisquick (or generic)
3 eggs
1 tsp salt
1/4 tsp pepper
Directions
Heat oven to 400 degrees F. Lightly grease a pie plate. Cook broccoli, drain. Mix broccoli, onion, pepper and cheese in pie plate. Beat remaining ingredients until smooth with a whisk or in blender. Pour over ingredients in pie pan. Bake until golden brown and done in the center about 35 to 40 minutes. Let stand 5 minutes before eating. I make 2 of these at a time, because they are great reheated for breakfast, lunch or anytime. Use whatever veggies or cheese you have on hand!
Company Pasta
Kids love this!
Ingredients
1 1/2 cups medium pasta shells (or any macaroni), cooked and drained
1 box frozen green beans
6 slices bacon, cooked and crumbled
1/2 cups cooked carrot slices
1/2 lb (the smallest size box) Velveeta, cubed
1/4 cup milk
Directions
Combine pasta with veggies and bacon. Mix lightly and keep warm. Heat Velveeta with milk over low heat. Stir until smooth. Place pasta mixture on a platter or bowl. Top with sauce. A delicious and economical dish.
The Best "Beefaroni" Ever
This makes a nice big pot, great leftovers.
Ingredients
2 lb. ground beef
2 large onions chopped
3 cloves garlic chopped
3 cups water
2 (15 oz) tomato sauce (or 1 15 oz tomato sauce and 15 oz V-8 for extra veggies for extra nutrition :)
2 (14 oz) diced tomatoes
3 Tbsp soy sauce
1 Tbsp. Italian Seasoning
3 Bay leaves
1 Tbsp. seasoned salt
1/4 tsp. each, pepper and garlic powder
Directions
Cook the ground beef, onions and garlic in a big pot on the stove. Add the rest of the ingredients. Stir well then simmer on low for 20 minutes. Add 2 cups UNCOOKED macaroni, stir. Simmer 25 minutes. Turn off heat and let sit 30 minutes. Remove bay leaves, scoop into a bowl and enjoy. I drizzle any rolls, or bread I have on hand (even hot dog or hamburger rolls) with olive oil. sprinkle a little Parmesan and garlic on and broil and I am good to go.
Hope you enjoy. Blessings to all!
By Carol from Landisville, PA
By Robin 5,893 29
Chop up one onion; mix with one pound ground beef. Cook until done and drain off grease. Mix brown sugar and 2 Tbsp. mustard into a bowl. Then add one can of pork and beans into the same bowl. Add to ground beef and let simmer for 20 minutes.

By Robin from Washington, IA
This recipe is so economical. For a family of four I buy 2 boxes of mac & cheese at 25 cents each, 2 cans of pork & beans at 33 cents each and a package of hot dog wieners for 50 cents (only use half the package for this recipe). I buy it all at the Sav A Lot store.

Slice half the pack of wieners in small bite size slices and cook in pot of water, drain and set aside. Cook mac & cheese as directed. I add extra milk to make it slightly soupy. Heat the pork & beans in a separate pot and mix in the already heated and drained wiener slices.

To serve, put a large serving of mac & cheese in each persons bowl and top with a portion of the beanie weenie mixture. It has a whole different flavor than if you serve items side by side. My family loves it and we eat it twice a month. Fast and inexpensive.

By Carol
By Robin 5,893 29
This is a great one-dish meal! Inexpensive to make!
Approximate Time: 15-20 minutes
Yield: 6 servings
Ingredients:
2 (10 oz.) cans tomato soup ($2.00)
2 1/4` cup water ($pennies)
2 tsp chili powder ($pennies)
2 cups cooked elbow macaroni ($1.00)
1 lb hot dogs, cut in 1inch pieces ($.99)
1 can sliced mushrooms, undrained ($.89)
Steps:
In Dutch oven, combine soup, water and chili powder. Heat to boiling.
Stir in macaroni, hot dogs and mushrooms.
Cook covered over low heat until macaroni is tender, about 12 minutes.