Whether you are making candy ahead for gifts or got a good sale price at the store, freezing is one way to store candy. This is a guide about freezing candy.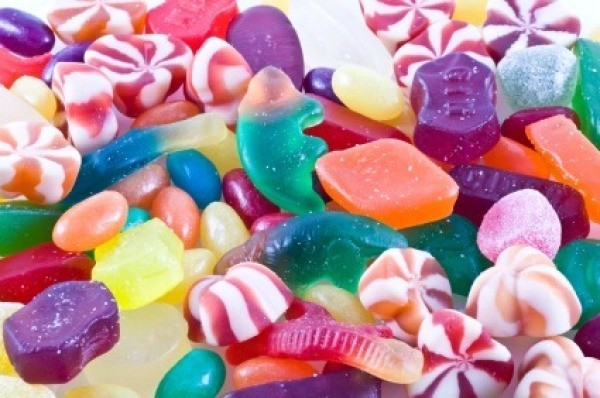 Filter

: All Articles
Sort

: Relevance
Save any non-chocolate Halloween candy left over from your hand-outs or collected from what your children have received and will not eat. Place it into a self-seal plastic bag and put it in the freezer to save for next year. I have done this for the past few years and when the season rolls around each October, I'm all set. I've never had to purchase another bag of candy. By Marie from West Dundee, IL
Can you freeze chocolate clusters (with peanuts) and freeze M and Ms? I have too much left over from Christmas; however, I am having a gathering on January 11 and will put them out at that time. I'm not sure above freezing them or if they would be OK just in the refrigerator or left out.
By Nickie
Answer
Was this helpful?
Helpful?
Yes
If you have too much chocolate left over from Easter and the kids lose interest or you want them to ease off, here's what you can do. You can cut it into little pieces and freeze it. When you make chocolate chip cookies, chocolate chip muffins, or anything else needing chocolate, all you need to do is pull out some of the chocolate pieces from the freezer and you are set! No need to buy any chocolate chips until you are all out of the leftovers!
By Bellevillelady from Belleville, Ontario, Canada
Since Easter is over, the fun jelly beans were on sale. Can I freeze them for next Easter?
Answer
Was this helpful?
Helpful?
Yes
By guest (Guest Post)
Flag
How long can you freeze candy canes for? I'm pretty sure you can freeze them but I need to know how long. Please if you know e-mail me at Gianni6@aol.com and put in the subject candy cane post. Thanks a lot!
Reply
Was this helpful?
Helpful?
Yes
Read More Answers...
Now is the time to gather up as much of the uneaten Halloween candy and stash it in your freezer or at least hide it from the kids. Chocolate candy can be used in place of chocolate chips for lots of your holiday baking and other kinds of candy can be used to decorate cookies, cupcakes, gingerbread houses and the like. Going out to buy this stuff later is costly, and by now your kids have had enough sugar overload anyway!

BTW, brush a little clear Karo syrup on your plain cookies and the little candies like Smarties will stick to the syrup as if with glue! Sprinkles or crushed hard candies will stick, too.

By Linda from Vista, CA
Answers:
Save Left Over Halloween Candy for Holiday Baking
You can also use that candy and make your own "blizards" in the blender. (11/10/2008)

Save Left Over Halloween Candy for Holiday Baking
The little snack packs are reduced very cheap. As a teacher, they make great prizes (11/18/2008)

By patg
Comment
Was this helpful?
Helpful?
Yes