Freezing Green Beans
Green beans can grow in abundance in your garden. If you need to keep some for later, freezing a great way to do that. This is a guide about freezing green beans.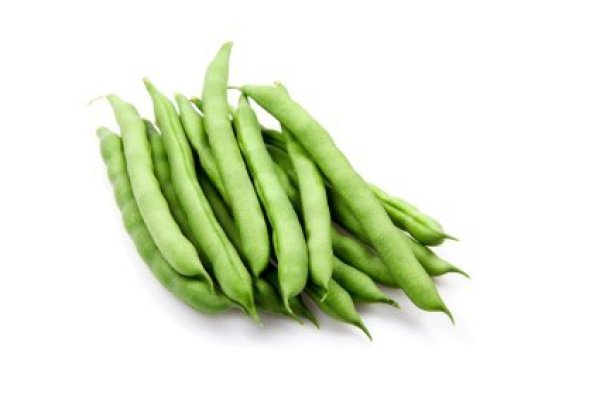 Filter

: All Articles
Sort

: Relevance
Can green beans be frozen until enough are collected to then can?
By Teri
July 28, 2011
0

found this helpful
As long as you don't cook them before you freeze them you will be fine. Think of frozen green beans from the store. When they thaw they are practally raw and they have even been blanched a little. If you don't like the results you don't have to do it again but I think you will be happy with it.
July 28, 2011
0

found this helpful
Never heard of canning something that's been frozen. If you are going to can anything it should be as fresh as possible. I can't see going to all that work and having something you probably will not be able to eat. You might try canning another vegetable with the same process time to fill up your canner.
Read More Answers...
How long do I boil my frozen boilable bag of blanched green beans? I have several bags of seasoned blanched green beans in boilable bags which I have frozen. When I want to use them, do I just place a bag in boiling water and boil for a few more minutes to be table ready? How long would you suggest for them not to be too "chewy?" I blanched them 7 minutes before freezing.
By Ida C.
September 3, 2014
0

found this helpful
I stir fry my frozen green beans. They are delicious. Put a little olive oil in pan and get it hot. Add green beans, salt, pepper and garlic to taste. Stir until done as desired.
How do I freeze small batches of green beans?
By June from MS
August 6, 2012
0

found this helpful
Blanching green beans before freezing allows them to keep their color.
1.) Fill a pot with water
2.) Put the green beans in a strainer on top of the water
3.) Bring the water to a boil and steam for 3-5 minutes, covered
4.) Quickly put green beans in ice water to cool down for about 6 minutes
5.) Place green beans in a sealed bag inside freezer
August 13, 2012
0

found this helpful
I like to grow Royal Burgundy bush type green beans. They are a wine color on the bush. Then they tell you when you have blanched them enough by turning green in the water. That's when I take them out, cool in ice water, then freeze whatever amount you want in freezer bags. There are just two of us to feed now, so a couple handfulls per bag is enough for a meal.
Can you freeze fresh cooked green beans and red potatoes?
By Dee
March 11, 2012
0

found this helpful
Don't know about red potatoes but I know you can freeze cooked green beans. My mother and I just defrosted her freezer and there was a bushell of beans in it. She did mention they had been in the freezer so long they were only good for stew and she threw out most of them (she hardly ever makes stew). If I remember right it looked like they were just cooked, as in for canning, put in a ziplock bag and frozen. She did the same thing with some stuffed peppers but there were some peppers in seal tight containers (like they sell ham and other deli meat in).
How do I freeze fresh green beans?
By Emily
July 2, 2010
0

found this helpful
Clean them and put them in a pot of boiling water for 1-2 minutes - this is blanching - it will seal in their green color. After taking them from pot, put them in a ice water bath. Drain, dry them with paper towels, place them on cookie sheets and freeze. Then you can pack them in freezer bags in whatever amount you desire. Be sure to mark bags the dates - when ready to use, prepare as you normally would. Delicious with chopped onions and bacon!
July 7, 2010
0

found this helpful
I do it the same way by blanching. Only after they dry I toss into the baggies. But I like the idea of freezing them on a baking sheet first.
Can you freeze green beans after they have been frozen?
By Donna H
September 24, 2012
0

found this helpful
Not a real good idea. Flavor and texture will be compromised.
I froze green beans one year. During the blanching I added a pinch of baking soda to take out the bitter taste that my mother-in-law told me they would have due to the freezer drying them. I placed them in plastic bags. Come winter, they were bitter and we couldn't eat them. What happened?
By Missy C
August 13, 2012
0

found this helpful
I've eaten homegrown frozen green beans all my life and have never thought them to taste bitter. I've never used baking soda during the blanching process, just follow the instructions in my kerr/ball canning book.
How do you prepare green beans for the freezer, without them going mushy?
By Wendy B
July 23, 2012
0

found this helpful
No matter whose frozen green beans I have tried, I have never had mushy ones, but they have always, been tough or basically like they only partially cooked.
Whats the best way to freeze green beans so they will taste fresh?
By Debbie
June 18, 2012
0

found this helpful
My opinion of frozen green beans isn't real great. Taste wise they are OK, but no matter how they are frozen, whether home frozen or purchased, they are tough. When I had a garden I always canned the green beans for that reason. The canned ones don't look as nice, color wise, but all the people I have known prefer them over frozen.
I want to freeze fresh green beans. How do I?
Related
© 1997-2016 by Cumuli, Inc. All Rights Reserved. Published by
ThriftyFun
.
Page
generated on September 12, 2016 at 4:04:03 AM on 10.0.0.197 in 4 seconds. Use of this web site constitutes acceptance of ThriftyFun's
Disclaimer
and
Privacy Policy
. If you have any problems or suggestions feel free to
Contact Us
.