Reusing Styrofoam
Styrofoam is one of those manmade products that lasts forever in the landfill or ocean, so think about reusing it. This is a guide about reusing Styrofoam.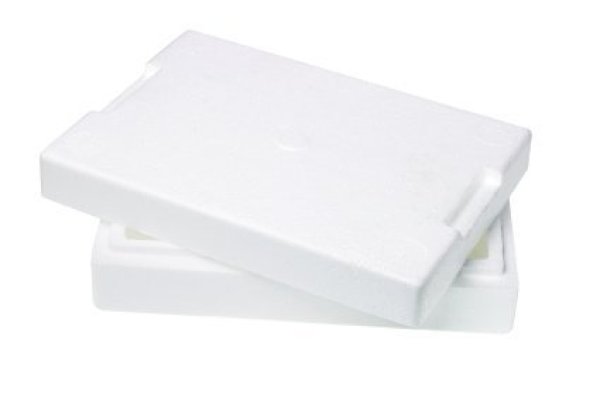 Filter

: All Articles
Sort

: Relevance
Make Styrofoam plates into cute hanging stars after rinsing and letting dry (or brushing off crumbs). I used a stencil of a star for my patterns and cut these out using craft scissors. They are strung on regular sewing thread with a few beads at the top.
This is the result of only 2 plates!
By melody_yesterday from Otterville, MO
When assembling an item that comes with squares of hardware such as bookcases, you can put the nails and other hardware in the Styrofoam to keep them from rolling around. You can also arrange them as to which ones you need to be able to get to first.
By Robyn F. from Tri-Cities, TN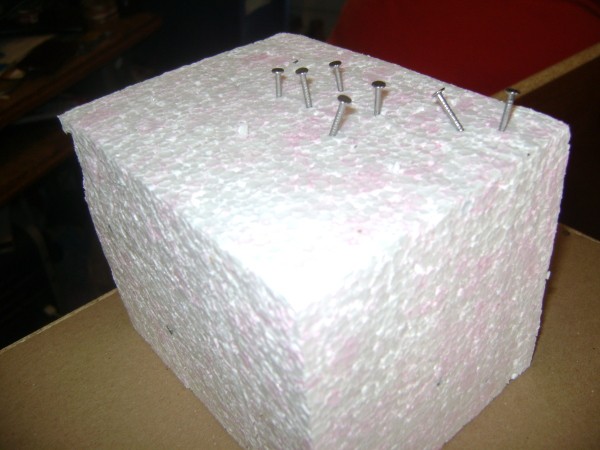 When planting hanging baskets, put Styrofoam peanuts in the bottom instead of stones. The plants do not stand in water and the baskets will not be so heavy.
By soochatty from Middletown, DE
I've been doing a lot of crafting making small felt and cloth toys. They measure about 2 - 4 inches. With so many little pieces (and a dog who waits at my feet for fabric scraps!), I needed some way to keep track of everything. I'd been keeping foam meat trays (bleached and washed), trying to find a use.
Now, my little pieces and patterns are pinned to the back of the tray. Not only do I keep everything, but I can also design things by moving pieces around and keeping them in place with pins! I also put the pins in at an angle so I don't get poked. I 'drill' a hole at the top of the tray with a chopstick, thread a piece of string and hang it from thumb tacks on my cork board! Now I can see my projects and find everything I need!
By DannieB
This is a guide about uses for Styrofoam meat trays. Reusing Styrofoam packaging helps keep it out of the landfill. There are a variety of uses for the trays used for packing meat.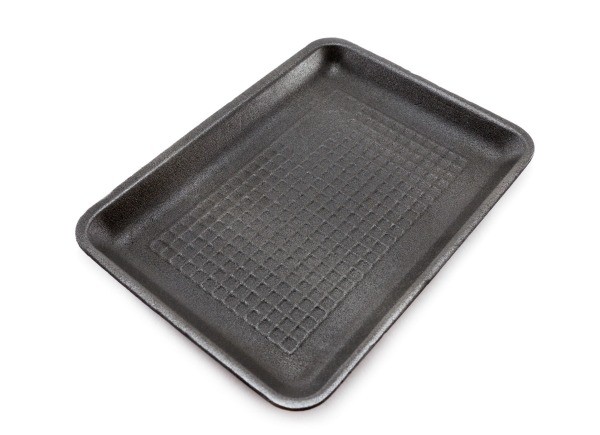 In trying to keep the landfill free of styrofoam, I clean and reuse mine for a lot of things. I use styrofoam under planters, as trays for under craft projects (like those using glitter), etc.
Today, I was nuking some spuds for fried potatoes and transference them from the glass tray to the cutting board. Spuds tend to roll off if carried far, so I popped on a tray and they transferred just perfectly. You can do the same for hot bowls of cereal, soup, or anything you need a little bit more "friction" and help with spillage. I hope this helps!
By Poor But Proud from Sweet Home, OR
Does anyone know of what can be done with large pieces of styrofoam like computers and stereos are packed in? I have a bunch and don't want to just send it to the landfill. (Originally published 2000-07-28)

Marianne
April 11, 2016
0

found this helpful
Large pieces of polyethylene foam are particularly valuable for those of us who make bobbin lace. Check out your local needle / handicraft guilds?
June 28, 2016
0

found this helpful
You can use the large chunks of styrofoam to make faux rocks to place in your landscape. Pieces can be glued together to make a general shape. The foam is wrapped in chicken wire. Relatively dry concrete is applied to the foam shape to cover. The thickness, size, color, texture and shape are your discretion and creativeness. Much cheaper than buying rocks from landscaper. Having rocks brought into your yard can cost $400/ton plus additional cost for placement. Heavier rocks will require machinery to move and place the materials causing more cost as well as damage to your lawn. Home made rocks will be a fraction of the weight and cost. In addition, you are in control of the shape of the rocks.
Read More Answers...
Are there any fun or useful suggestions, tips, or samples of items made from Styrofoam trays that meat from the supermarket comes on? Thanks for the consideration and time.
By Dianne
August 3, 2011
0

found this helpful
I use the trays to hold all the elements of whatever project I am working on at the time - papers, glue, scissors, embellishments, etc. I can stack the trays for the different projects (never able to do just one thing at a time) and have everything on hand when I grab a tray and sit down to work on the project.
Read More Answers...
Perlite is exellent for amending soil used for container grown plants and for starting seedlings in a soil or soiless medium. It insures better drainage and aeration which results in a larger, healthier root system.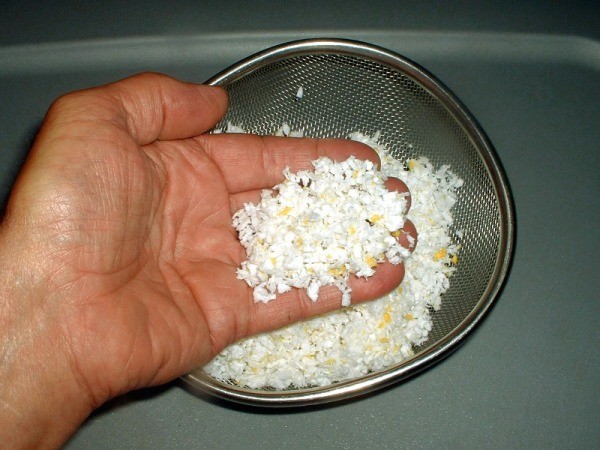 When filling huge flowerpots, reduce the weight and the amount of soil you need by filling the bottom with recycled Styrofoam peanuts or even chunks of Styrofoam. I get pieces when I need them from the dumpster behind a furniture and accessories store.
The hospital I work for throws a lot of Styrofoam coolers away. I hate that; what can I use them for? I now plant my outdoor plants in them, but what else?
By Lisa
December 10, 2014
0

found this helpful
Donate them to the humane society. A Styrofoam cooler, tote, and some hay can be used as a shelter for feral cat colonies. The humane society may be able to direct you to some Trap, Neuter, & Release (TNR) programs.
December 10, 2014
0

found this helpful
Donate them to the humane society. A Styrofoam cooler, tote, and some hay can be used as a shelter for feral cat colonies. The humane society may be able to direct you to some Trap, Neuter, & Release (TNR) programs.
How can I recycle small Styrofoam ice chests? Medication is delivered in these ice chests once a month and they are really piling up. Inside the ice chests are ice packets that I can't find another use for. Any advise on how to recycle the Styrofoam?
I cut out the logos from the Styrofoam cups and cover them with see through plastic. I then glue them to a sheet (e.g.) a poem I made up and give as gifts. Or use as a scrapbook page.
Related
© 1997-2016 by Cumuli, Inc. All Rights Reserved. Published by
ThriftyFun
.
Page
generated on August 21, 2016 at 10:55:16 PM on 10.0.1.53 in 5 seconds. Use of this web site constitutes acceptance of ThriftyFun's
Disclaimer
and
Privacy Policy
. If you have any problems or suggestions feel free to
Contact Us
.