My neighbor gets a styrofoam ice chest every week from Omaha Steaks. I keep trying to think of a use when she offers them to me. Any ideas?
Thank you!
Kathi from Oklahoma City, OK
Answers:
Uses for Small Styrofoam Ice Chests
Have you got kids or grandkids? What about using the chest like fake snowblocks and building a igloo playhouse by using glue for foam to attach them together in the right shape? (07/30/2007)

By Mary Lou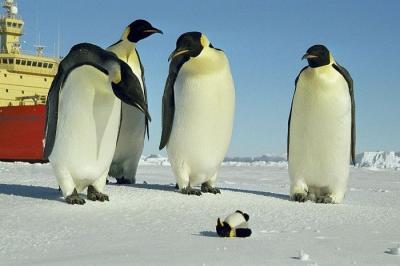 Uses for Small Styrofoam Ice Chests
I have used these coolers for years to store my Christmas decoration. Things don't get broken, and I can lift the box from the top shelf in my garage as they aren't too big like the ones you purchase. (07/30/2007)
By Karen
Uses for Small Styrofoam Ice Chests
You could also use them as forms for hypertufa planters :-) hypertufa is just a large word for fake rock looking cement. If you google it, there are many recipes out there and succulents LOVE to grow in this stuff.

If you have family out of state that you mail parcels to, I would think they'd make good containers. They should cushion things well, you could even break a few of them up for stuffing inside.
The local Red Cross might take a few of them to take to house fire locations, etc. If they're large enough to hold a few bottles of water or even just ice water to dampen washcloths in for cooling off it'd be a help (that would even be a good idea when you're outdoors doing yard work or on family outings). If you have local pharmacies that deliver meds they might take a few to keep the deliveries cool while on the road.
The boy scout dens in your area might be interested in some of them for the boys to use on camping trips as individual lunch box coolers. Day cares or kindegarten classes for the same maybe (?).
Can't think of anything else right now, but you never know - more might come later :-) (07/31/2007)

By Jeri
Uses for Small Styrofoam Ice Chests
Those cooler make a excellent container to keep your bait in. We fish and use night crawlers, they are lively and happy in the cooler among some bedding and old leaves. The bedding can be purchased at KMart and Walmarts. We collect and sell the earth worms that are stored in those coolers. (08/01/2007)

By jeannette
Uses for Small Styrofoam Ice Chests
Just a few more ideas to add to those great ones posted already. Make planters. My friend has several we did and she can lift them to move inside when needed. Protect small plants, cover with cloth or paper and make magazine holders, use as file boxes to store tax papers etc. Disposable paint containers, make bullseye target for the kids, stuff with an old pillow for a quick light weight stool for kids or foot prop, cut out for impromptu doll house, and garage for the little ones. (08/02/2007)
By EGRIBBLE
Uses for Small Styrofoam Ice Chests
These are great to place in the bottom of a large planter to take up space so you won't have to use so much dirt. They also make wonderful molds for making concrete blocks that look like cobblestones to make into a patio or line a flowerbed. (08/03/2007)

By susan
Uses for Small Styrofoam Ice Chests
WOW ! These chests saved ALL of my OOPS and spray paint that I couldn't store in the garage. I placed what I could in each one, then placed them on the patio for the winter. They are just great, keep the paint from freezing and stack nicely if you have no children. Because they are white, however, they don't do well outside after a while because they get dusty and dirty, hard to clean. But, when one gets bad, replace it with another.
I think I've stored about 30 gal. of paint, so far, and had hoped to use them all by now, but haven't yet due to illness. I find them all of the time at the curbs of wealthy homes who order the Omaha products. They are so clean and thick that I can't pass them up. Also plan to give them to the church for musical scenery props if they want them. Good luck and God bless you. : ) (02/29/2008)

By Lynda
Uses for Small Styrofoam Ice Chests
Believe it or not, there are people like me that actually need styrofoam ice chests to transport food home from the market. I looked on line and found nothing that was thick enough with the tightly fitting lid that would do that job well. Please tell your neighbor to post her ice chest(s) on e-bay and I'll be the first customer! (08/06/2008)

By ms lucy