Water and soda bottle caps can be difficult, if not impossible to recycle. Finding other uses for plastic bottle caps helps prevent them from ending up in the landfill. This is a guide about uses for plastic pop bottle caps.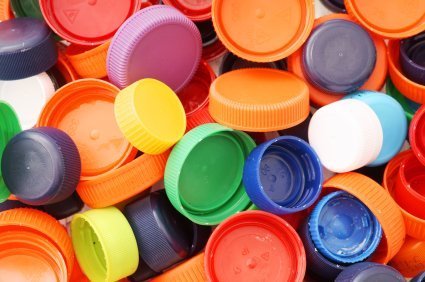 Filter

: All Articles
Sort

: Relevance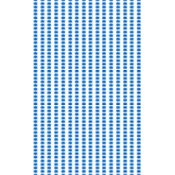 Plastic bottle caps can be used to make fly and insect door curtains.
Measure a piece of timber dowel the width of the door. Drill a small hole (1/8") in the centre of each cap and string them together like beads, with knots along the string to keep them separate from each other. A creative person could make a design or picture on the curtain out of different coloured caps.
Affix at the top of the door, with two screw-eyes and hooks for easy removal during the winter months when insects aren't a problem or for cleaning if necessary.
By Mopoke from Huon, Victoria
You can make your own checker board and use the red and black coke caps. They also make great replacements. When it it is faced down with open side up, it is not a king. To become a king, flip it over with the solid side on top. You can draw a crown on top with permanent markers, to help remind small children.
By Southernbelleklb from Jefferson, LA
My four cats were constantly losing their store bought toys under the appliances and furniture, and down the basement stairs. One day I realized they got the exact same amount of joy chasing a plastic bottle cap around. Milk cap, soda cap, water cap, it doesn't matter. They don't cost me anything that I wouldn't have spent anyway and because I can replace them constantly, they always have a fresh scent. Cats tend to get bored with something that smells familiar. Once a week, I scoop all of them up that I find and start all over again.

My nephew's elementary school collects all kinds of bottle caps and gets some kind of money for them. We always put our bottle caps is a basket and when we see Jacob we give them to him. They take every kind of bottle cap as long as it has a screw top, so I put in everything large or small from any bottles we use. Maybe you could check with your school to see if they know about this program.
By TheThreadLady from Eden Prairie, MN
Editor's Note: According to Snopes, there are no charities that accept plastic bottle caps, they are worthless. Some companies will collect them for recycling, such as Aveda. There are also recycling programs for bottle caps. Check with your local waste management company or municipal offices for more information.
In the last few years, Aveda Cosmetics started recycling plastic soda bottle caps. They made a strong case for the fact that land and marine animals suffer when the mothers mistake these things for food and feed them to their young, accidentally killing the babies. Unfortunately, Aveda stopped taking these recently. Not all recyclers will take these small things.
Any ideas as to where these can be recycled or how they can be used en mass? Please, can somebody give me a workable solution to this almost unaddressed problem?
By Jacquelyn
Answer
Was this helpful?
Helpful?
Yes
Seems to me they could be great educational toys, for kids old enough to not put them in their mouths. They could count them, add and subtract them, and if you have an assortment, they could group them by color or size.
Reply
Was this helpful?
Helpful?
Yes
Read More Answers...
I collect Coke plastic bottle caps for the Coke Rewards program. After entering the codes, I then have lots and lots of plastic bottle caps. Is there anything useful I can do with them?

Jean from Detroit, MI
Answer
Was this helpful?
Helpful?
Yes
Yes I would love the pattern. My email
is. chey AT tds.net. Thank you Sharon H.
Reply
Was this helpful?
Helpful?
Yes
Read More Answers...
I lost the cap to my mouthwash. I didn't want to put it in a soda or flavored water bottle because moving being what it is, I couldn't find a felt pen to mark it with. So I found the next best thing. A water bottle cap worked perfectly. Being the frugal person that I am, I didn't want to waste the bottle or have it spill. I hope this helps.
Comment
Was this helpful?
Helpful?
Yes
Guess how many tops. Nearest guess wins a prize! This is a good game or any charity event: summer fete, Brownies, Boy Scouts, Christmas event, etc.
Comment
Was this helpful?
Helpful?
Yes
What do you do with the milk and soda caps nobody wants? I believe I pretty much covered before their use as game pieces. How about Holiday Decorations or just small vessels that can be used to decorate holiday decorations?