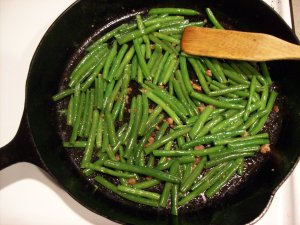 There are numerous recipes to make using green beans in addition to the popular casserole. This page contains recipes using green beans.
Ad
---
Solutions: Recipes Using Green Beans
Read and rate the best solutions below by giving them a "thumbs up".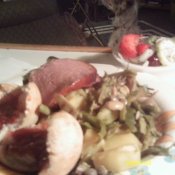 This is simple, down-home food. It was one of my favorites growing up and still is now. It's simple and a really great way to get kids to eat veggies - the beans taste too good to resist. I like this best served exactly like Mom used to do it - ham sliced on a platter, beans and potatoes swimming in a rich broth, and sides of biscuits or rolls, homemade jam, and marinated fresh vegetables (what I call quick pickles) to complete the meal.
I'll list the ingredients exactly like I made this for dinner tonight. You can vary the amounts of everything to suit your family needs.
Ingredients:
1 (4 lb.) ham
2 lbs. fresh green beans, stem end trimmed off, broken in half
4 medium large potatoes, peeled and cubed
water
ham flavored bouillon
Quick Pickles:
1 large tomato, in small wedges
1 small onion, cut in half and sliced
1 cucumber, peeled (if you like it that way) and cut in thin slices
1 handful green grapes
1 handful red grapes
2 Tbsp. olive oil
1/3 cup red wine vinegar
1/2 - 2/3 cup water
1 Tbsp. sugar
1 tsp. basil
1/4 tsp. salt
fresh pepper
Directions:
Put the ham in a roasting pan and add water to come about half-way up on it. Roast it at 325 degrees F for 1 1/2 hours. Check the water periodically to make sure it's not cooking dry. You may have to add a little more water, but don't add too much because you want the richest broth you can get.
While it is roasting, prepare the quick pickles. You can use any veggies you like. Sliced peppers taste good and yellow peppers make the pickles even prettier. Hot peppers add a little zing, and are especially good with the grapes (grapes add a really nice note - vinegary vegetables, then the sweet crunch of the grapes. Adding them is the only thing I change from Mom's meal).
Cut them into bite size pieces. Put them in a bowl. Mix the rest of the ingredients in a jar with a tight lid. Shake them until the sugar dissolves, then pour over the veggies. Stir them from time to time to make sure they all get time in the marinade.
When the ham is done, take it out of the broth and wrap it in aluminum foil. This will keep it nice and hot until you serve it. Put the prepared green beans in the broth, and add water to come close to covering the beans. Taste it, and add enough ham bouillon to make it taste really good. I never add salt to this - the ham and the bouillon are salty enough. (If you haven't tried ham bouillon, you should. It is really good to have on hand for flavoring bean soups, vegetables, and all sorts of things).
On the stove top, put the pot on medium heat and bring the beans to a nice simmer. Peel and cut the potatoes, and add them to the pot. Put the biscuits or rolls in the oven. The beans, potatoes, and biscuits should be done at the same time, but if the biscuits are done first, take them out of the oven and cover them with foil or a clean dish towel to keep them hot.
While everything is finishing, drain the marinade off the veggies and put them in a nice serving bowl. In such a short time, they will have a nice pickly taste, but still have their own fresh taste, and be nice and crunchy.
Servings:
6 with leftovers
Cooking Time:
2 - 2 1/2 Hours
Source: Vicy, my Mom
By Copasetic 1 from North Royalton, OH
A different twist on green beans.
Ingredients:
1 can green beans, drained
1 can stewed tomatoes
1 tsp. minced garlic
3/4 cup shredded cheese
seasoned salt and pepper
Directions:
Drain green beans. Add stewed tomatoes, about 1 teaspoon minced garlic, seasoned salt, and pepper according to your taste.
Simmer on top of stove about 20 minutes. Add cheese. Stir until cheese is starting to melt. That's it. We love it this way!
If you don't have any cheese, its good with the tomatoes and garlic with the green beans. Try it, I think you will like it.
Source: My daughter, Diana
By Dorothy from New Creek, WV
This is real comfort food. The recipe calls for a full pound of bacon - you can cut that down if you like. I make it with the whole pound since we rarely eat bacon.
Ingredients:
1 lb of lean bacon, chopped
1 med onion, chopped small
2 lbs frozen or fresh green beans
3 - 4 medium potatoes, pared and cut into bite size pieces
1/2 cup water
Directions:
Fry the bacon up. When it is about halfway done, drain all but 1 Tbsp. of the grease off (I save the grease for cooking). Add in the onions. Cook until the bacon is crispy, and the onion is soft. Add the water, green beans, and potatoes. Cover and cook until the veggies are almost done, then leave the lid off so that it thickens up a bit.
Delicious!
By Copasetic 1 from North Royalton, OH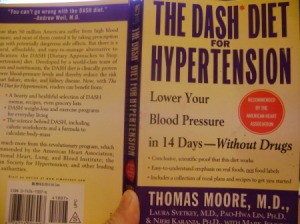 This is a way to serve green beans that has a lemony and nutty taste to it.
Ingredients:
1 (1 lb.) pkg. frozen green beans
2 tsp. olive oil
1/4 cup blanched, slivered almonds
1/4 tsp. lemon pepper
Directions:
Microwave the green beans according to package directions.
Meanwhile, heat olive oil in a saute pan over medium heat. Add the almonds to the pan, and cook, stirring occasionally until heated, about two minutes.
Transfer the almonds to a stainless steel mixing bowl. Toss with the lemon pepper. Add the beans to the bowl and toss again. Serve immediately.
Source: The DASH Diet for Hypertension
By Robin F. from TN
I think rather than making the typical green bean casserole with mushroom soup for Thanksgiving, this would be a new twist on it.
Ingredients:
kosher salt and black pepper
2 lbs. green beans, trimmed
6 slices bacon
2 shallots, sliced or you could substitute green onions
2 Tbsp. cider vinegar
2 Tbsp. whole grain mustard
2 Tbsp. olive oil
Directions:
Bring a large pot of water to a boil and add 1 tablespoon salt. Add the green beans and cook until just tender, 4 to 5 minutes. Drain and run under cold water to cool; transfer to a serving bowl.
Meanwhile, in a medium skillet, cook the bacon over medium heat until crisp, 6 to 8 minutes; transfer to a paper towel-lined plate. Let cool, then break into pieces.
Discard all but 2 tablespoons of the bacon drippings from the skillet and return to medium heat. Add the shallots and cook, stirring, for 1 minute. Stir in the vinegar, mustard, oil, 3/4 teaspoon salt, and1/4 teaspoon pepper. Add to the green beans, along with the bacon, and toss to combine.
Servings:
8
Time:
5 Minutes Preparation Time
20 Minutes Cooking Time
Source: From the "In Style" website.
By Elaine from Belle Plaine, IA
Ingredients:
8 slices bacon, cut in 1/2 inch pieces
4 lb. green beans, trimmed and snapped or cut in bite-size pieces
2 big onions, cut into quarters
water, as needed (about 3 cups)
10-12 small new red potatoes, scrubbed and with skins, halved
1/2 tsp. salt
1/4 tsp. pepper
Directions:
In a large pot, cook the bacon to render the fat and then remove the bacon to paper towels to drain. Or, if you have bacon fat that you've saved, heat a 1/2 cup until sizzling. Or use 1/4 cup bacon fat and q/4 cup vegetable oil. Stir in the green beans and the onions, if using, and cook until beans have absorbed some of the fat and turned bright green. Then add enough water to come to within 1 inch of top of beans. Cover and cook over low heat until almost done, about 1 hour. Add the potatoes, salt, pepper and more water if necessary.l Cook until the potatoes are done, about 15 minutes. If you want, you can scatter the bacon pieces over the top to serve. Makes 8 servings.
By Robin from Washington, IA
Ingredients:
8 slices bacon
2 (1 lb) cans green beans
1 Tbsp. onion soup mix
1 (1 lb) can stewed tomatoes
1 tsp. sugar
Directions:
Saute bacon until crisp; drain on paper towel. Pour off all but 3 Tbsp. drippings. Empty beans into skillet; add onion soup mix; heat thoroughly. Snip bacon into small pieces; add half to beans. Add stewed tomatoes and sugar to mixture. Top with remaining bacon. Make 8 servings.
By Sandy from Graettinger, IA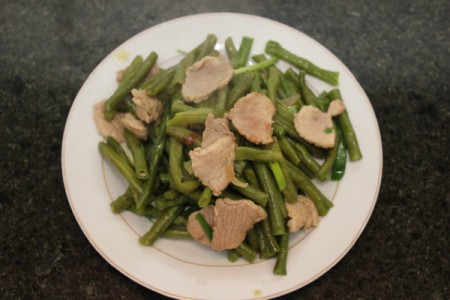 This is a delicious green bean recipe made by my mother-in-law who is from Vietnam.
Ingredients:
1 lb green beans
1/2 lb pork
1 shallot
3 green onions
cilantro
saft and peper
oil
Ad
---
Steps:
Cut green beans into 2 inch pieces and boil for 10 minutes.
While waiting for the green beans to get done, thinly slice shallots and pork.
Heat wok or pan on high and heat 1 Tbsp of oil for 10 seconds.
Add shallots in and stir until lightly browned.
Add pork in and stir until well done.
Add in the green beans and add a little water stir for 2 minutes.
Season with salt and pepper. Garnish with cilantro and green onions and serve.
By Tuyet [6]
These beans are a little tart and very tasty!
Ingredients:
2 strips bacon
1/2 cup minced onion
1 Tbsp. flour
3/4 cup liquid from green beans