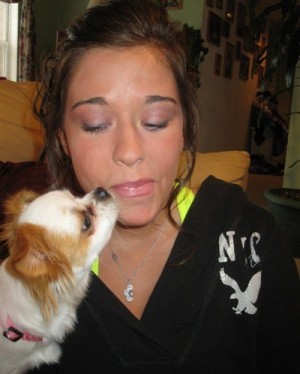 Chloe is a 10 month old Chihuahua and Pomeranian. My neighbors were selling her, when school started. She loves to lick people.
By Mariah
Ad
---
Feedback Forum
Feedback about this article is posted here. Want to contribute? Click above to post feedback.
By Janus [8]05/28/2010
What a little love she is!
Please give her a smooch for me.

By Keeper [57]05/28/2010
Love the photo.Thanks for sharing and making me smile.
Post Feedback
Add your voice to the conversation. Click here to share feedback.